Meghan Markle's High School Friend Was 'Worried' The Royal Family Was Going To 'Be So Mean' To The Former Actress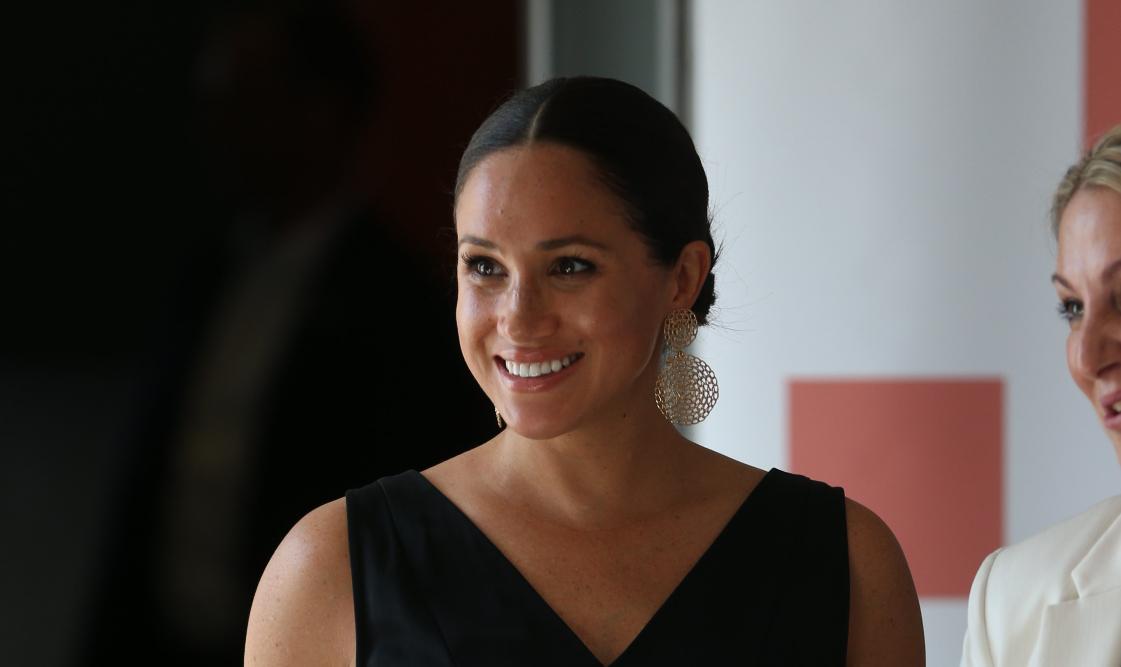 Article continues below advertisement
"We were excited for her," she says during the Monday, March 22, episode of E! True Hollywood Story. "But I can be honest, at the same time, I was worried."
"She was divorced, she's half-Black. I was like, 'Oh my God, they're gonna be so mean to her,'" she shares.
Article continues below advertisement
Years later, Burns Dilley was correct. So much so, the former actress told Oprah Winfrey in an interview that aired on March 7 that someone in the royal family had "concerns" over her son Archie's skin color.
Article continues below advertisement
"In those months when I was pregnant ... there were also concerns or conversations about how dark his skin might be when he's born. There's several conversations ... with Harry. And what that would mean or look like," Meghan said.
Winfrey asked who else was in on those conversations, but Meghan, 39, declined to elaborate further. "I think that would very damaging to them. That was relayed to me from Harry, those were conversations family had with him and it was really hard to be able to see those as compartmentalized conversations."
Article continues below advertisement
"And because, from the beginning of our relationship, they were so attacking and inciting so much racism, really, it changed … the risk level, because it wasn't just catty gossip," Meghan added. "It was bringing out a part of people that was racist in how it was charged. And that changed the threat. That changed the level of death threats. That changed everything. "
Article continues below advertisement
"The British media do have a reputation for wanting to build someone up and bring them down again," Sarah-Jane Crawford, a television and radio presenter, also says in the E! show. "And there were racial undertones."
Following the interview, Buckingham Palace released a statement of their own about the allegations. "The following statement is issued by Buckingham Palace on behalf of Her Majesty the Queen," it read. "The whole family is saddened to learn the full extent of how challenging the last few years have been for Meghan and Harry. The issues raised, particularly that of race, are concerning. Whilst some recollections may vary, they are taken very seriously and will be addressed by the family privately. Harry, Meghan and Archie will always be much loved family members."
Article continues below advertisement
Now, Queen Elizabeth II will appoint a "diversity czar."
"This is an issue which has been taken very seriously across the Households," a source said. "We have the policies, procedures and programs in place, but we haven't seen the progress we would like and accept more needs to be done. We can always improve."