Meghan Markle Is 'Afraid' The Monarchy Will 'Take Away Their Royal Titles' After Her & Prince Harry's 'Attacks' On The Family, Insider Claims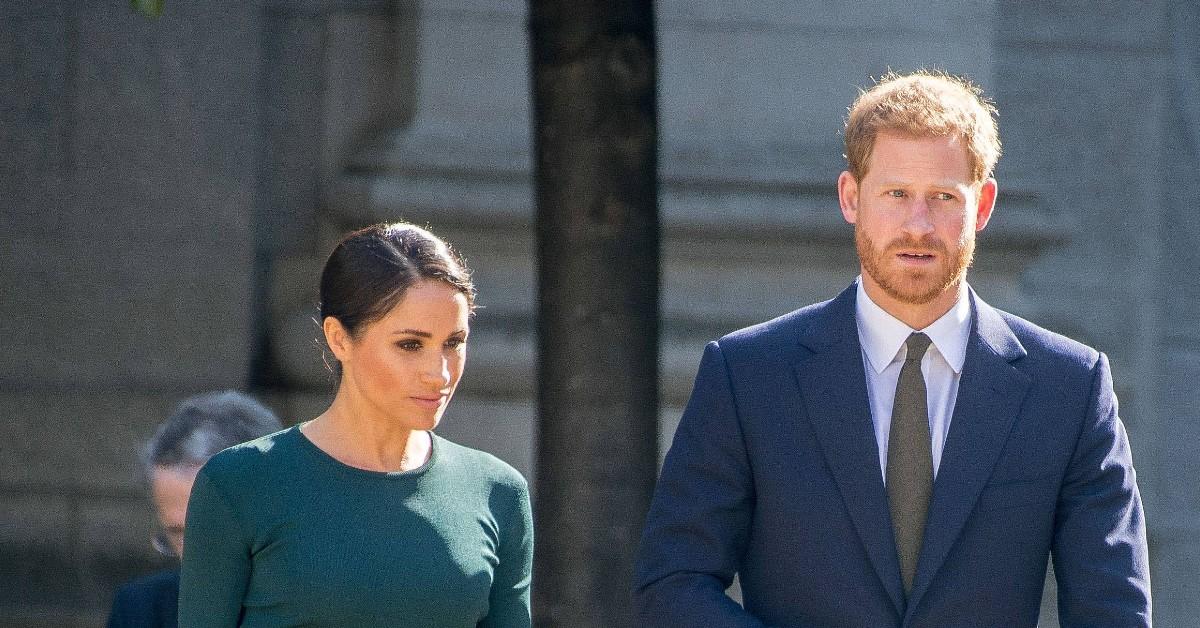 Regrets? Meghan Markle and Prince Harry have been vocal about leaving the royal family, but now there may be consequences for the couple, an insider claims.
Article continues below advertisement
"She's told Harry that they need to tone down the attacks on the royal family — she's afraid they'll take away their royal titles, which would be a PR disaster," a source told The Mirror. "Right now, she's inundated with offers, and that's in part to being a Duchess."
Article continues below advertisement
"My father used to say to me when I was younger, 'Well, it was like that for me, so it's going to be like that for you,'" Harry revealed. "That doesn't make sense. Just because you suffered that doesn't mean that your kids have to suffer, in fact quite the opposite. If you suffered, do everything you can to make sure that whatever negative experiences that you had you can make it right for your kids."
Article continues below advertisement
Following the revelations, Lady Colin Campbell — who wrote a biography about the couple — started an online petition to remove Harry and Meghan's titles.
"I started it [the petition] because I think it's the right thing to do," Campbell said. "I have spoken to people, many people, who think it's the right thing to do and it is the solution."
Article continues below advertisement
"It is the best solution because it frees Harry to be able to indulge himself without consequence and without doing damage to the institution of the monarchy of the British nation, the British people and himself," she added.
Ever since the pair moved to California in 2020, they have been able to secure new deals with Spotify and Netflix, which means they don't need the titles anymore, Campbell argues. "They [Harry and Meghan] will still be able to sell their brand, capitalize upon their identity, but at least it will be in a way there can be no confusion about the fact that he is doing it as an individual and not as a member of the royal family that has duties to the nation and to the people of this nation," she explained.