Prince Harry Blames Father Prince Charles For Allowing Him To 'Suffer' Through Childhood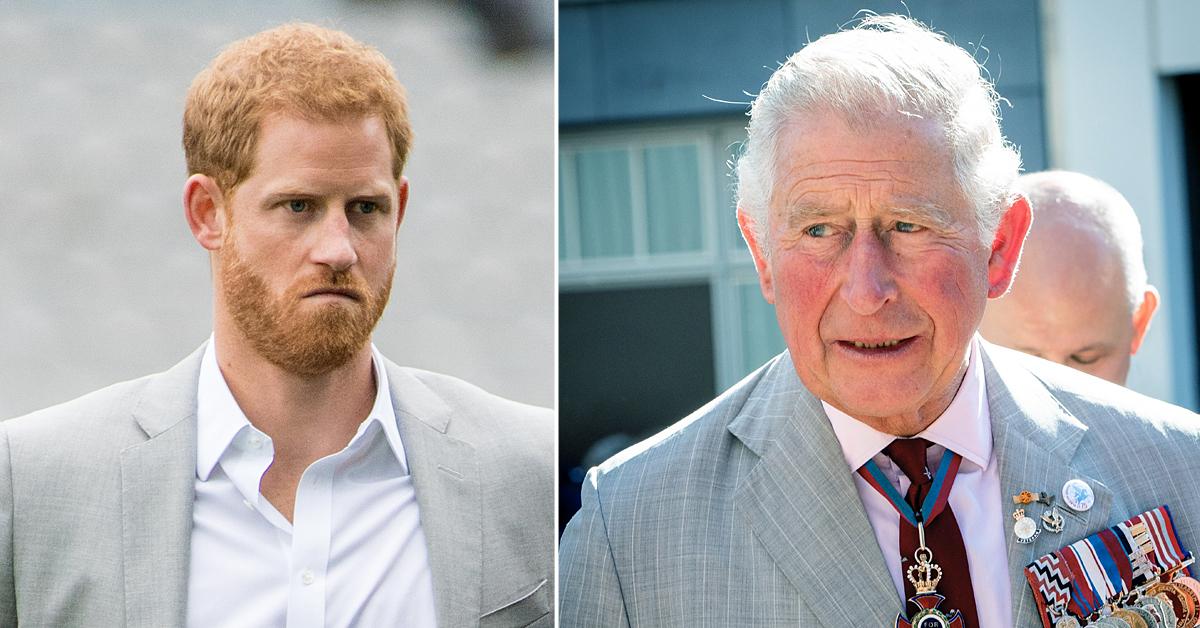 Article continues below advertisement
"That doesn't make sense," he noted. "Just because you suffered that doesn't mean that your kids have to suffer, in fact quite the opposite. If you suffered, do everything you can to make sure that whatever negative experiences that you had you can make it right for your kids."
Article continues below advertisement
"Isn't this all about breaking the cycle?" he questioned. "Isn't this all about making sure that history doesn't repeat itself?"

Harry explained that things worsened after the death of his mom, Princess Diana, since he had no one to talk to. His troubles ultimately prompted him to go to therapy.
Article continues below advertisement
When Harry did voice his troubles, he was once again met with nonchalance.
"Family members have said just play the game and your life will be easier. But I have a hell of a lot of my mum in me," he declared. "I feel as though I am outside of the system but I'm still stuck there. The only way to free yourself and break out to tell the truth."
Added Harry: "If your parents don't want to talk about it, and your friends can't remind you about it, there's no reason why you shouldn't say, 'Hang on a second, I may be the product of my upbringing.'"