TV Presenter Storm Huntley Believes It's Going To 'Be Quite Hard' For Meghan Markle & Prince Harry's Son Archie 'To Be Told That Your Mother Was Suicidal While Pregnant'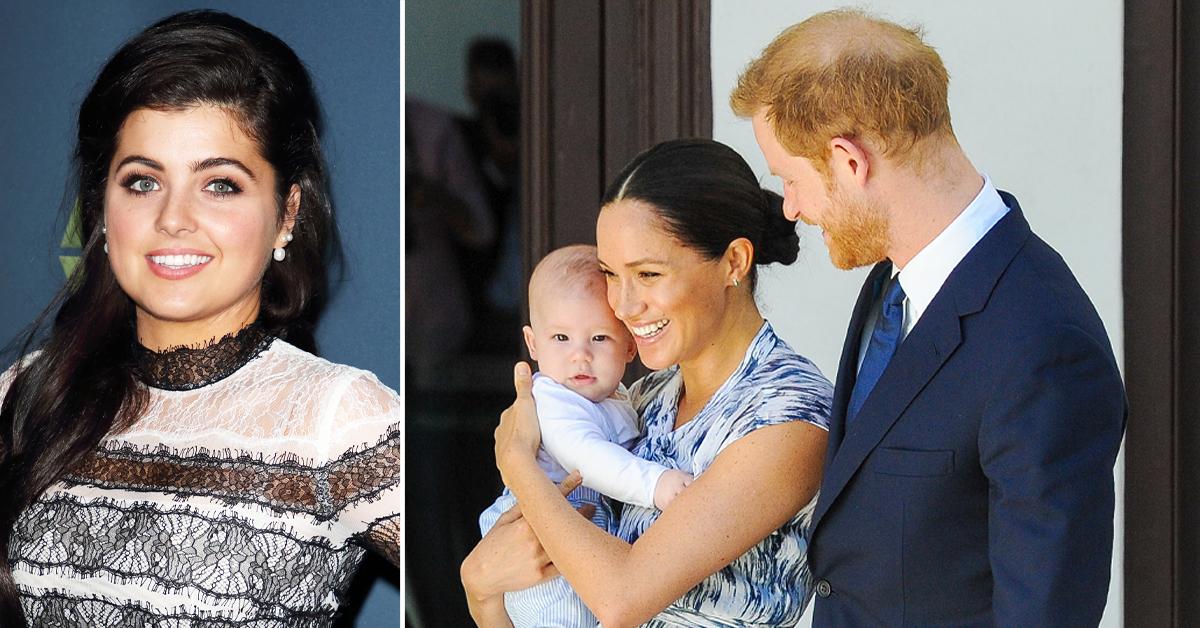 Even though Prince Harry and Meghan Markle are trying to be honest and open about their mental health, TV presenter Storm Huntley believes they may be hurting their son, Archie, in the long run.
Article continues below advertisement
"I do think talking is great and I do think it is great that he [Prince Harry] is bringing attention to things like the feelings of [being] suicidal and the effects that has on somebody's partner," Huntley told Jeremy Vine. "The thing that I am quite worried about is Archie. Archie is just a baby and does not know what is going on. Archie will not be a baby forever and he will go to school and people will tell him things about his mother."
"To find out that your mother was suicidal while pregnant, I think that is going to be quite hard," she added. "I do not think they have thought far enough forward of what this means for their children. I know they are trying to protect them by moving to America, but I wonder if this is right to protect them."
Article continues below advertisement
In March, Meghan, 39, revealed to Oprah Winfrey that at one point, she "just didn't want to be alive anymore. And that was very clear and real and frightening."
Article continues below advertisement
"I just didn't see a solution," she continued. "I would sit up at night, and I was just like, 'I don't understand how all of this is being churned out' — and again I wasn't seeing it — but it's almost worse when you feel it through the expression of my mom or my friends or them calling me crying like, 'Meg, they're not protecting you.' And I realized it was all happening just because I was breathing."
In the new AppleTV+ series The Me You Can't See, Harry revealed what he and his wife were going through behind closed doors. "The thing that stopped her from seeing it through was how unfair it would be on me after everything that had happened to my mum and to now be put in a position of losing another woman in my life, with a baby inside of her, our baby," he said, referring to how his mom, Princess Diana, who was killed in a car accident after being chased by the paparazzi. "I am somewhat ashamed of the way that I dealt with it."
Article continues below advertisement
"I was ashamed that it got this bad. I was ashamed to go to my family, because to be honest with you, like a lot of other people my age could probably relate to, I know that I'm not going to get from my family what I need," Harry said.