Like Mother, Like Daughter: Kate Middleton and Princess Charlotte Praised For Their Coronation Curtsy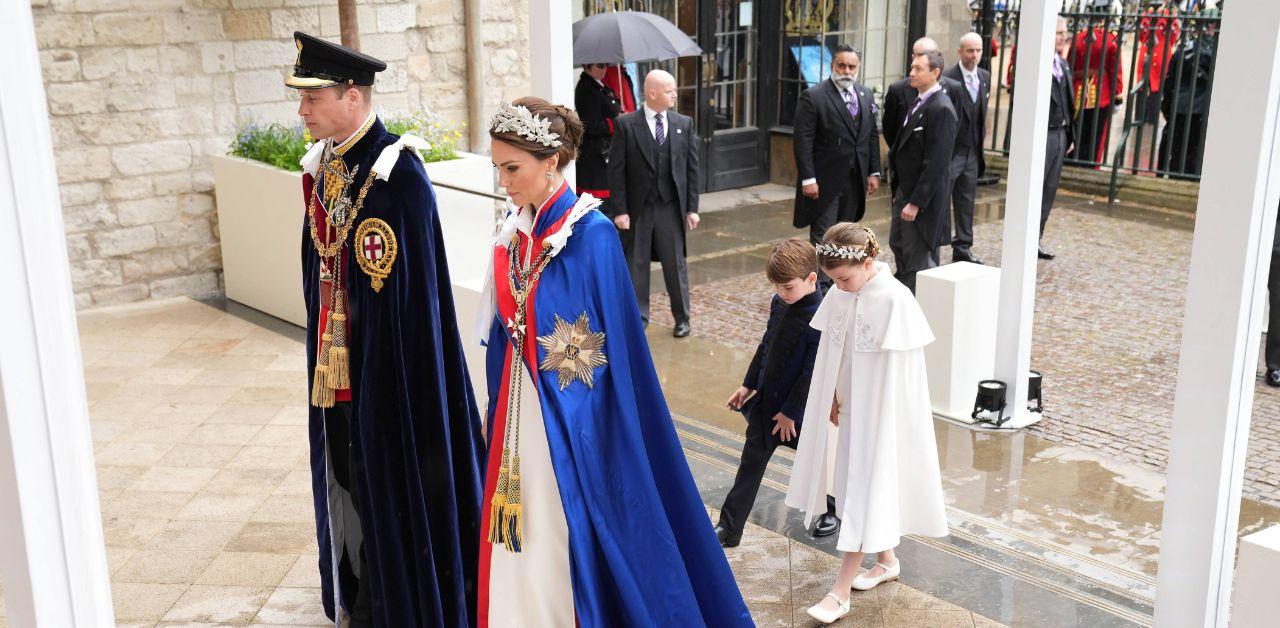 Kate Middleton is clearly setting a good example for her daughter, Princess Charlotte. The 8-year-old was seen following her mother's graceful mannerisms upon entering Westminster Abbey during King Charles' coronation.
Despite Charlotte's young age, her royal etiquette didn't end at the ceremony. A now viral TikTok video shows the youngster standing next to the Princess of Wales during the coronation concert and giving a formal curtsy to her grandfather.
Article continues below advertisement
Social media users couldn't get enough of the touching family moment. "The way Charlotte is in sync with her mum can tell Kate's been practicing with her," wrote one TikTok user.
"Kate just nails it every time," another person wrote. "The way mother and daughter are both in sync with each other just adorable."
The Wales household presented a united front during Charles' crowning. Prince William gave a heartwarming speech, while Lionel Richie and Katy Perry took the stage.
"As my grandmother said when she was crowned, coronations are a declaration of our hopes for the future. And I know she's up there, fondly keeping an eye on us. And she would be a very proud mother," the heir to the throne confidently said.
"I commit myself to serve you all. King, country and Commonwealth," he announced, before concluding with: "God save the King!"
Article continues below advertisement
The formal bow has become a popular topic of conversation after Prince Harry and Meghan Markle discussed the custom in various interviews and in their docuseries. "I remember in the car driving up, and he [Prince Harry] said, 'You know how to curtsy right?'" Meghan confessed in an episode of Meghan & Harry. "And I just thought it was a joke."
"How do you explain that you bow to your grandmother and that you will need to curtsy? Especially to an American, like, that's weird," Harry added.
Article continues below advertisement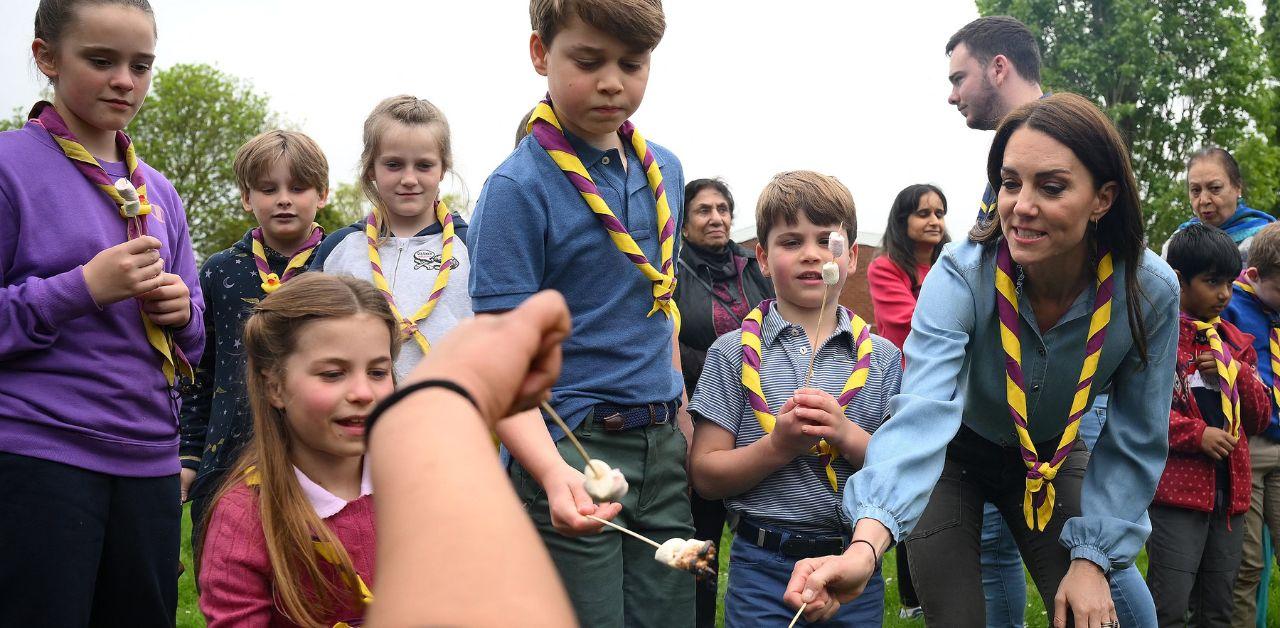 Despite her aunt and uncle's complaint, Charlotte and her siblings George and Louis resemble the next generation of the throne. The three youngsters' behavior is a reflection of William and Kate's dedication to their family.
The Royal Observer previously reported the couple wanted to raise their children similar to Kate's upbringing. "I think what we've seen for some time now is that the model William and Kate are essentially using as a family is the Middleton way," expert Duncan Larcombe said on True Royalty TV's The Royal Beat. "It's that strong family; brothers, sisters, everyone. And it is a tight unit."