Kate Middleton & Prince William Notice Dog That Looks Like Late Family Pet Lupo While In Scotland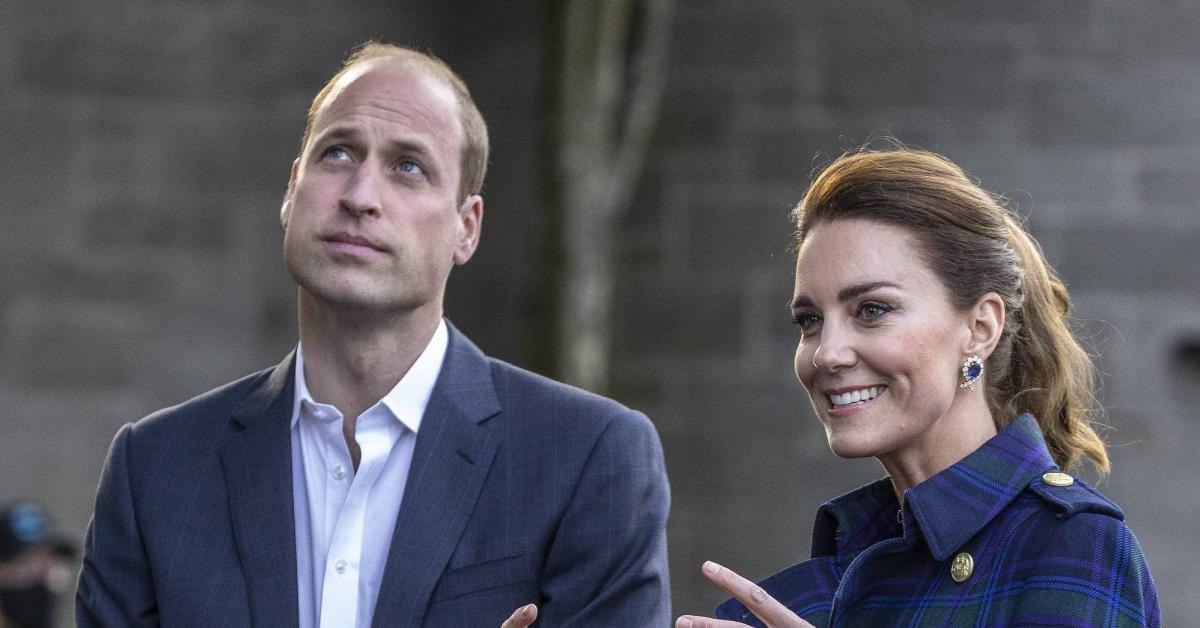 Memories! Kate Middleton and Prince William thought of their late dog, Lupo, who passed away six months ago, while they were strolling around Scotland.
Article continues below advertisement
The duo were out and about at their alma alma mater, St Andrew's, on Wednesday, May 26, when they noticed a black cocker spaniel named Lily, who looked just like their pet.
Article continues below advertisement
"We noticed the cafe or bar called Lupo's, and we had a dog, who's no longer with us, called Lupo," Kate told the crowd.
Article continues below advertisement
In November 2020, Kate and William — who got Lupo as a wedding present from Kate's brother, James Middleton — took to social media to remember the adorable creature.
"Very sadly last weekend our dear dog, Lupo, passed away. He has been at the heart of our family for the past nine years and we will miss him so much. - W & C," they wrote at the time.
Article continues below advertisement
For his part, James also mourned the late pup. "It is with great sadness that Lupo, the beloved dog of my sister Catherine and her family has passed away. Lupo was the son of Ella, brother to Zulu, Inka & Luna," he wrote. "Nothing can ever prepare you for the loss of a dog. For those who have never had a dog, it might be hard to understand the loss. However for those who have loved a dog know the truth: a dog is not just a pet; it is a member of the family, a best friend, a loyal companion, a teacher and a therapist."
Article continues below advertisement
Fortunately, Lupo lives on since James' dog Luna is Lupo's sister.
Article continues below advertisement
"Their Royal Highnesses have been in the East Neuk of Fife today and surprised us by ending their visit with a takeaway fish supper, which the Duchess told us, was a lovely 'trip down memory lane,'" Anstruther Fish Bar wrote via Facebook about the couple's outing. "They enjoyed the whole takeaway experience, as most visitors to Anstruther do, sitting on a bench by the harbour, while no doubt keeping a watchful eye out for the local, hungry seagulls!"
The message added: "Before heading back to their waiting helicopter, they popped in for some ice cream and to chat with some of our thrilled staff. The Duke thanked us for the fish and chips and made a point on telling Andrew that they were just as good, if not better than he remembered from his student days."