Kate Middleton Wears Pink Dress To Meet Cancer Patient Mila In Scotland — Watch The Adorable Moment!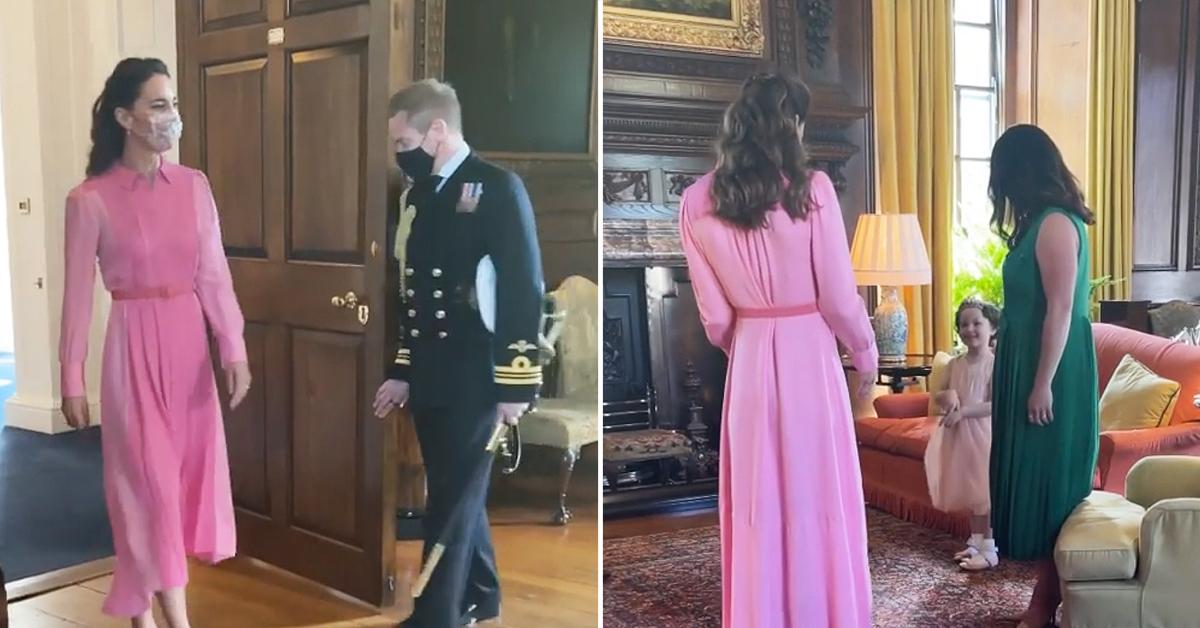 Just like she promised, Kate Middleton wore a pink dress to meet cancer patient Mila — who was featured in her book, Hold Still — while the royal was on her Scotland tour.
Article continues below advertisement
"In the week prior to lockdown last year, Mila's family took the difficult decision to isolate in different households to protect Mila, who at this point was only 4 months into her chemotherapy journey for leukemia," Prince William and Kate Middleton's official Instagram account captioned a sweet clip of the meet and greet.
The message continued, "The Duchess spoke to Mila on the phone a few months ago following her image being selected as one of the final 100 for the #HoldStill2020 project - hoping one day that they'd meet and wear their pink dresses together. Today, Mila and her family visited the Palace of Holyroodhouse to visit The Duchess for tea and a tour of the palace."
Article continues below advertisement
"I want to give you a big, squeezy cuddle," Kate told the young girl. "I love your dress. Can you give it a twirl?"
Article continues below advertisement
Of course, fans couldn't get enough of the sweet interaction. One person wrote, "She kept her promise and wore pink. My heart 💖💕💖💖💕💕," while another added, "I'm in tears. This was an absolutely beautiful story and thank you Duchess Kate for making this angel's day. Continued prayers for Mila💕."
Article continues below advertisement
A third user added, "THIS is such a gift!! The Duchess of Cambridge is doing a beautiful job bringing joy to others."
Article continues below advertisement
During the clip, viewers got to see the photo that was submitted for the contest. Mila's father, Scott, was photographed visiting her and her mother, Lynda, through a window while they were self-isolating during the tot's leukemia treatments as the ongoing pandemic was wreaking havoc across the globe.
Article continues below advertisement
Mila asked Kate if she was wearing a costume, to which she replied, "I'm not wearing a princess costume right now, I'm afraid, Mila."
"I have to make sure I go and try to find myself a pink dress," Kate told her at the time. "Hopefully, when one day, hopefully, Mila, we'll get to meet, and then I'll remember to wear my pink dress for you."
"Yay!" Mila exclaimed.