Kate Middleton & Prince William Discuss New 'Cruella' Movie With Hollywood Stars Emma Thompson & Emma Stone Ahead Of Drive-In Screening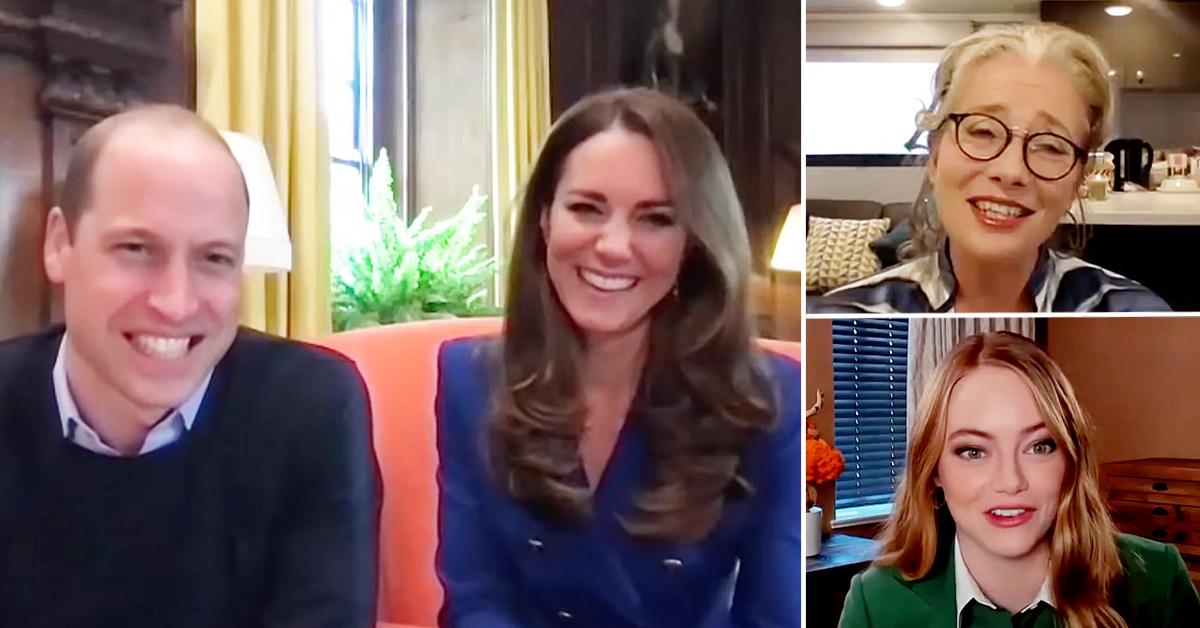 Famous friends! Kate Middleton and Prince William chatted with Cruella stars Emma Thompson and Emma Stone on Wednesday, May 26 — just before the couple showed an early screening of the new Disney movie to NHS workers in Scotland.
Article continues below advertisement
"The NHS, oh my goodness ... what an extraordinary testament, really, to the creation of the NHS. I mean, we're so lucky to have that," Thompson declared.
"Speaking to lots of them during lockdown and at various points this last year, some of them had COVID themselves and felt bad they were letting their teammates down and weren't there. It's an amazing work ethic, and they just went above and beyond, really and still, do obviously," Kate shared. "That's why we wanted to thank them in this way and celebrate the work they are doing."
Article continues below advertisement
Stone — who recently welcomed baby No. 1 — dished on the plot of the movie, while Thompson discussed the costumes.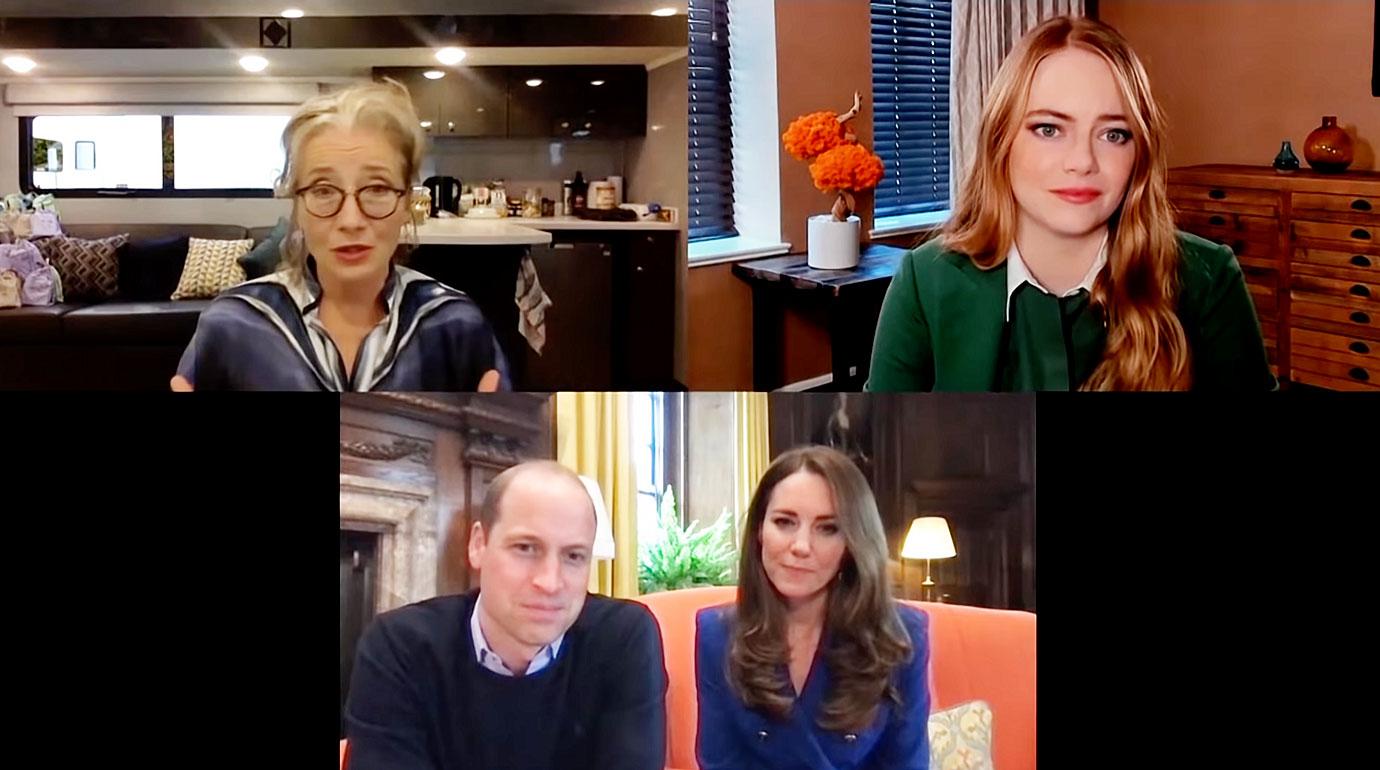 Article continues below advertisement
"Was it a fun movie to film?" Kate asked the two actresses.
Article continues below advertisement
"It was so fun! We were all over London — we were in front of Liberty, they transformed Carnegie Street into '70s London, which was amazing, and then we were in front of Buckingham Palace at one point. I was riding a motorcycle around the mall."
"We should have had you stopped, Emma, it's very dangerous," William quipped.
"I know! I really got away with it, it's incredible," she joked.
Article continues below advertisement
The couple showed up to the drive-in in style — and even honored Prince Philip by arriving in a Land Rover that once belonged to him.
Article continues below advertisement
"Movie night," they captioned one video. "#Cruella at the Palace of Holyroodhouse with NHS staff in recognition of their vital work throughout the pandemic."
Article continues below advertisement
"As Joint Patrons of @NHSCharities, William & I are absolutely delighted that so many of you could join us here tonight," the message continued. "We wanted to thank you for the extraordinary dedication, commitment and personal sacrifice you have shown in supporting our communities through this pandemic. Over the last year or so, William and I have spoken to many NHS workers and have heard first-hand what it has been like to be on the front line fighting COVID; supporting those suffering from the disease as well as their families."
The message concluded, "And tonight, we have so enjoyed speaking to so many of you. You have all been chosen for going above and beyond over the last year - and to hear what you have been through is truly humbling @NHSCharities. William and I invite you to grab your popcorn, cuddle up under your blankets and be transported to 1970s Britain for an evening of much-deserved fun, drama, glamour and escapism! We wish you a truly wonderful evening! #Cruella."