So Sweet! Kate Middleton Says Ice Cream Date With Prince William Was A 'Lovely Trip Down Memory Lane' While In Scotland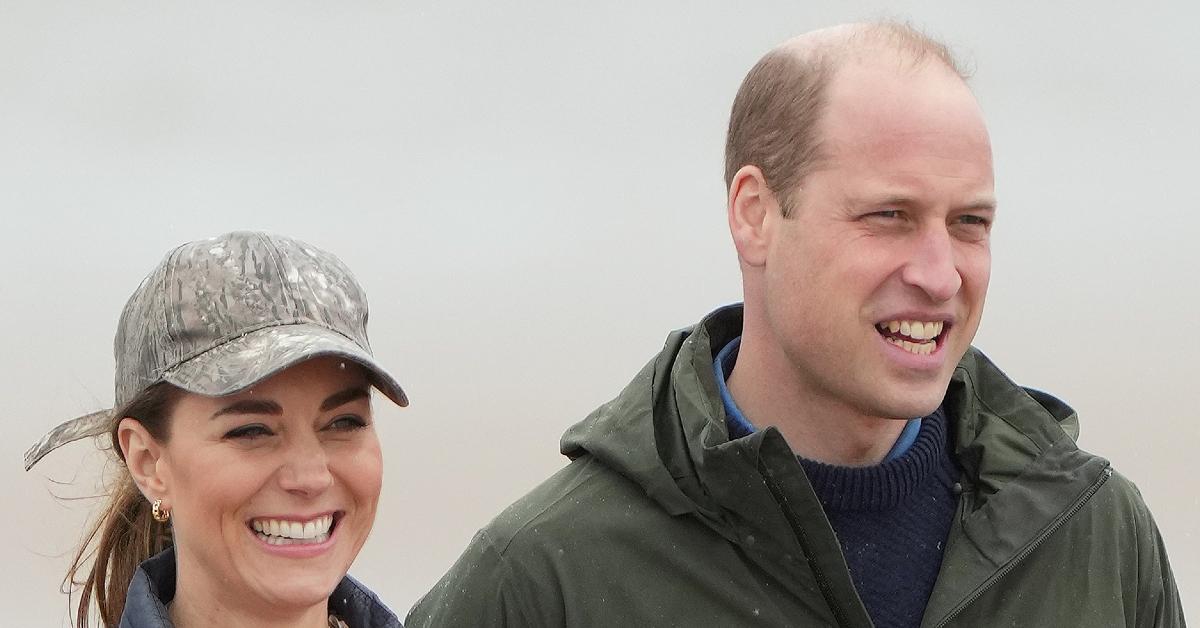 So sweet! Kate Middleton and Prince William got to travel back in time while grabbing some lunch in Scotland on Wednesday, May, 26 — a place where they used to go when they were students at St Andrew's.
Article continues below advertisement
The two ordered some fish and chips from Anstruther Fish Bar and couldn't help but rave about the experience.
"Their Royal Highnesses have been in the East Neuk of Fife today and surprised us by ending their visit with a takeaway fish supper, which the Duchess told us, was a lovely 'trip down memory lane,'" the restaurant wrote via Facebook about the couple's outing. "They enjoyed the whole takeaway experience, as most visitors to Anstruther do, sitting on a bench by the harbour, while no doubt keeping a watchful eye out for the local, hungry seagulls!"
Article continues below advertisement
The message added: "Before heading back to their waiting helicopter, they popped in for some ice cream and to chat with some of our thrilled staff. The Duke thanked us for the fish and chips and made a point on telling Andrew that they were just as good, if not better than he remembered from his student days."
Article continues below advertisement
Alison Smith, who works at the ice cream shop, said they were just like regular people. "They were strolling around the town like locals. They walked along the shore street and people were greeting them, and they stopped at our ice cream parlor store and came in for ice cream," she said.
"Even though our staff were very nervous, they were just so nice to talk to," she continued. "When my son Andrew came down to speak to the Duke, he asked, 'Did Your Royal Highness enjoy your fish and chips? And he said, 'It was amazing. If anything, I've got to say they were every bit as good as I remember, if not better.' "
Article continues below advertisement
William opted for the cookies and cream and mint chocolate chip in a tub, while Kate had a gluten-free cone with Scottish tablet ice cream.
Article continues below advertisement
"We didn't charge them — we were horrified that they had to pay for the fish and chips. They had the ice cream with our compliments," Alison said. "They were able to relax and enjoy the visit — and they certainly gave our staff a boost for the day."
William and Kate have been very busy on their tour of Scotland. Last week, the prince gushed over meeting his wife at school.
"It was here in Scotland – 20 years ago this year – that I first met Catherine," William said on May 22. "Needless to say, the town where you meet your future wife holds a very special place in your heart."