Kate Middleton & Prince William Use Prince Philip's Vintage Land Rover To Attend Drive-In Movie In Scotland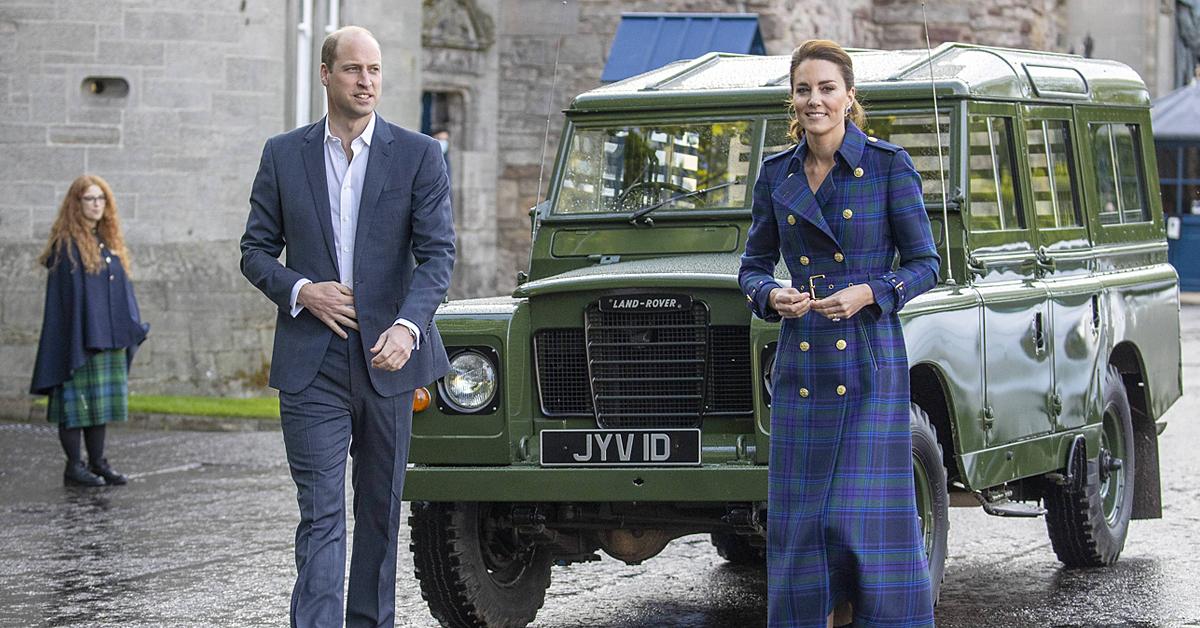 Prince William and Kate Middleton honored Prince Philip — who died on April 9 at 99 years old — while they were visiting Scotland on Wednesday, May 26.
Article continues below advertisement
The pair arrived at an outdoor screening of the new Disney movie Cruella in a 2A Land Rover that once belonged to Philip.
At Philip's April 17 funeral, the late Duke was carried in the vehicle.
"The hearse was built using a Land Rover Defender TD5 130 chassis cab vehicle, which was made at Land Rover's factory in Solihull in 2003 and subsequently modified," a statement from Buckingham Palace said, adding that Philip and Land Rover began creating the vehicle 18 years ago.
Article continues below advertisement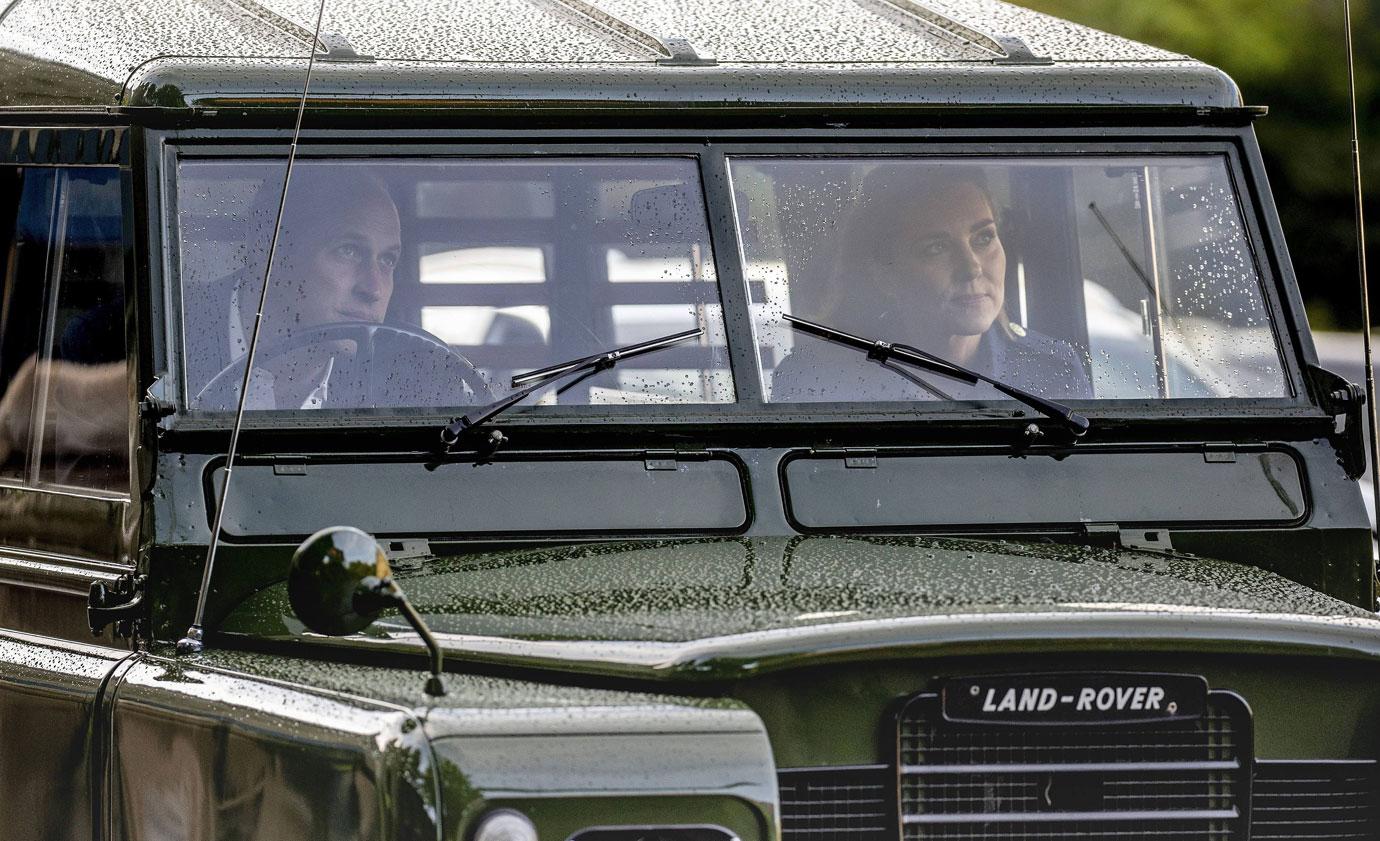 Article continues below advertisement
"We are deeply privileged to have enjoyed a very long and happy association with The Duke of Edinburgh over many decades. We are also honored that the Land Rover which The Duke designed will be used at the funeral on Saturday," Thierry Bolloré, Jaguar Land Rover's Chief Executive, said in a statement. "The Duke was a tremendous champion for design, engineering and technology. During his visits to our sites he engaged with hundreds of employees and demonstrated his impressive knowledge and deep interest in vehicle design, engineering and manufacturing. The Duke was a truly remarkable man and will be greatly missed."
Article continues below advertisement
Kate — who donned a plaid jacket — and William documented their evening activity for their followers on social media.
"Movie night," they captioned one video. "#Cruella at the Palace of Holyroodhouse with NHS staff in recognition of their vital work throughout the pandemic."
"As Joint Patrons of @NHSCharities, William & I are absolutely delighted that so many of you could join us here tonight," the message continued. "We wanted to thank you for the extraordinary dedication, commitment and personal sacrifice you have shown in supporting our communities through this pandemic. Over the last year or so, William and I have spoken to many NHS workers and have heard first-hand what it has been like to be on the front line fighting COVID; supporting those suffering from the disease as well as their families."
Article continues below advertisement
The message concluded, "And tonight, we have so enjoyed speaking to so many of you. You have all been chosen for going above and beyond over the last year - and to hear what you have been through is truly humbling @NHSCharities. William and I invite you to grab your popcorn, cuddle up under your blankets and be transported to 1970s Britain for an evening of much-deserved fun, drama, glamour and escapism! We wish you a truly wonderful evening! #Cruella."