Joe Rogan Once Called Out Meghan Markle On His Controversial Podcast: She 'Has Ruined' Prince Harry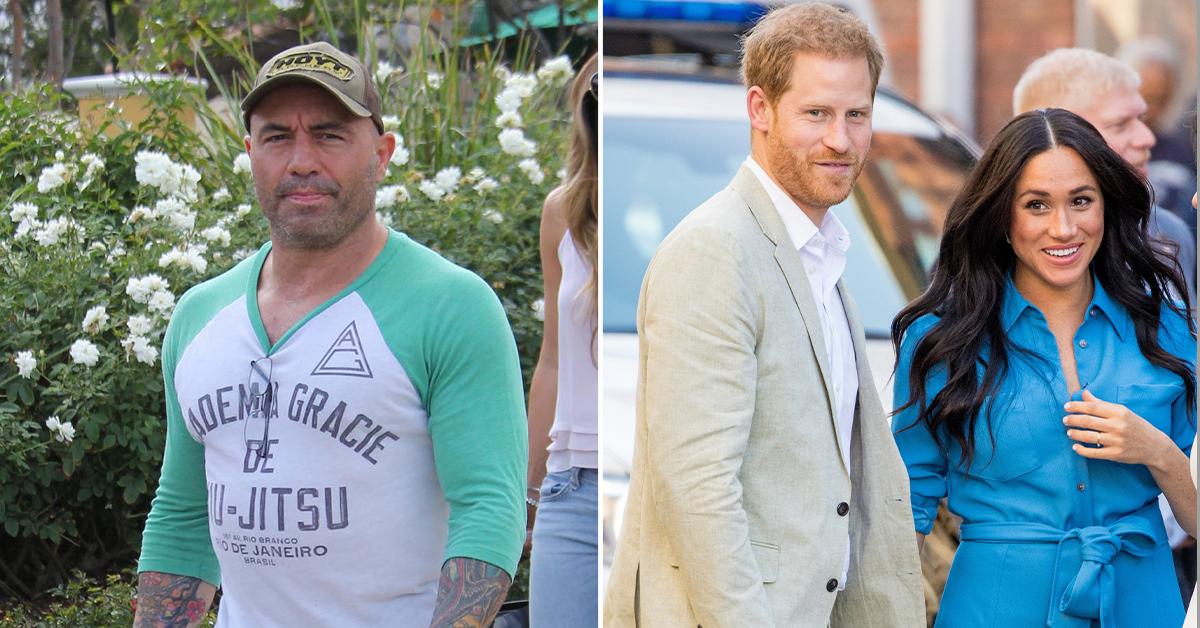 Meghan Markle and Prince Harry have always been outspoken about their views, especially when it comes to the ongoing pandemic.
Recently, musical artists such as Joni Mitchell and Neil Young have dropped their catalogs from Spotify, as they are upset that Joe Rogan, who hosts a controversial podcast on the platform, is spreading misinformation about COVID-19.
Article continues below advertisement
Now, in a resurfaced podcast, Rogan once called out the former actress, making it more necessary for the pair to do something drastic.
Article continues below advertisement
"It's that little American hussy he's hooked up with. She's going to turn him into a Kardashian," Rogan said on the show. "That little American hussy has ruined my prince."
Article continues below advertisement
Meghan, 40, and Harry, 37, have been urged to cut ties with the streaming service, but instead, they made a statement about the ordeal.
Article continues below advertisement
"Since the inception of Archewell, we have worked to address the real-time global misinformation crisis. Hundreds of millions of people are affected by the serious harms of rampant mis- and disinformation every day," the statement began.
Article continues below advertisement
"Last April, our co-founders began expressing concerns to our partners at Spotify about the all too real consequences of COVID-19 misinformation on its platform," the message continued. "We have continued to express our concerns to Spotify to ensure changes to its platform are made to help address this public health crisis."
"We look to Spotify to meet this moment and are committed to continuing our work together as it does," the statement concluded.
Article continues below advertisement
"It's a bit of a disaster right now. You've got this coming out when people are looking," public relations expert Anthony Burr told The Sun. "If it's not working or they don't like the deal with Spotify, this is the time they can step out and say, 'Right, I don't like the content you're producing.' Using the anti-vax stuff as an excuse would be the way out if they want out."