Meghan Markle & Prince Harry To Make Appearance At 'Global Citizen Live' In New York To Promote Vaccine Equity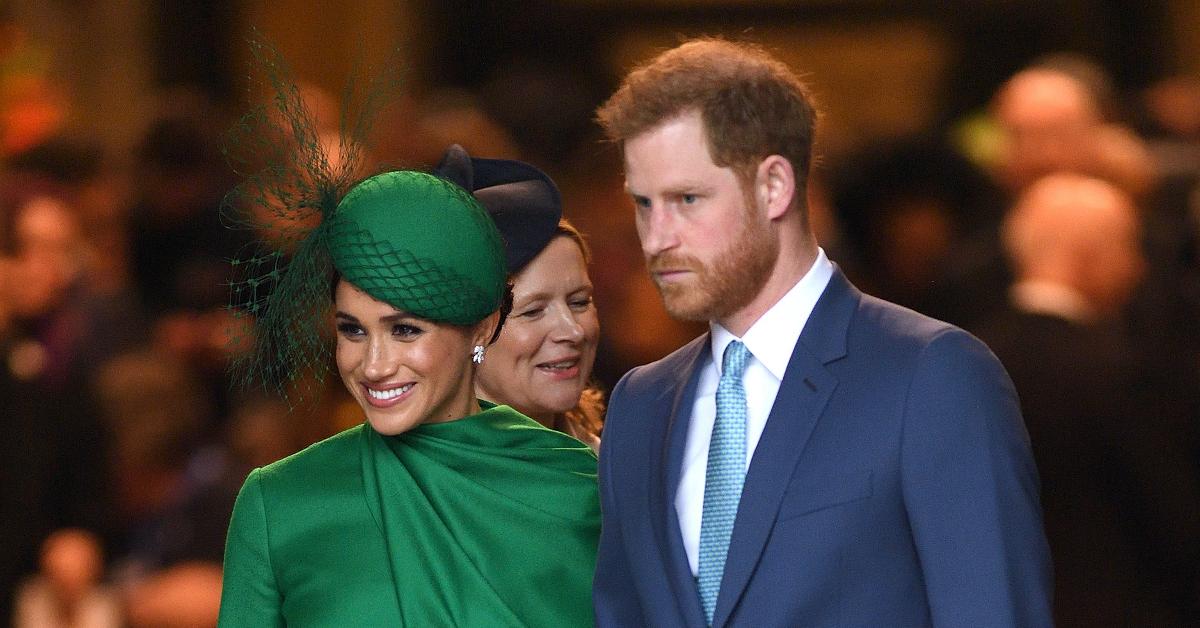 Welcome to New York, Meghan Markle and Prince Harry! The pair will attend Global Citizen Live at Central Park's Great Lawn on September 25 "to continue their urgent work with world leaders in the pursuit of global vaccine equity to end the COVID-19 pandemic for everyone, everywhere," the site revealed.
Article continues below advertisement
"The Global Citizen Live campaign is calling on G7 countries (the world's wealthiest nations) and the European Union to immediately share at least 1 billion COVID-19 vaccine doses with those most in need and support calls for a waiver on COVID-19 vaccine intellectual property rights. The campaign is also calling on Pfizer, BioNTech, and Moderna to share mRNA technology with the new World Health Organization-backed transfer hub based in South Africa," the website notes of the upcoming concert, which will have appearances by Jennifer Lopez, Coldplay and more.
Article continues below advertisement
This is hardly the first time the couple — who moved to California in 2020 — have been outspoken about how important it is to vaccinate the world amid the ongoing pandemic.
"The vaccine must be distributed to everyone everywhere," the 37-year-old said at Global Citizen's Vax Live concert in Los Angeles, Calif., in May. "We cannot rest or truly recover until there is fair distribution to every corner of the world. The virus does not respect borders and access to the vaccine cannot be determined by geography."
Article continues below advertisement
For Archie's birthday in May, the duo asked for COVID-19 vaccine donations so the world could get back to normal sooner than later.
Article continues below advertisement
"We have been deeply touched over the past two years to feel the warmth and support for our family in honor of Archie's birthday. Many of you donate to charities on his behalf, and mark the occasion by giving back or doing an act of service — all through the goodness of your hearts. You raise funds for those who need it most, and continue to do so organically and selflessly. We remain incredibly grateful," their message began on their Archewell website.
The note continued, "This year, our world continues to be on the path to recovery from COVID-19. Yet too many families are still struggling with the impact of this pandemic. While some places are on the verge of healing, in so many parts of the world, communities continue to suffer. As of today, around 80 percent of the nearly one billion COVID-19 vaccine shots that have been given were administered in wealthier countries. While we may feel that normalcy is around the corner, we remind ourselves that in much of the world, and especially in developing countries, vaccine distribution has effectively yet to start."
The former actress and her husband ultimately want everyone to have "equal access to the vaccine."
"And with that intention, we are inviting you to contribute whatever you can — if you have the means to do so — to bring vaccines to families in the world's most vulnerable places," they wrote. "We cannot think of a more resonant way to honor our son's birthday. If we all show up, with compassion for those we both know and don't know, we can have a profound impact. Even a small contribution can have a ripple effect. Together, we can uplift, protect, and care for one another."