Australian TV Reporter Blasted By Critics After She Told Meghan Markle To 'Shut Up' In On-Air Rant — Watch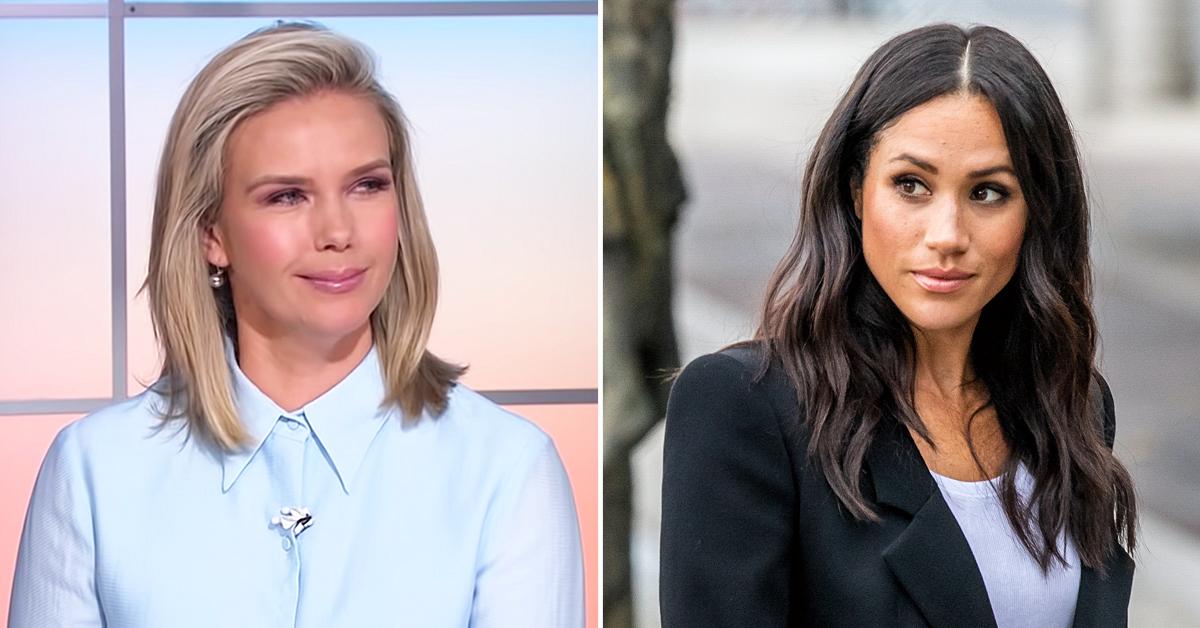 Australian news host Edwina Bartholemew was blasted by critics after she slammed Meghan Markle for not attending Prince Philip's funeral.
Article continues below advertisement
Bartholemew, a presenter on the morning show Sunrise, was not pleased with Meghan's excuse — her pals said part of the reason she wasn't going to the funeral was so she could avoid being "the center of attention" — and she let it be known, saying it "really gets my goat."
"I've reserved judgment about those two for quite some time, but if that is true, it just makes me so angry," she fumed. "I still liked Harry and Meghan. I just, I just feel I've turned now."
Article continues below advertisement
Article continues below advertisement
The 37-year-old TV personality added, "She's right, if she had gone, there would have been a lot of tension on her and it would have distracted. But for them to say that out loud [about Meghan not wanting to be the center of attention] ... just go with the Palace line wouldn't you? Just for once. Just shut up."
Of course, social media users quickly bashed Bartholemew for her harsh remarks, even pointing out that Meghan never made the comment herself. One person wrote, "If Edwina Bartholomew wants to throw her career and credibility away by simpering to the Palaces and attacking a pregnant woman, we can definitely assist in her in that endeavor," while another added, "Edwina Bartholomew, LOL! Should have stuck to the weather. What a RIDICULOUS statement about Meghan Markle. Firstly there is a massive PANDEMIC happening in the world and she's pregnant ffs. Give a 'sister' a break, commercial television, WOW!"
Article continues below advertisement
However, some agreed with Bartholemew's views. "You go Girl Edwina Bartholomew!! I love the Aussies and how they speak freely. She's awesome. I think many people want to say 'just shut up,'" one person exclaimed.
Article continues below advertisement
Another added, "Edwina Bartholomew only said what most of us think. Even at a time like this M Markle makes it all about herself, saying she is not going to Prince Phillip's funeral because she dosen't want to be the center of attention. The only attention she would get is to be booed."
Later on, Bartholemew seemed to come around. "Edwina should shut up," one person wrote, to which the host replied, "Agreed. I sincerely hope [the Sussexes] reconcile with the [royal] family this week and we can all shut up about it."