'Two-Hour Trash-A-Thon': Piers Morgan Blasts Meghan Markle & Prince Harry Following Their Interview, Says It's A 'Disgraceful Betrayal Of The Queen & The Royal Family'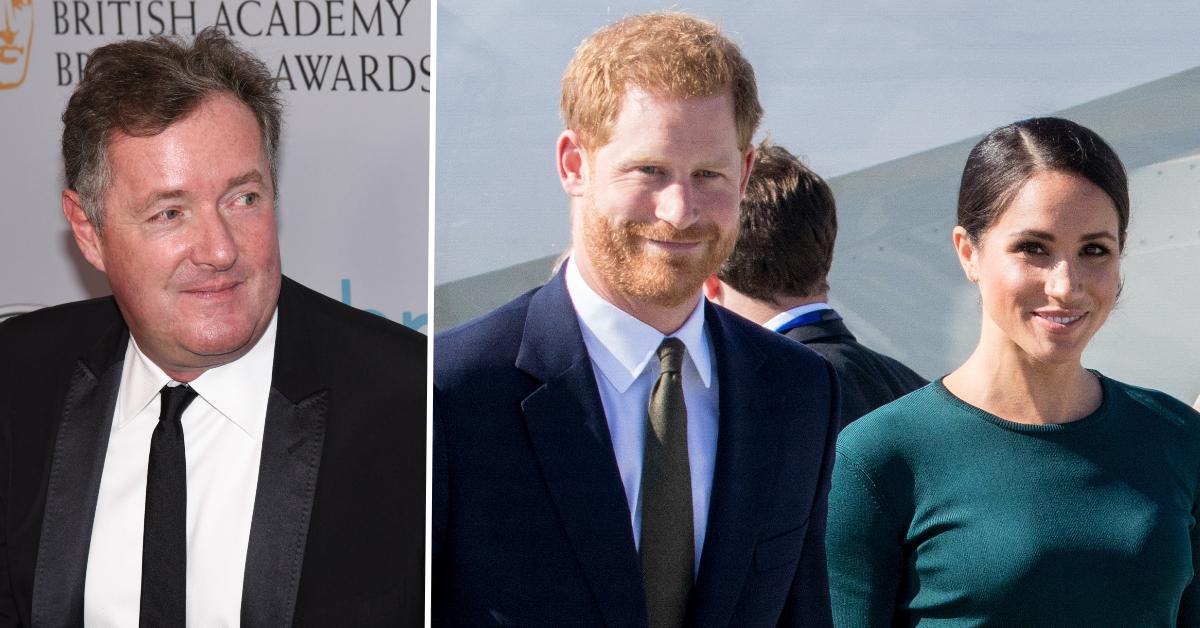 There was one person who was definitely not impressed with Meghan Markle and Prince Harry's interview with Oprah Winfrey: Piers Morgan.
The television personality blasted the couple via social media on Sunday, March 7.
"This interview is an absolutely disgraceful betrayal of the Queen and the Royal Family," he wrote. "I expect all this vile destructive self-serving nonsense from Meghan Markle - but for Harry to let her take down his family and the Monarchy like this is shameful. #OprahMeghanHarry."
Article continues below advertisement
One day later, while on Good Morning Britain, Morgan called the sit-down interview a "two-hour trash-a-thon."
"They trash everybody," Morgan said. "They basically make out the entire royal family a bunch of white supremacists."
Article continues below advertisement
Morgan also wrote an op-ed about Meghan and said he has "never watched a more repulsively disingenuous interview."
"The fact [Harry's] so willingly taken part in such a despicable public attack on the Royal Family – HIS family - and the Monarchy is utterly shameful," Morgan fumed. "And to have caused so much extra hurt to his 94-year-old grandmother the Queen at a time when her husband lies seriously ill in hospital, is just appalling. When it comes to mental health and having a heart, it appears Meghan and Harry only care about themselves."
Article continues below advertisement
On Monday, Morgan continued to speak about the couple on social media. "Harry wants America and the rest of the world to hate his own family, hate the Monarchy and hate his country. I suggest everyone waits for the victims of his wife's rampage to have their say on her outlandish claims before they do so," he said.
Meghan discussed having suicidal thoughts when she was part of the royal family, but the institution did not allow her to get the help she needed. However, Morgan doesn't buy her side of the story. Additionally, Meghan claimed that people in the Palace were nervous as to what Archie would look like but wouldn't discuss who was in on those conversations.
"No, I just don't believe that anyone at the Palace would have refused to help her if she told them she felt suicidal. As with her racism claims, if this happened we need names or everyone there gets smeared with the same terrible charge," he wrote.
Article continues below advertisement