Thomas Markle Wants To See Meghan Markle & Her 'Ginger Husband In A Courtroom,' Defends Samantha Markle For Suing Her Half-Sister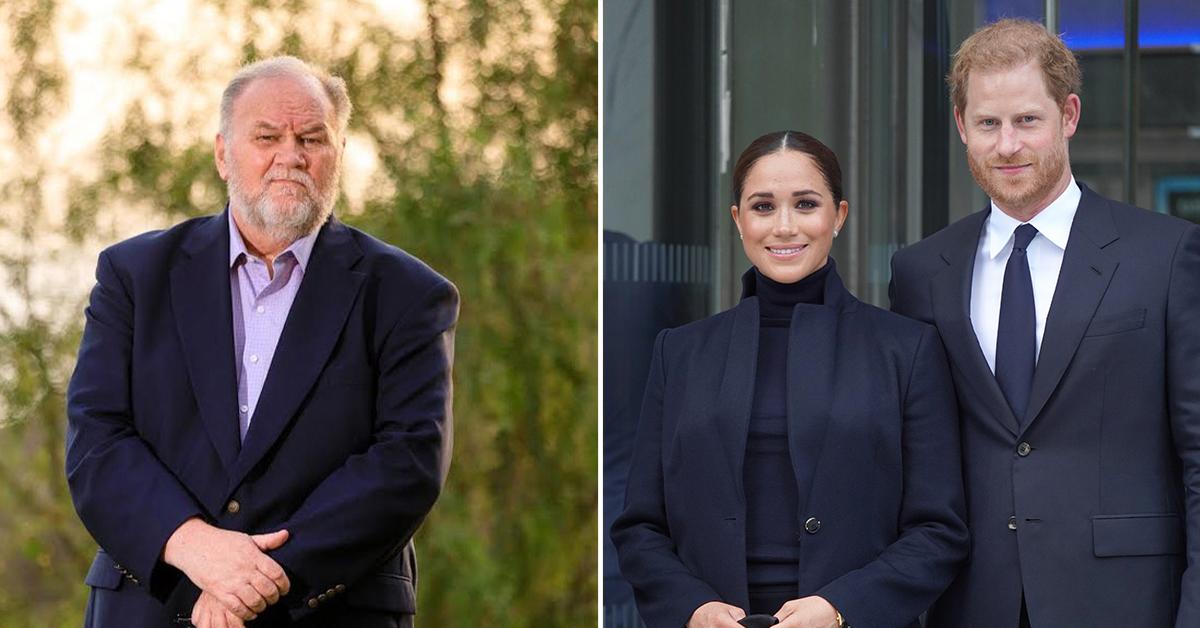 He's at it again! Thomas Markle went off about his daughter Meghan Markle and her husband, Prince Harry, as he launched his new YouTube channel.
Article continues below advertisement
The 77-year-old said that he's ready to give evidence against his daughter if Samantha Markle does end up bringing her to court.
"I would be more than happy to. I've been trying for almost four years to get to see my daughter and her ginger husband in a courtroom face-to-face," he said. "I'd be thrilled to defend my oldest daughter."
Thomas said that he believes the 40-year-old former actress should settle the case, explaining that "she can't defend the things she said."
Article continues below advertisement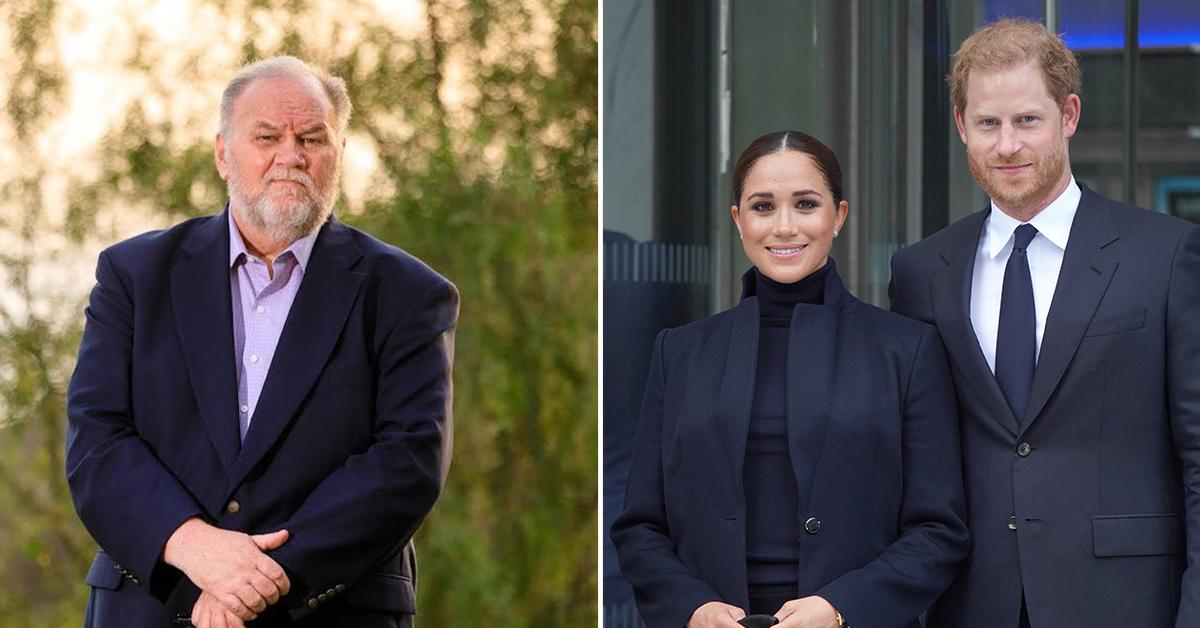 Article continues below advertisement
Samantha is suing Meghan for $75,000, claiming she lied about her to the authors of Finding Freedom and when she spoke with Oprah Winfrey in March 2021.
"I'm standing up for my oldest daughter, Samantha. In this case, she should win because Meghan's book was full of lies about her. I would appear in a deposition in this case, if it came to it," Thomas stated.
Article continues below advertisement
Meghan's lawyer fought back, saying, "We will give [the lawsuit] the minimum attention necessary, which is all it deserves."
Article continues below advertisement
Meghan and Samantha have not been on the best terms for quite some time. While speaking with Winfrey, the TV star noted that she has no relationship with her half-sibling.
"The last time I saw [Samantha] was [about] 19 years ago, and before that, 10 years [previously]," Meghan said at the time. "She changed her last name back to Markle I think ... only when I started dating Harry. So I think that says enough."
It's no surprise that Samantha is suing her sister, as she previously said she would take legal action against her. "I'm speaking to one lawyer in England and one in the U.S. as there are different statutory windows and different issues. I'm looking at suing for defamation in the U.S. In the U.K., I'm looking at a breach of privacy and data privacy act breach because the statutory window for defamation is only one year in the U.K.," she previously stated.