'She Was Excited To Hear From Me': Samantha Markle Reveals The Last Time She Spoke With Estranged Sister Meghan Markle In New Bombshell Memoir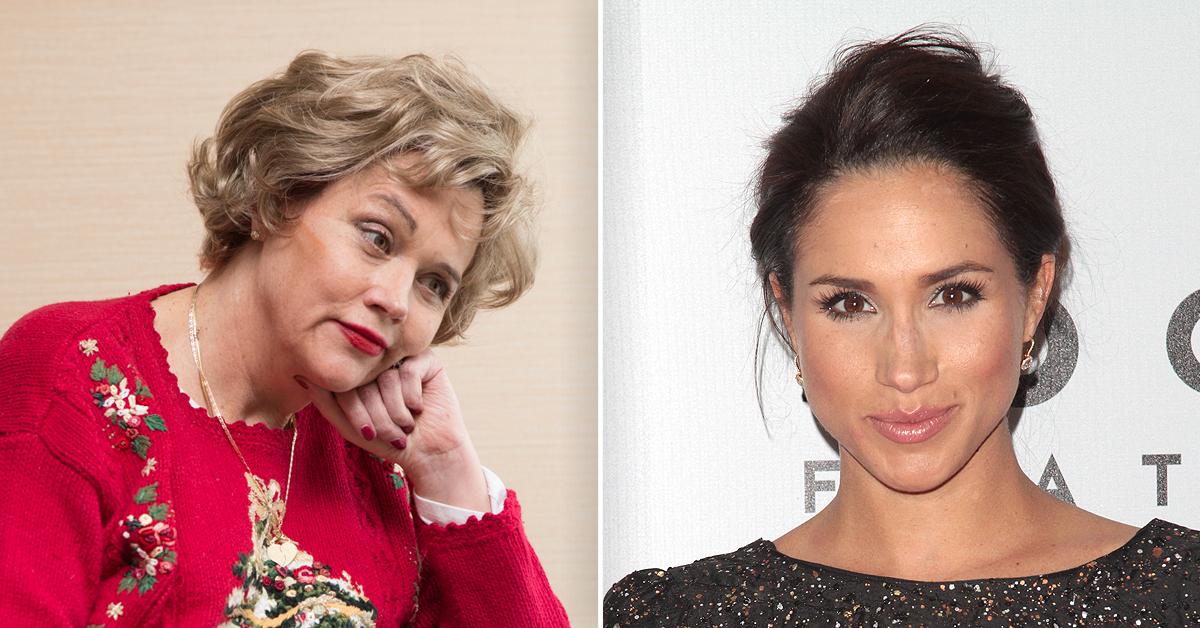 It's no secret that Samantha Markle isn't too fond of her estranged sister, Meghan Markle. The two have a non-existent relationship, but Samantha recently recalled the final conversation she had with the Suits alum in her new tell-all book, The Diary of Princess Pushy's Sister Part 1.
After Meghan, 39, and her first husband, Trevor Engelson, called it quits in 2013, Samantha said she "really lost contact" with her half-sister. However, they had a chat a few years later, which resonated with her.
Article continues below advertisement
"The last time I had spoken with my sister was when I called her at her apartment in Canada, in December 2015 almost 2016," she wrote. "It seemed as though she was excited to hear from me. It was seldom that I could actually reach her because of our completely different schedules, and she was traveling as an ambassador for Suits. I was really worried about our father because he could sometimes become reclusive and depending on his schedule."
Article continues below advertisement
Then, when Meghan started dating Prince Harry in 2016, Samantha claimed their father, Thomas Markle, told her about Meghan's new relationship, instead of hearing the news directly from her sibling.
Samantha, 56, went on to detail what exactly Meghan said to Thomas about her new man.
"I could hear the reluctance in his (Thomas') voice, and then he said contently, 'Well I got a call from Meg. She's dating a Prince,' he said," Samantha wrote. "My dad replied, 'Well he's British. It's Prince Harry.' I said, 'Dad, what exactly did she say?' He took a deep breath and said, 'Not a whole lot, she just said, Daddy, I met a prince.'"
She continued, "What astounded me about that was that she didn't say 'I met an amazing man.' She said 'I met a Prince. It seemed that the title was the most important thing to her … My dad said, 'Just avoid the media, and someone will be calling us to brief us on how to deal with it.'"
Article continues below advertisement
The Royal Observer previously reported on several tidbits from Samantha's book, including how Meghan was allegedly having an affair with one of her Suits costars and how she was seeing chef Cory Vitiello at the same time she was dating Prince Harry.