Meghan Markle's Attorney Claps Back At Samantha Markle's Allegations: 'This Baseless Lawsuit Is A Continuation Of A Pattern Of Disturbing Behavior'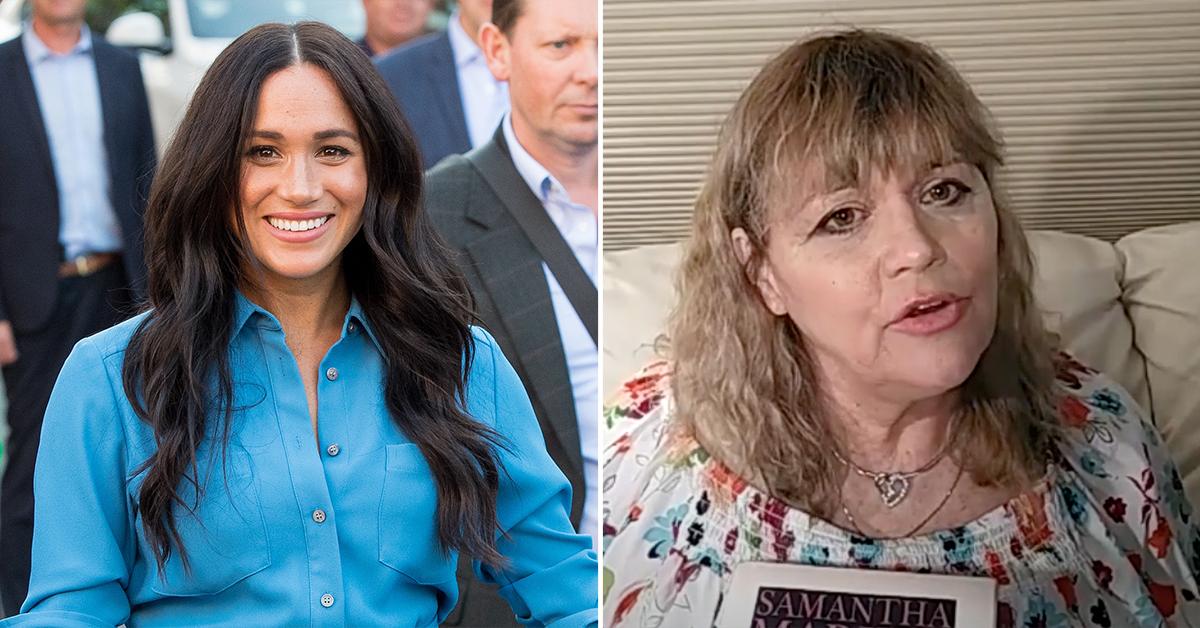 Not having it! On Thursday, March 3, it was revealed that Samantha Markle is suing her half-sister, Meghan Markle, for defamation. Now, the former actress, 40, is responding back to the allegations.
Article continues below advertisement
"This baseless and absurd lawsuit is just a continuation of a pattern of disturbing behavior. We will give it the minimum attention necessary, which is all it deserves," Meghan's attorney Michael Kump said in a statement.
Article continues below advertisement
In the documents, which were obtained by TMZ, the 57-year-old claimed that Meghan lied about their childhood when she spoke with Oprah Winfrey in a tell-all interview, which aired on CBS in March 2021.
Samantha accused Meghan of telling people they grew up in "virtual poverty," which was far from the truth, as their father, Thomas Markle, apparently paid for her to attend "elite and expensive private schools," dance and acting classes.
Samantha also claims Thomas paid for Meghan's expenses when she went to Northwestern University. (She told Winfrey that she worked to pay for herself.)
Article continues below advertisement
Samantha believes Meghan is telling these lies so "they could not interfere with or contradict the false narrative and fairytale life story concocted by" the mom-of-two.
Article continues below advertisement
"I think it'd be very hard to 'tell-all' when you don't know me," Meghan said. "This is a very different situation than my dad — when you talk about betrayal, betrayal comes from someone that you have a relationship with, right? I don't feel comfortable talking about people that I really don't know."
"The last time I saw [Samantha] was [about] 19 years ago, and before that, 10 years [previously]," Meghan said. "She changed her last name back to Markle I think ... only when I started dating Harry. So I think that says enough."