Piers Morgan Says Prince Harry Has 'Gone Toxically Rogue & The Royals Should Have Nothing More To Do With Him' After Memoir Announcement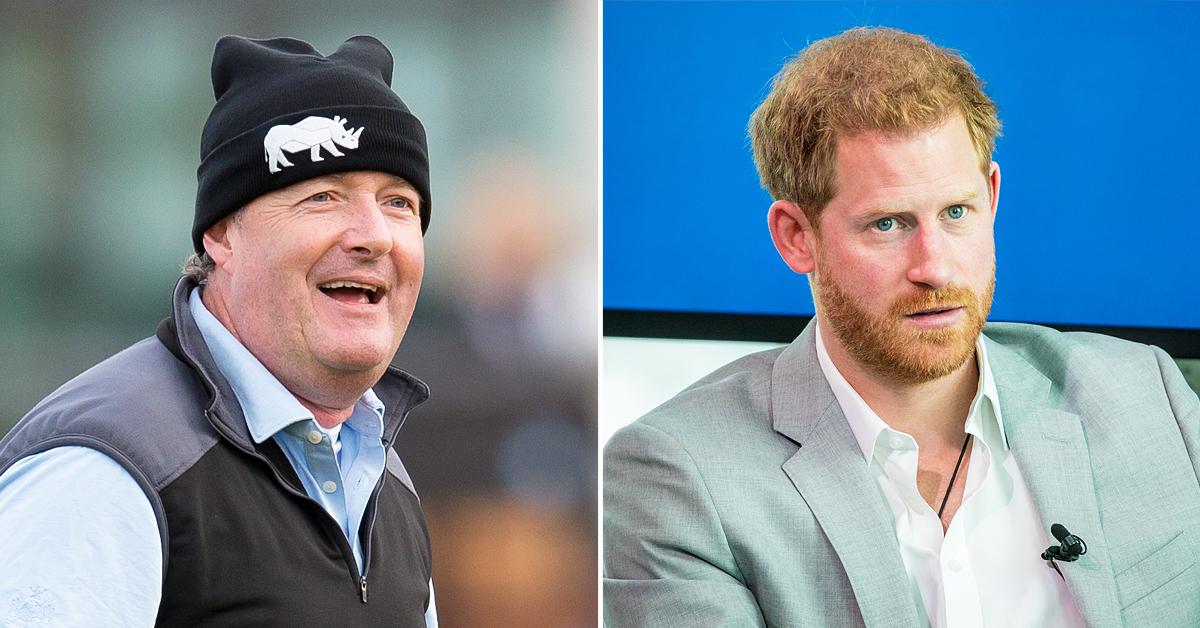 He's at it again! Piers Morgan wants the royal family to cut off Prince Harry once and for all — especially after the dad-of-two announced that he would be releasing a memoir in 2022.
Article continues below advertisement
"Harry's memoirs, for which he's being paid a reported $20 million — he says it's all going to charity, but let's keep a close eye on that claim — will be yet another chance for him to torch his family, and the institution they serve," Morgan wrote in his MailOnline column. "And every time he does this, and allows his wife to do it, he chips further away at the magic that sustains the royals in public life. They've become a pair of petty, spiteful, bitter little grifters intent on causing as much damage as they can."
The TV personality didn't stop there and continued his rant about Harry and his wife, Meghan Markle.
Article continues below advertisement
"Prince Poison has gone toxically rogue, and the royals should have nothing more to do with him or his wife Princess Pinocchio until or if they stop this horribly destructive vituperative rampage against them all," he fumed. "The memoirs are a slap in the face too far for a family that's surely exhausted all collective patience with the Sussexes."
Article continues below advertisement
Morgan has been vocal about taking away Harry and Meghan's titles, as they are now on their own. Now, the journalist is adamant that is should happen sooner than later.
"I've said this before, and I now say it again: the Queen should strip Harry and Meghan of all their titles with immediate effect," he said. "Compel them to do this malevolent, manipulative c**p in their names, not as royals. [Harry wants] all the hugely beneficial trappings of being a royal prince without having to do any of the hard duty graft the rest of his family put in to earn the title. He wants to cash in on the royal status to the tune of hundreds of millions of dollars, whilst simultaneously bleating on about how much he hates being a royal."
Article continues below advertisement
Article continues below advertisement
"NEW: Prince Harry will write his memoirs @penguinrandom calls it an 'intimate and heartfelt memoir from one of the most fascinating and influential global figures of our time.' He will share his 'adventures, losses, and life lessons' says the publisher. Out in late 2022," ITV News Editor Chris Ship wrote on Twitter.
"You've got to be f*cking joking?????" Morgan replied.
Then, Finding Freedom author Omid Scobie tweeted, "Prince Harry is ready to tell his story. @penguinrandom announced today that the Duke of Sussex will publish 'an intimate and heartfelt memoir' in late 2022. It will be 'the definitive account of the experiences, adventures, losses, and life lessons that have helped shape him.'"
In response, Morgan said: "Ready to tell his story? Prince Privacy hasn't stopped yapping, whining & trashing his family all bloody year."