He 'Feels He Deserves A Chance To Have His Say': Thomas Markle Hand Delivers Note To Oprah Winfrey Asking To Be Interviewed About Daughter Meghan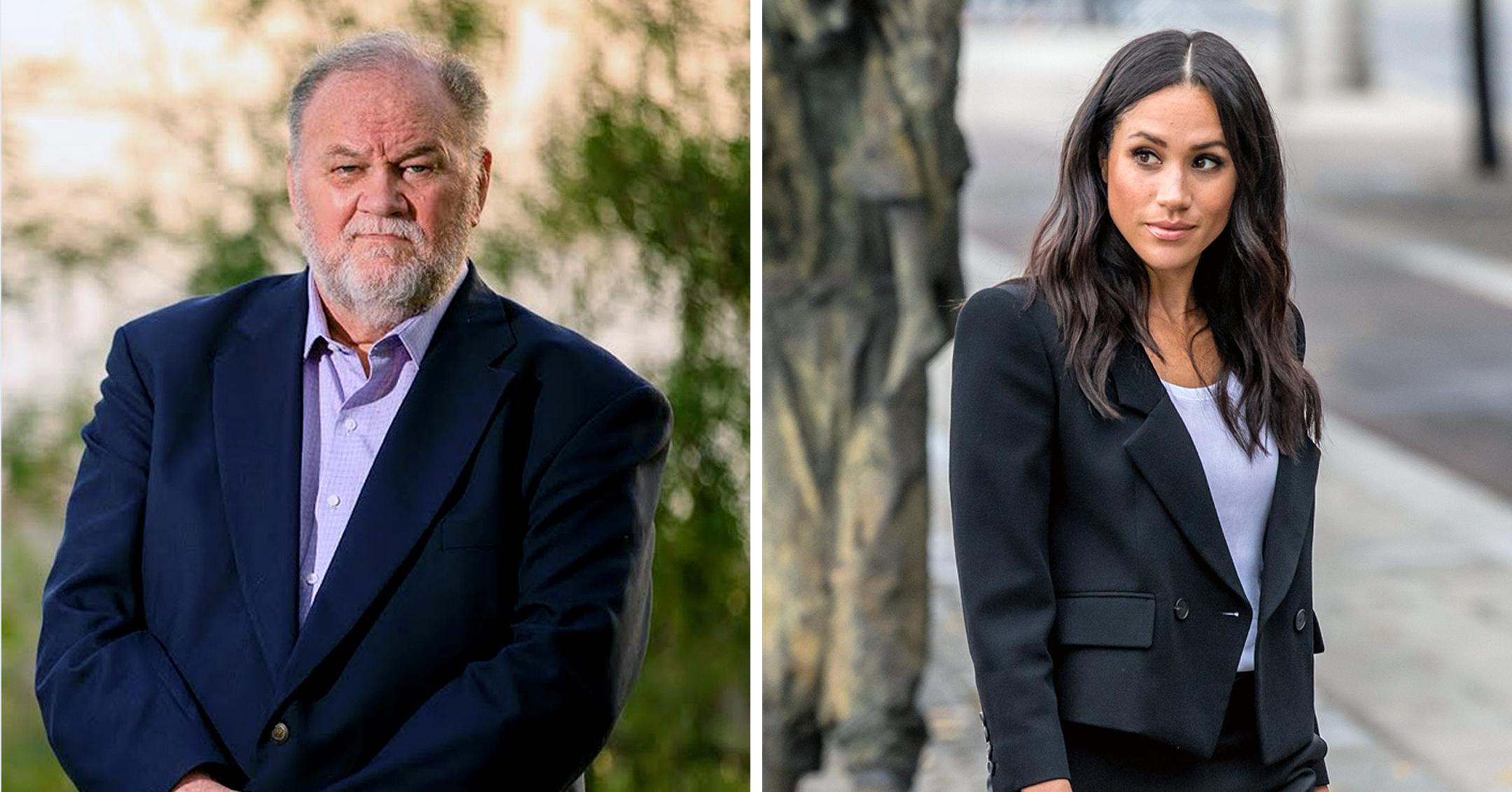 Almost a month after Meghan Markle candidly spoke about her relationship with her dad, Thomas Markle, with Oprah Winfrey, the 76-year-old now wants a chance to speak out.
Article continues below advertisement
According to The Sun, the lighting director drove up to Winfrey's house in Montecito, Calif., on Thursday, March 25, and handed a note to a security guard outside the estate, in which he reportedly offered himself up to be interviewed.
Article continues below advertisement
"Thomas delivered a letter to Oprah asking her to contact him so he could tell his side of the story," a source told the outlet. "This was not a note to Meghan and Harry, it was meant for Oprah. Thomas watched the interview she did with them and feels he deserves a chance to have his say."
This is hardly the first time Thomas has tried to get Winfrey's attention. In January 2020, he told the newspaper: "I was going to write Oprah a letter asking her to let me have an opportunity to speak."
Article continues below advertisement
Earlier this month, the 39-year-old former actress spoke to Winfrey about her bond with her father and revealed that when he claimed he didn't talk to the press about his involvement in her wedding — even though he did — she was livid.
Article continues below advertisement
"If we're going to use the word betrayal, it's because when we were told by the comms team that this was going to be a story coming out – the tabloids had apparently known for a month or so and decided to hold until the Sunday before our wedding to create drama, which is also really key in all of this," she explained.
Article continues below advertisement
"We called my dad and I asked him and he said, 'No, absolutely not [I didn't talk to the tabloids],'" Meghan shared. "I said, 'You know, the institution has never intervened for anything for us but they can try to go in and kill this story, but if they do this once, we're not going to be able to use this leverage to protect our own kids one day.' I said, 'I just need you to tell me the truth and we can help.' And he wasn't able to do that."
"That, for me, has really resonated, especially now as a mother," she concluded. "I look at Archie and think about this child and I go, 'I genuinely can't imagine doing anything to intentionally cause pain to my child; I can't imagine it.' So, it's hard for me to reconcile that."
Article continues below advertisement
Following the tell-all, Thomas confessed he regretted staging a photoshoot before Meghan's nuptials.
"I wish I hadn't done the whole thing," he told Good Morning Britain on March 9. "But here's the other side ... It's like no one took any time to protect any member of our family. We were attacked by the press every day — my oldest daughter, my son, myself, my grandchildren — all of us were attacked by the press. Nobody was there to care for us. No one looked after us."