Thomas Markle Jr. Claims He's Going To 'Write A Letter To' Half-Sister Meghan Markle In New 'Big Brother VIP' Trailer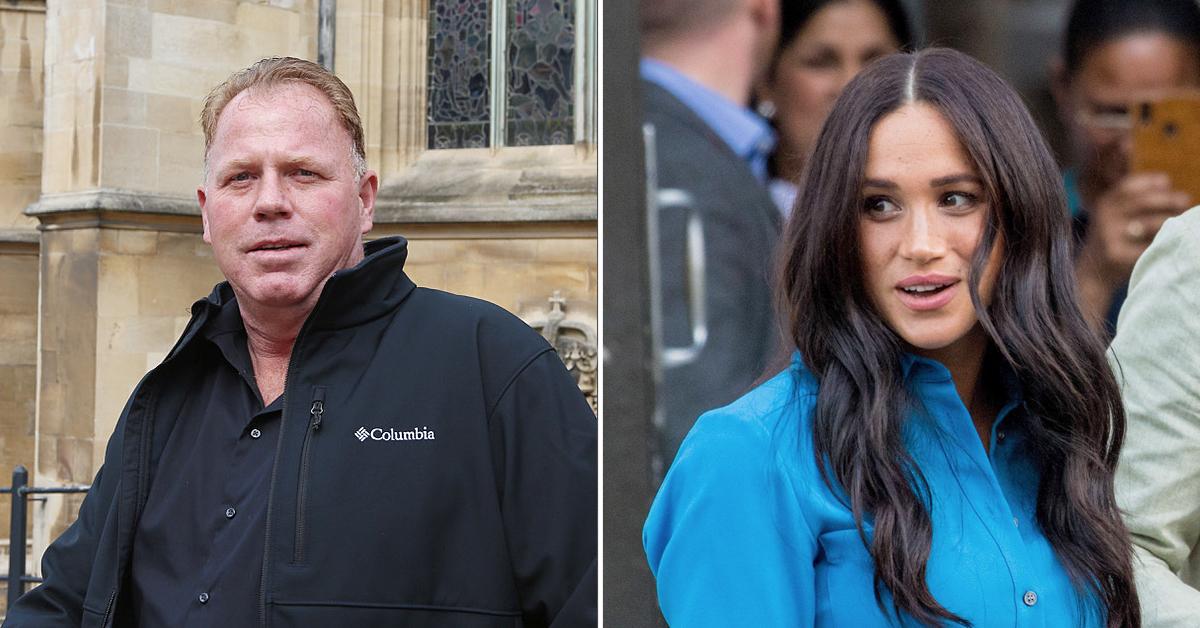 Thomas Markle Jr. is stirring the pot once again. In a new trailer for Big Brother VIP, the 55-year-old said, "You know I'm famous for writing letters."
Article continues below advertisement
"I'm gonna write a letter to Meghan," he says as he puts pen to paper. "Dear Meghan and Harry, the first thing I want to say to both of you…"
His voiceover trails off and a question appears on the screen: "What's in the letter?"
Article continues below advertisement
In 2018, Thomas Jr. wrote a letter to Prince Harry, warning him about his sibling.
"Meghan Markle is obviously not the right woman for you," he wrote. "I'm confused why you don't see the real Meghan that the whole world now sees. Meghan's attempt to act the part of a princess like a below C average Hollywood actress is getting old."
Article continues below advertisement
"Not to mention, to top it all off, she doesn't invite her own family and instead invites complete strangers to the wedding. Who does that?" he added, referring to Meghan's 2018 nuptials, which he wasn't invited to.
"I'm not bitter, just baffled. It's hurtful given how close we once were," he said of the snub. "I'm confused and a little distraught because here is a person knowing the position she's in and knowing the scrutiny she's under and yet she has forgotten her flesh and blood."
Article continues below advertisement
Thomas Markle Jr. also attacked the mom-of-two for no longer speaking to their father, Thomas Markle.
"What kind of person starts out by using her own father until he's bankrupt, then forgets about him in Mexico leaving him broke, over mostly all her debts. And when it's time to pay him back she forgets her own father like she never knew him," he said.
Article continues below advertisement
This is hardly the first time Thomas Jr. has spoken about the former actress on television. In the first promo for the reality show, he said, "I'm Meghan Markle's brother, I'm the biggest brother of them all."
Article continues below advertisement
Meghan hasn't spoken to her father or half-siblings in quite some time — especially after the former claimed he wasn't working with the paparazzi prior to her wedding.
"If we're going to use the word betrayal, it's because when we were told by the comms team that this was going to be a story coming out – the tabloids had apparently known for a month or so and decided to hold until the Sunday before our wedding to create drama, which is also really key in all of this," she explained to Oprah Winfrey.