Meghan Markle's Estranged Brother Thomas Markle Jr. To Appear On Upcoming Season Of Australia's 'Big Brother VIP'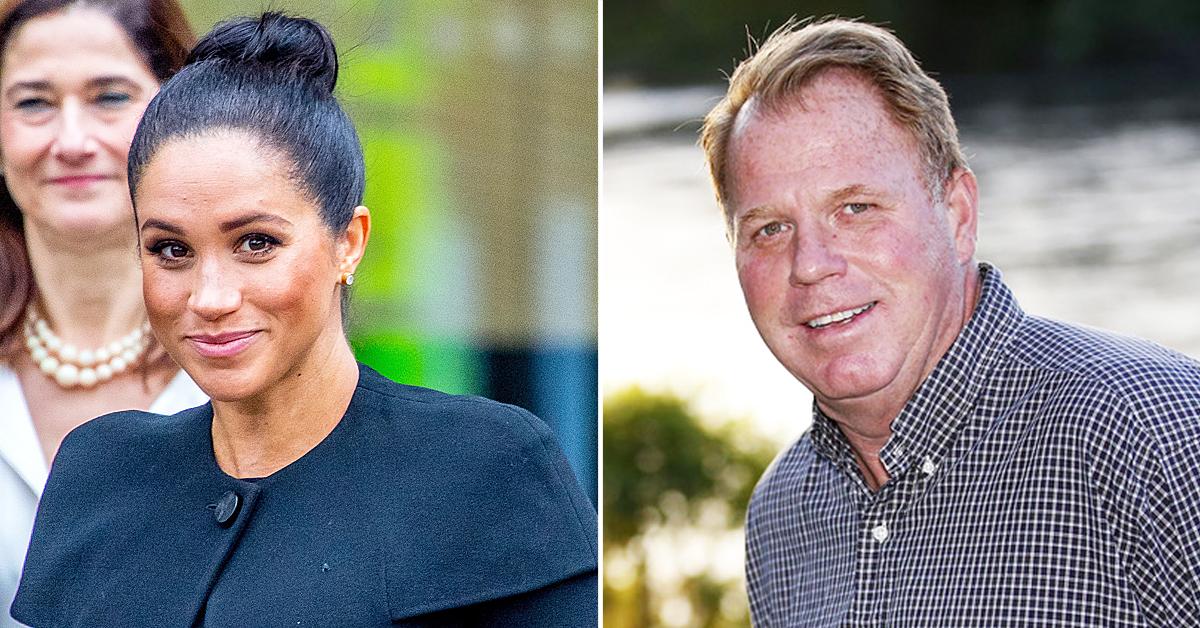 Meghan Markle's family continues to get their five minutes of fame! The former actress' estranged brother, Thomas Markle Jr., will appear on the upcoming season of Australia's Big Brother VIP, The Sun reported.
Article continues below advertisement
According to the Daily Express, Thomas — who may be replacing Katie Hopkins — was spotted arriving at Sydney Airport and will have to quarantine before he joins the rest of the cast.
However, Channel Seven told the Daily Mail Australia that they would not comment on who will be appearing on the reality show, but it's been reported that Caitlyn Jenner will be on the upcoming season as well.
Article continues below advertisement
"We are not commenting on speculation about the cast of Big Brother VIP," a spokesperson said. "All will be revealed soon and Big Brother is looking forward to meeting the new collection of housemates."
Meghan has a strained relationship with her brother and her father, Thomas Markle Sr. So much so, Thomas Markle Jr. was not invited to Meghan and Prince Harry's wedding in 2018.
Article continues below advertisement
"I'm not bitter, just baffled. It's hurtful given how close we once were," he said of the snub. "I'm confused and a little distraught because here is a person knowing the position she's in and knowing the scrutiny she's under and yet she has forgotten her flesh and blood."
Article continues below advertisement
In March, the 39-year-old revealed that she hasn't spoken to her father after he claimed he didn't talk to the press about his involvement in her wedding, even though he did.
"If we're going to use the word betrayal, it's because when we were told by the comms team that this was going to be a story coming out – the tabloids had apparently known for a month or so and decided to hold until the Sunday before our wedding to create drama, which is also really key in all of this," she explained to Oprah Winfrey.
Article continues below advertisement
"We called my dad and I asked him and he said, 'No, absolutely not [I didn't talk to the tabloids],'" Meghan shared. "I said, 'You know, the institution has never intervened for anything for us but they can try to go in and kill this story, but if they do this once, we're not going to be able to use this leverage to protect our own kids one day.' I said, 'I just need you to tell me the truth and we can help.' And he wasn't able to do that."
Article continues below advertisement
"That, for me, has really resonated, especially now as a mother," she concluded. "I look at Archie and think about this child and I go, 'I genuinely can't imagine doing anything to intentionally cause pain to my child; I can't imagine it.' So, it's hard for me to reconcile that."
"He's lived his life raising his kids. He moved to Mexico to live his life in peace and not to be completely blackballed and outcast. It doesn't feel good [for him]," an insider told Fox News.