Picking Favorites? Thomas Markle Is 'Pleased' With Daughter Samantha's Juicy Tell-All, Which Discusses Meghan Markle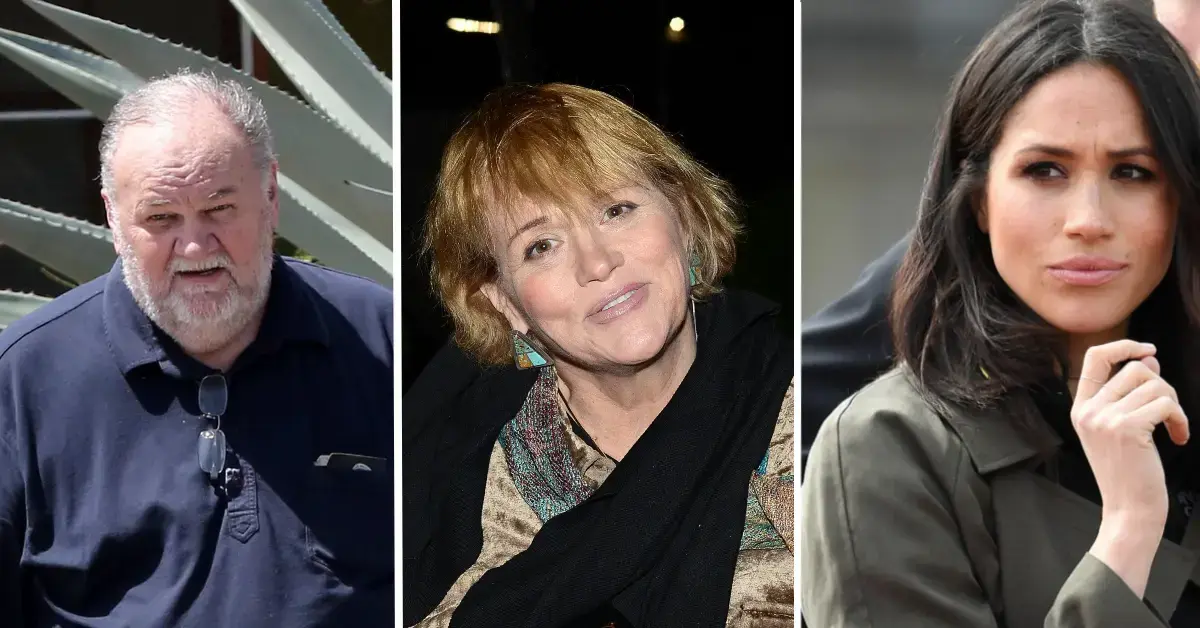 Meghan Markle may not be too pleased about her half-sister Samantha's upcoming tell-all tome, The Diary Of Princess Pushy's Sister Part 1. But, hey — at least someone in the family is excited about the endeavor.
The Markle sisters' father, Thomas, recently said that he's happy his older daughter has managed to get the book out (it was released on January 17), and he seems to think it's quite the feather in her cap. "I'm just very pleased that she's accomplished this book," he said.
Article continues below advertisement
MEGHAN MARKLE DEEMED THE WORLD'S FAVORITE ROYAL — HERE ARE 5 OBVIOUS REASONS WHY
Meghan has been estranged from Samantha, who has a different mom, since 2008. This is not surprising, since like her father and half-brother, Thomas Markle Jr., Samantha is no stranger to publicly criticizing her sister.
Samantha has previously branded Meghan as "a shallow social climber" with "a soft spot for ­gingers." She has also accused Meghan of abandoning their father.
In 2018, Samantha was turned away from Kensington Palace after she arrived unannounced to visit her sister.
Article continues below advertisement
Although the memoir has been branded as ripping the curtains away from the windows and offering a scandalous peek into the Markle background, Samantha herself is a little more mild regarding her motives. "I wrote [the book] respectfully knowing [the Royal Family] would see it," she has said.
She also added that it was about her life and how it intersected with more public events. However: "Meghan will be in there. I don't know if she will be comfortable with it. Some things she will and some things she won't. It's fair and balanced. Naturally, some things she will like and some things she won't," Samantha noted.
Samantha admitted that the book has not been discussed with Meghan personally, as she does not have contact with her anymore.
Us Weekly was the first to report that Thomas Markle was "pleased" with Samantha's tell-all.