Piers Morgan Claims Princess Diana Would Be 'Horrified' By Prince Harry & The Royal Family's Ongoing Rift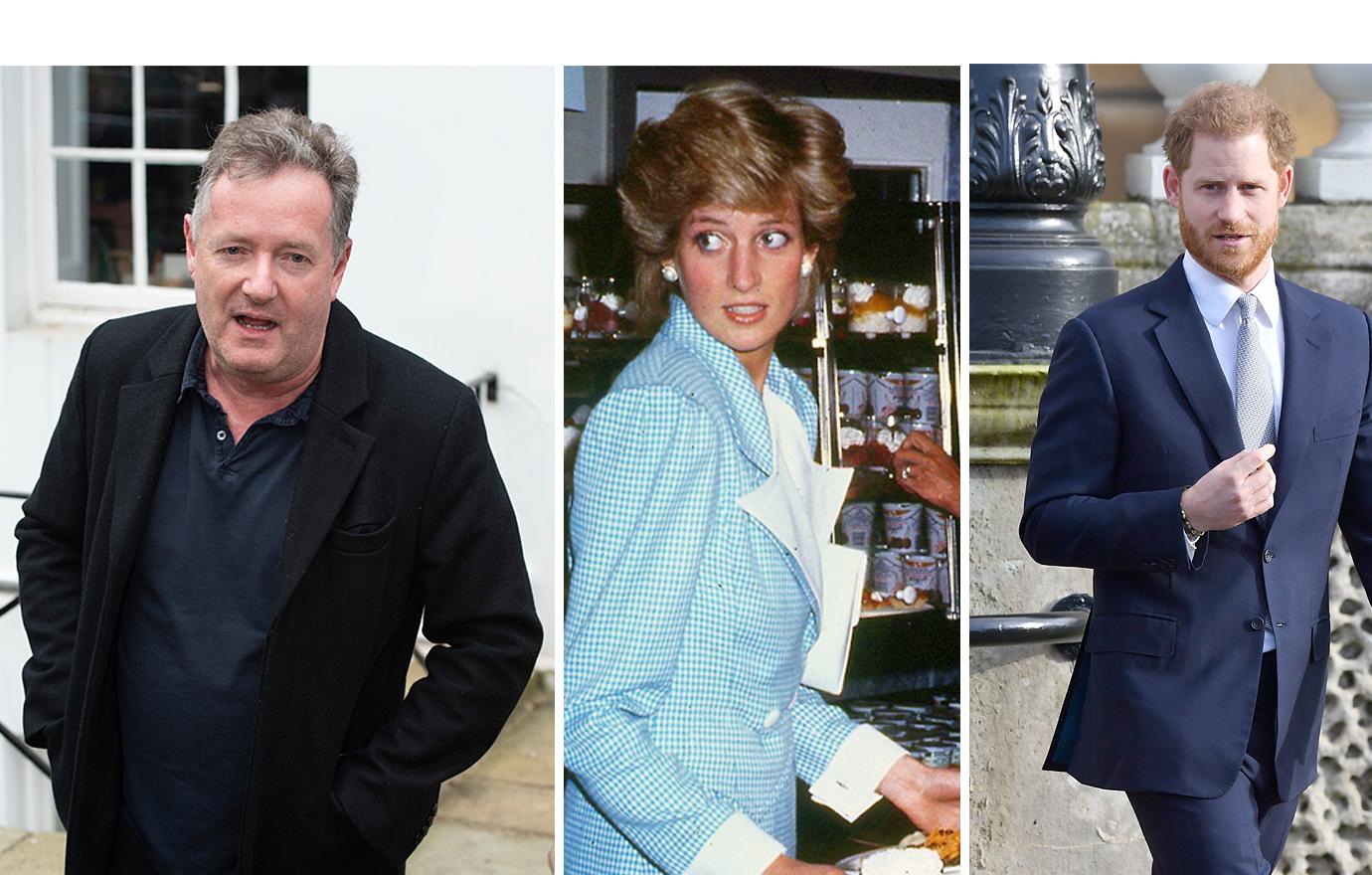 Piers Morgan claimed that Princess Diana would be appalled at what is happening between her two sons, Prince William and Prince Harry, if she was alive today.
Article continues below advertisement
"You know, I knew Princess Diana well and I think she'd be horrified by the split between Harry and his brother," the journalist told Tucker Carlson of Fox News on Monday, April 5.
"I think by the schism now between Harry and the royal family generally, by the appalling smearing of the Queen, which is already causing damage in some of the commonwealth countries who were buying in to this outrageous lie that the Queen is somehow racist, presiding over a racist institution," he added.
Article continues below advertisement
Despite being known for attacking Meghan Markle, Morgan slammed Prince Harry after he claimed he was financially cut off by the royal family when he decided to move to the U.S.
"What's happened to that guy? He's turned into this whiny brat," Morgan said of the red-headed royal. "In his mid-30s, complaining that his dad isn't still financing everything that he does. Complaining that he was cut off by daddy and his millions."
Article continues below advertisement
"Actually that wasn't true either — It turns out Prince Charles had carried on financing him. And remember Harry inherited millions when his mother died," he added.
Article continues below advertisement
Morgan made headlines in March when he stormed off the set of Good Morning Britain for making harsh remarks about the former actress.
Article continues below advertisement
To this day, the TV personality still doesn't believe Meghan's claims of racism and that when she tried to get help after having suicidal thoughts, the institution denied her request.
Article continues below advertisement
"Is she deliberately lying? Is she completely delusional? I don't know, but frankly, I don't care," Morgan stated. "The idea that the Royal Family, and the Queen in particular, are now being depicted as a racist entity, a racist Queen, presiding over a racist monarchy, when she's the head of the commonwealth, I'm sorry, I find it completely disgusting."
Morgan said Meghan should come forward and name names after the bombshell claims.
"You're accusing two people in the palace of being unspeakably cruel simply to protect the brand of the royal family, if that is true let's have the names of these people and let's go to them and ask them is this true," he fumed. "'Did you tell a suicidal woman, who told you she was suicidal, not to get help?' because I find that impossible to believe."