Senior Royals Condemn BBC Over New Documentary About Prince William & Prince Harry: 'There Is Upset About It,' Insider Claims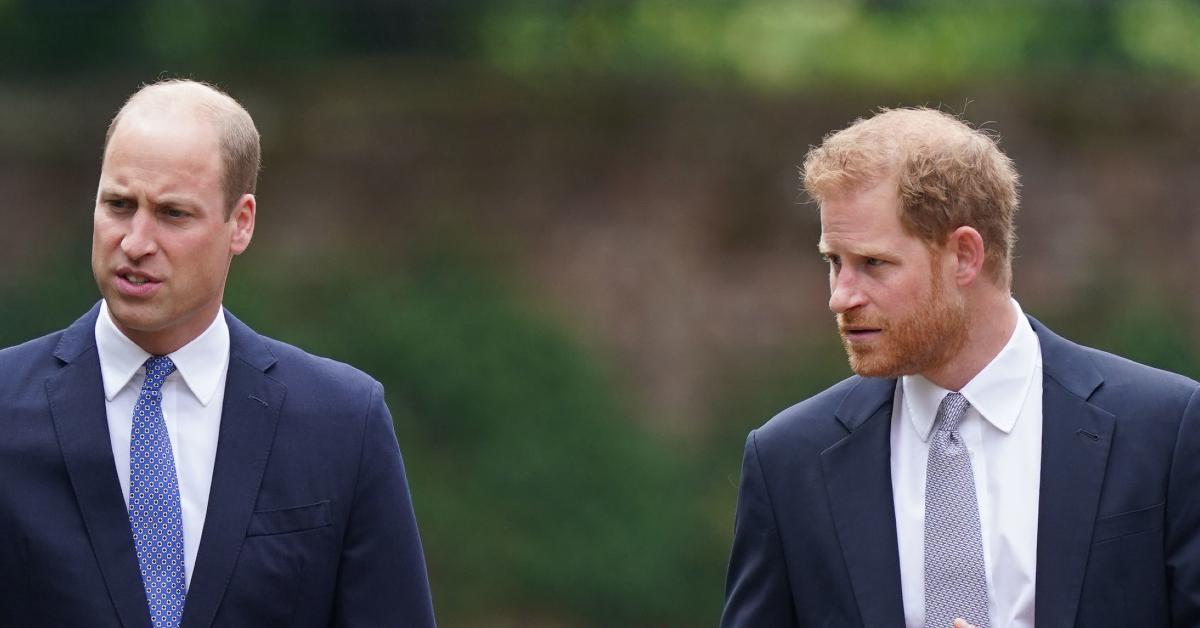 Senior royals are said to be upset with the new BBC documentary, The Princes and the Press, which will air on November 22 at 9 p.m.
Article continues below advertisement
The TV special will dive into Prince Harry and Prince William's ongoing feud, "documenting the years in which the younger royals — The Duke and Duchess of Cambridge, and The Duke and Duchess of Sussex — have charted very different courses in their relationship with the media," the description reads.
However, Queen Elizabeth, Prince Charles and Prince William have supposedly united to complain over the latest film.
Article continues below advertisement
"There is upset about it. The households are all united in thinking this is not fair. No one at the Palace has seen it," a palace insider claimed, adding that the 95-year-old is also "upset" over the whole ordeal.
Article continues below advertisement
The royal family is reportedly boycotting the BBC if they do not give them the right to respond to the allegations made in the documentary; they weren't allowed to see the flick before it premiered, it has been reported.
Article continues below advertisement
Dr. Craig Prescott, a royal expert at Bangor University, didn't understand why the documentary needed to be made in the first place: "What's to be gained by going over this well-trodden ground?" he said.
Dickie Arbiter, a former press secretary to the Queen, questioned creator Amol Rajan's motives. "He calls into question the whole business about the BBC and bias. Will it be an honest appraisal? There's a big question mark over that," he noted.
A BBC spokesperson clapped back at the drama, saying: "The programme is about how royal journalism is done and features a range of journalists from broadcast and the newspaper industry."
"Amol Rajan tells the story of one of the most dramatic periods in modern royal history, looking at how the younger royals' relationship with the media changed following the Queen's Diamond Jubilee," another statement read.