Royal Family Won't 'Bother' Watching Meghan Markle's Ellen DeGeneres Interview, Expert Claims: 'It Was Just So Silly'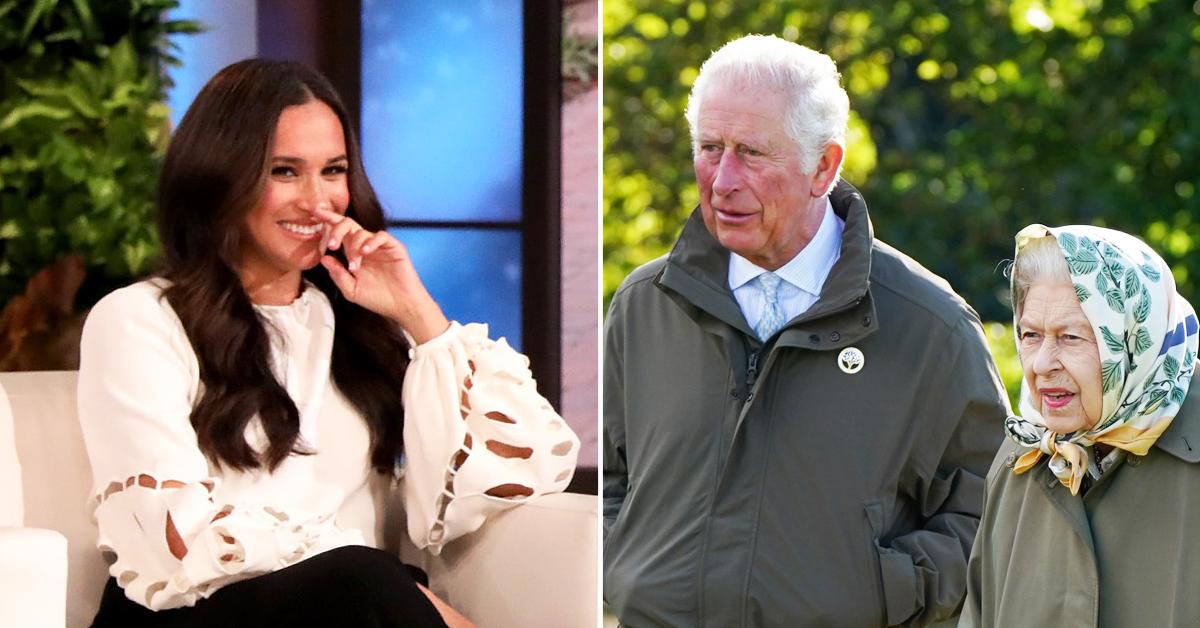 While many tuned into to watch Meghan Markle's interview with Ellen DeGeneres, expert Richard Fitzwilliams believes Prince Harry's brood will not be catching up on the talk show.
Article continues below advertisement
"I don't think the royals would have bothered watching, but I'd love to be a fly on the wall when they see the clips of her animal impersonations," he said, referring to when DeGeneres made Meghan, 40, wear an earpiece and prank people. "There's absolutely no doubt when you make a fool of yourself like that, it was just so silly, all of it."
He continued, "It's an extraordinary slice of American life to watch, and one thing can be absolutely certain — that's not something Meghan would have ever been able to do as a senior working member of the royal family. The way Ellen handles celebrities, I didn't think the palace had much to worry about, and they didn't because she's cut loose and she's found freedom."
Article continues below advertisement
However, Fitzwilliams noted that if Meghan really does want to get into politics, she should not showing her silly side on television. "Finding freedom allows them to behave in weird ways, but in the American context — if I was a republican that she was hypothetically running against in politics, or whatever — I might show her pretending to be a cat, or a chipmunk," he shared.
Article continues below advertisement
Part of the reason why the former actress and Harry, 37, left the royal family is that the press was constantly attacking her, and Fitzwilliams noticed that DeGeneres' "be kind" theme is ironic.
"And then all you have to do is think back to a few months ago, where you're seeing this interview by Harry and Meghan — which was a serious attack on the royal family — and is the total reverse of being kind," he said. "The interesting thing was, Meghan seemed in her element, she was happy and relaxed. She had plugs and nods to her books and things, because she's clever with all of that. I thought it was pretty cringey — but there's an audience in the U.S. who would have thought the whole thing was absolutely wonderful."
The stunt didn't sit well with others either. TV host Lorraine Kelly said, It's a strange one isn't it, you're right — you wouldn't see Kate [Middleton] do that, but they are distancing themselves from the royal family. I think what she's trying to do with paid leave for parents is actually a really good thing," she said. "I think the sort of stunt didn't really work for me."