Sarah Ferguson Exclaims She's 'A Granny' After Princess Eugenie & Jack Brooksbank Welcome Baby No. 1 — Watch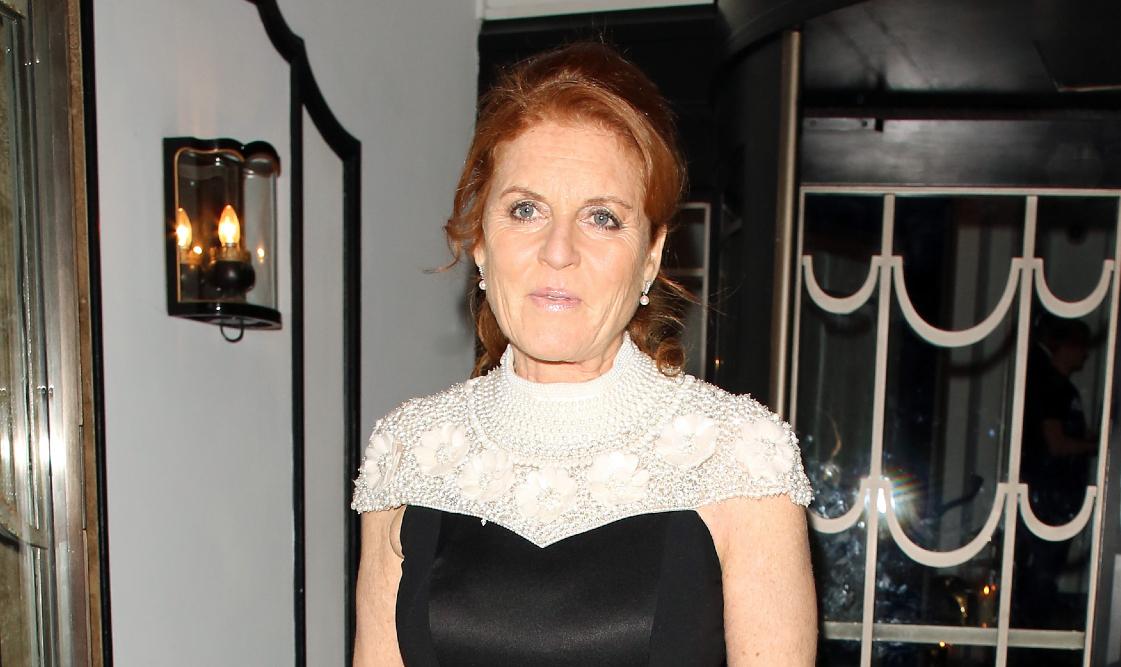 She's so excited! Sarah Ferguson, who is the mother of Princess Eugenie and Princess Beatrice, couldn't help but gush over her new role while starring in a recent YouTube video.
Article continues below advertisement
"Hello! Magic dust is in the air," the Duchess of York, 61, said in her "Story Time with Fergie & Friends" segment, which she started during COVID-19. "Very exciting times — and I'm a granny!"
Before Ferguson started reading a book called Baby on the Way, she said: "I put my granny hat on and my reading granny glasses on, I've found them at last."
Princess Eugenie, 30, and Brooksbank welcomed baby No. 1 into their lives on February 9, however, the couple has yet to announce the moniker of the baby boy.
But earlier this week on February 16, fans thought Ferguson might have hinted at her grandson's name.
Ferguson uploaded a video of herself flipping a pancake in honor of Shrove Tuesday, and in the clip, she had several books she wrote placed around her, including Holly, Little Red and Budgie.
Article continues below advertisement
There was one book that stuck out to fans, though — Arthur Fantastic, which is one of the names Eugenie and Brooksbank were potentially considering to name their tot.
One person asked, "Is this a sneak peek that her new grand's name is Arthur?" while another added, "Please tell me HRH Princess Eugenie & Jack's baby is named Arthur."
Article continues below advertisement
Some others think the pair could name their tot after Eugenie's grandfather, Prince Philip.
"As we eagerly await the name of Princess Eugenie and Jack Brooksbank's firstborn son to be revealed, there have been some changes in the betting market in the past day," Betfair spokesperson Sam Rosbottom revealed. "Philip is still seeing a lot of love and has got even shorter at 10/3, with royal fans anticipating him being named after his great-grandfather."
Article continues below advertisement
As for when Eugenie and Brooksbank will reveal the moniker, Finding Freedom co-author Omid Scobie said the public may have to hang tight a little longer. "It's not unusual for us to have to wait for a while. I'll never forget that we had to wait days for Prince George's name to be announced," he said.
He added, "In that case, he was the future king, and the Queen had to know the name first. But in this it's kind of unclear whether the name will be shared publicly anytime soon. It is a royal tradition. On one hand, there is a desire to inform all the families and friends before the public declaration is made. But also I think it's about perhaps the couple just wanting a bit of private time to get to know their baby before what will be an onslaught of traditional announcements in a way that royals do best."