Sarah Ferguson, Princess Beatrice & Princess Eugenie Likely To Be Subpoenaed In Prince Andrew's Sexual Assault Case, Source Claims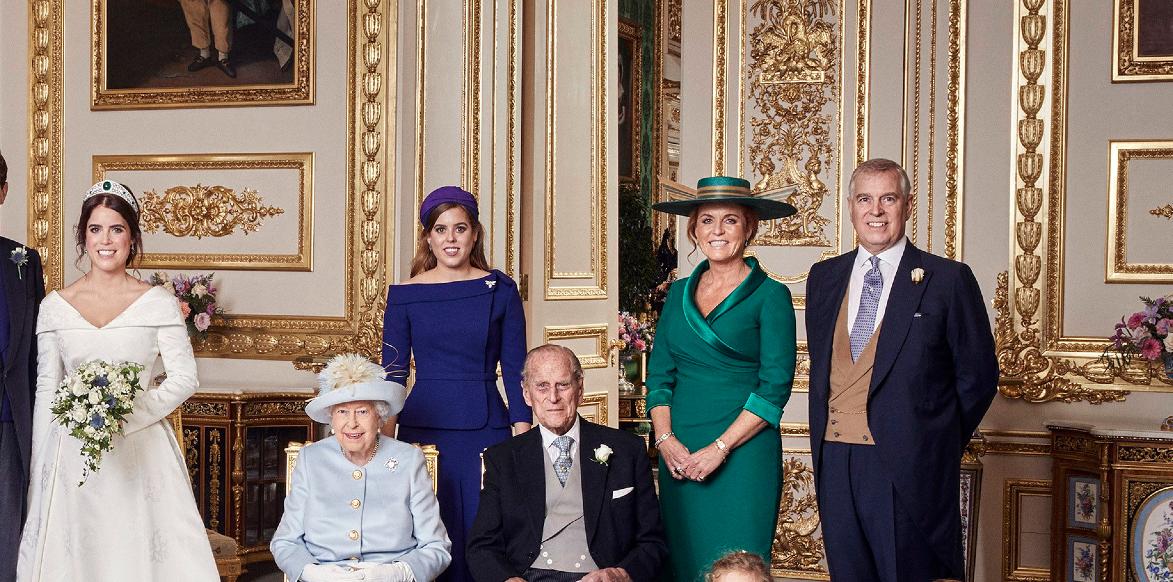 It looks like Prince Andrew's family may be summoned to court, Knewz reported on Tuesday, November 2.
According to the outlet, three family members "could substantiate Andrew's alibi of where he was on the night of March 10, 2001," an insider claimed.
Article continues below advertisement
"The Duchess of York would know if she was away on the night of March 10, she will know if she spoke to Andrew, she will know if Beatrice had a party at a Pizza Express," a source connected to the case told the outlet. "There is light she can shed on this case, and lawyers for [Virginia Roberts] will compel her via court and the law to do so."
The insider added, "Princess Beatrice and possibly her sister, Eugenie, will be able to confirm or deny she attended a pizza party — and whether or not her father attended, and then took her home. It is pretty black or white."
Article continues below advertisement
A few months ago, Roberts claimed that Andrew allegedly raped her when she was 17 years old. However, the royal has denied any wrongdoing and said he took Beatrice to a gathering.
"I was with the children and I'd taken Beatrice to a Pizza Express in Woking for a party at I suppose four or five in the afternoon … and then because the duchess [Sarah Ferguson] was away, we have a simple rule in the family that when one is away the other is there," he said.
Article continues below advertisement
Last week, Andrew's lawyers filed documents, which stated the allegations against him are false.
"She [Virginia] has initiated this baseless lawsuit against Prince Andrew to achieve another payday at his expense," the motion said. "Without diminishing the harm suffered as a result of Epstein's alleged misconduct, Prince Andrew never sexually abused or assaulted Roberts. He unequivocally denies Roberts' false allegations against him."
The dad-of-two's lawyer, Andrew Brettler, added, "Accusing a member of the world's best known royal family of serious misconduct has helped Roberts create a media frenzy online and in the traditional press. It is unfortunate, but undeniable, that sensationalism and innuendo have prevailed over the truth."
Article continues below advertisement
"Think about this scenario … the court has already told Andrew he must submit to questions from opposing counsel no later than July 14 next year," the source said. "Roberts' counsel will want to have deposed Sarah Ferguson, the Duchess of York along with Andrew's daughters, Princesses Beatrice and Eugenie, before then. This all set against a backdrop of a national celebration for Her Majesty The Queen, who will become the first British Monarch to celebrate a Platinum Jubilee, seventy years of service, which is set to take place in June."
The insider continued, "The Duke's legal issues, unless dropped or settled, will be the blackest of black eyes for The Monarchy and will ruin the Platinum Jubilee."