Prince Andrew Won't Attend Queen's Platinum Jubilee Next Year: 'The Plan Is For Him To Be Invisible During Celebrations,' Insider Says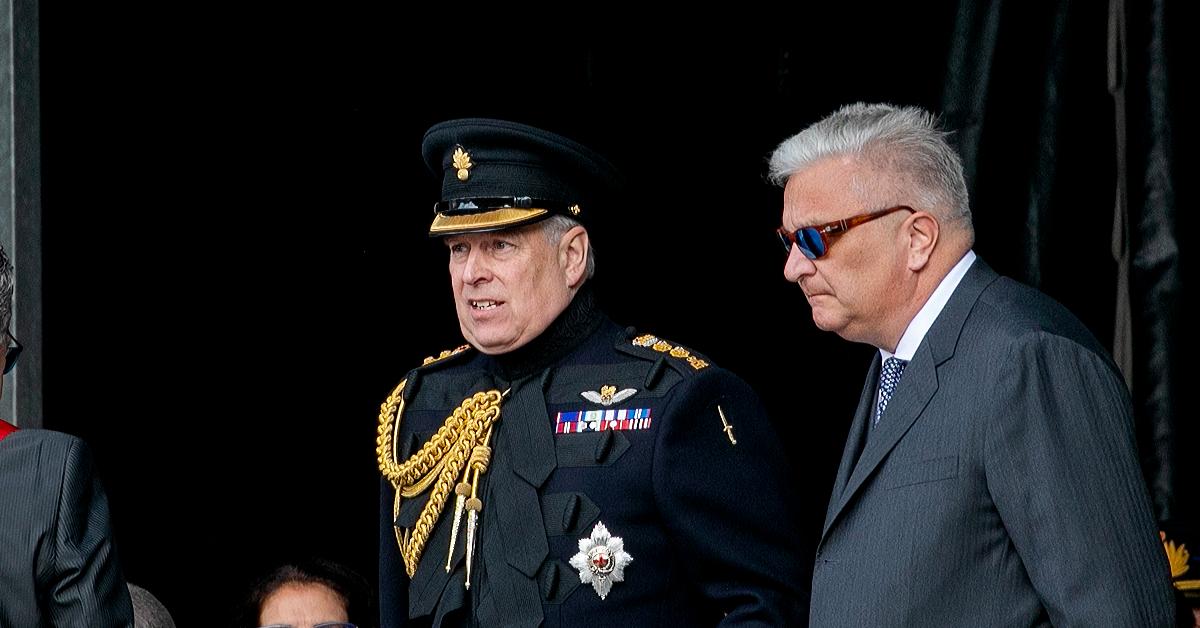 Article continues below advertisement
"The plan is for him to be invisible during celebrations," a source said, per The Sun, adding that the Duke of York won't appear on the balcony alongside the Queen and senior royals.
Even though the move might be harsh, royal expert Nigel Cawthorne believes it's the right thing to do.
"It is very sensible otherwise the attention would all be on Andrew," he said. "It is an embarrassing situation for the Queen especially as she is stumping up for his defense. He just has to keep his head down."
Article continues below advertisement
According to the court document, which was dated on October 25, Judge Lewis A. Kaplan said Andrew must submit all evidence by July 14.
Article continues below advertisement
In the documents, which were obtained by The Royal Observer, Roberts claims that the royal "sexually abused Plaintiff in Epstein's New York mansion in this District."
Article continues below advertisement
"On another occasion, Prince Andrew sexually abused Plaintiff on [Jeffrey] Epstein's private island in the U.S. Virgin Islands, Little St. James," the documents state. "During each of the aforementioned incidents, Plaintiff was compelled by express or implied threats by Epstein, Maxwell, and/or Prince Andrew to engage in sexual acts with Prince Andrew, and feared death or physical injury to herself or another and other repercussions for disobeying Epstein, Maxwell, and Prince Andrew due to their powerful connections, wealth, and authority."
Meanwhile, Andrew stepped down from his royal duties in 2019 and denied that he had anything to do with Roberts.
Article continues below advertisement
"It didn't happen. I can absolutely categorically tell you it never happened," he said. "I have no recollection of ever meeting this lady, none whatsoever."
"I was with the children and I'd taken Beatrice to a Pizza Express in Woking for a party at I suppose four or five in the afternoon. And then because the duchess [Sarah Ferguson] was away, we have a simple rule in the family that when one is away the other is there," he added.