Prince Andrew Was 'Not Allowed To Dine' With Prince Charles At Lavish Banquet, Source Claims: 'It Is Quite A Fall From Grace'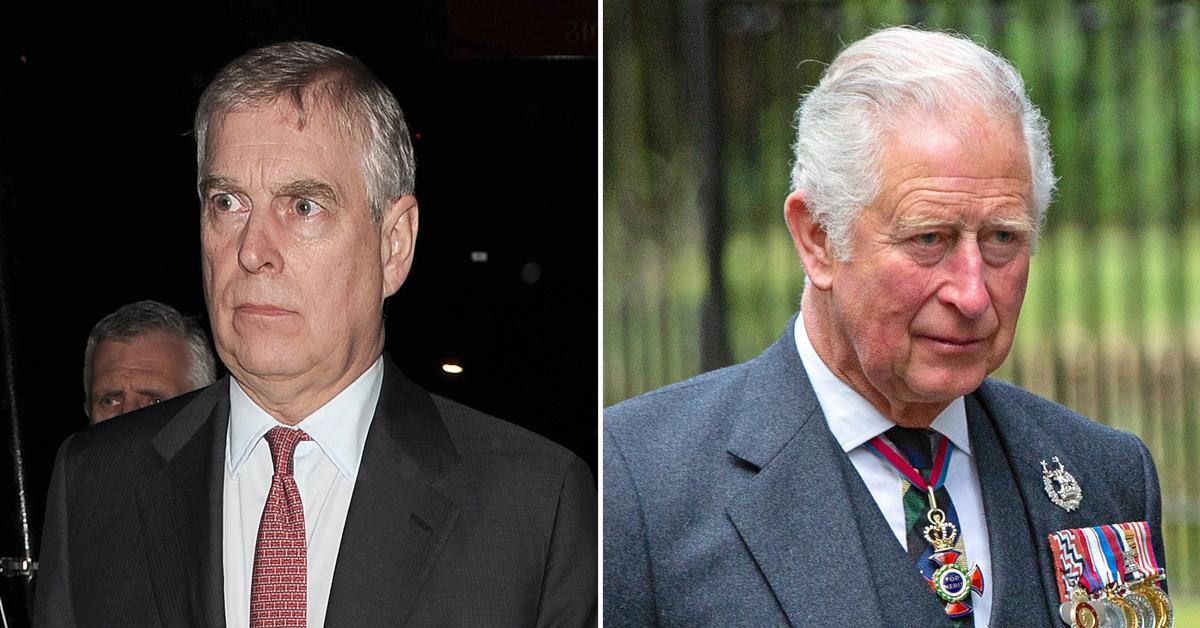 Since Prince Andrew keeps making headlines for the wrong reasons, he apparently was shunned from a royal banquet with army colonels, according to multiple reports.
Article continues below advertisement
Andrew couldn't represent the Grenadier Guards and was asked to leave before the dinner began.
"He sat at the back of the room and was not allowed to dine with his brother," a source claimed, The Mirror reported. "It is quite a fall from grace."
A Clarence House spokesman said, "The Grenadier Guards were represented by the Regional Lieutenant-Colonel, who is Lieutenant-General Roland Walker."
Article continues below advertisement
A few months ago, Virginia Roberts sued Prince Andrew for alleging raping her when she was 17 years old.
Article continues below advertisement
In the documents, which were obtained by The Royal Observer, Roberts claims that the royal "sexually abused Plaintiff in Epstein's New York mansion in this District."
"On another occasion, Prince Andrew sexually abused Plaintiff on Epstein's private island in the U.S. Virgin Islands, Little St. James," the documents state. "During each of the aforementioned incidents, Plaintiff was compelled by express or implied threats by Epstein, Maxwell, and/or Prince Andrew to engage in sexual acts with Prince Andrew, and feared death or physical injury to herself or another and other repercussions for disobeying Epstein, Maxwell, and Prince Andrew due to their powerful connections, wealth, and authority."
Article continues below advertisement
However, on October 11, London's police force said Andrew's "review has concluded and we are taking no further action."
Article continues below advertisement
"We also reviewed information passed to us by a media organization in June 2021. This review is complete and no further action will be taken," the Metropolitan Police said, referring to a Channel 4 News report which claimed "more than half a dozen claims that young women and girls are alleged to have been targeted, trafficked, groomed, or abused in the UK for more than a decade by [Jeffrey] Epstein and British socialite Ghislaine Maxwell."
Andrew has denied any wrongdoing this whole time.