Prince Andrew's Lawsuit Is 'Kind Of Tarnishing The Queen's Good Name,' Royal Family 'Divided' About How The Duke Has Been Handling Scandal, Expert Says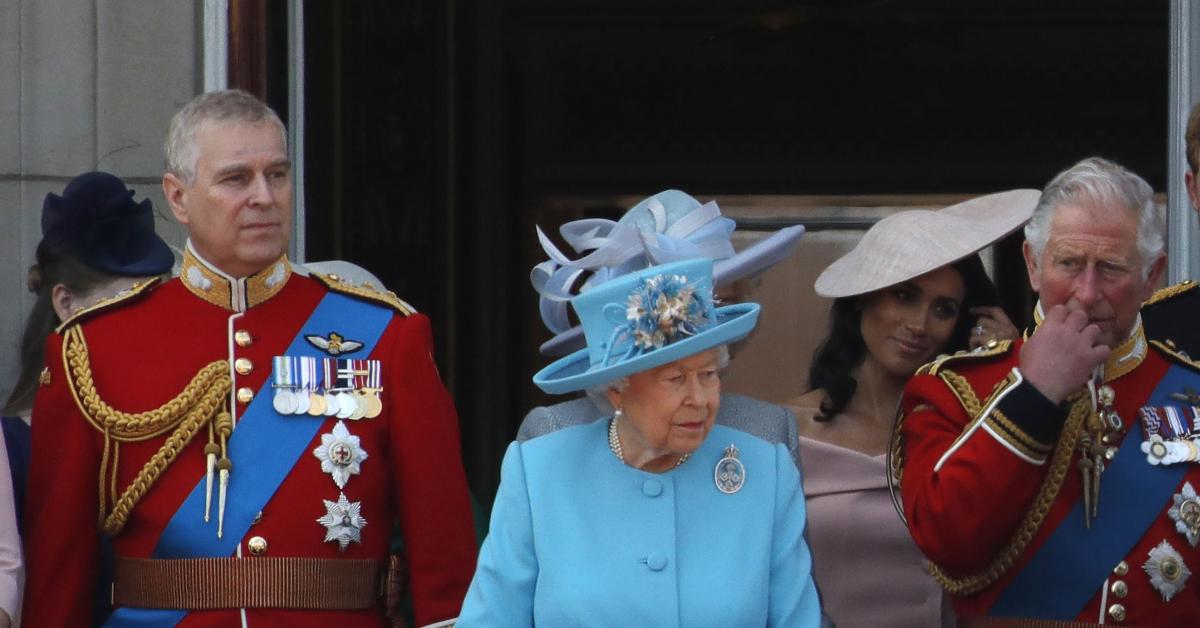 Even though Prince Andrew's lawsuit is at a standstill — a U.S. judge ruled on October 25 that he must be questioned under oath by Virginia Roberts' lawyers by mid-July 2022 — it seems like the allegations against him will forever be ingrained in his family's minds.
Article continues below advertisement
"I just thought it was quite interesting because the family are quite divided on this issue about Andrew, and quite divided about how he's dealing with it," royal expert Russell Myers noted. "Certainly my understanding was other senior members of the Royal Family were really pressing — privately — on Andrew to get his business in order."
Article continues below advertisement
He continued, "They weren't necessarily going to step in. But it was certainly the thinking that all these headlines were really detracting from the business of the monarchy and kind of tarnishing the Queen's good name. Obviously he's not [been found] guilty of any crimes, but the way he was dealing with it was up for debate. So, I think it will be welcomed in all quarters if things are moving together as one and he is seen to be sorting that business out."
A few months ago, Roberts claimed that Andrew raped her when she was 17 years old.
Article continues below advertisement
In the documents, which were obtained by The Royal Observer, Roberts claims that the royal "sexually abused Plaintiff in Epstein's New York mansion in this District."
"On another occasion, Prince Andrew sexually abused Plaintiff on [Jeffrey] Epstein's private island in the U.S. Virgin Islands, Little St. James," the documents state. "During each of the aforementioned incidents, Plaintiff was compelled by express or implied threats by Epstein, Maxwell, and/or Prince Andrew to engage in sexual acts with Prince Andrew, and feared death or physical injury to herself or another and other repercussions for disobeying Epstein, Maxwell, and Prince Andrew due to their powerful connections, wealth, and authority."
Article continues below advertisement
However, the royal has denied any wrongdoing.
Recently, London's Police force announced they were "no longer taking further action" against him.
The force "continues to liaise with other law enforcement agencies who lead the investigation into matters related to Jeffrey Epstein," the statement noted.