Sarah Ferguson Fiercely Defends Ex-Husband Prince Andrew Amid Sexual Assault Allegations: 'Such A Kind, Great Man'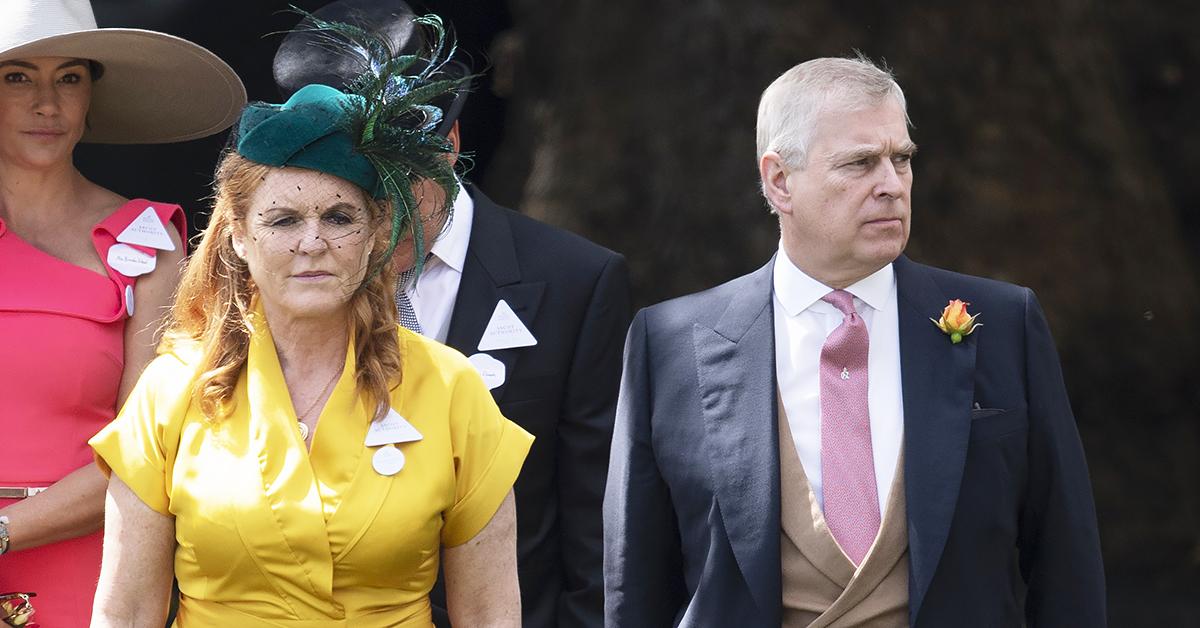 Article continues below advertisement
"He is such a kind, great man, he is a brilliant father and now a fantastic grandfather," she said on the Italian talk show Porta a Porta. "I feel very strongly that in this day and age that we must stand by our hearts, what we think is right with integrity and honor and loyalty."
The red-headed beauty — who shares Princess Beatrice and Princess Eugenie with the royal — also recalled how happy she was when she met Andrew.
Article continues below advertisement
"July 3, 1986, when I married the best man in the world," she said of the best years of her life. "I was the luckiest girl in the world. It was truly a fairytale because I was marrying a prince. First of all, I was marrying a man, then I was marrying a naval officer, and then I was marrying a prince. He was very good looking, a handsome prince from all the fairytales, he even had the sword."
Article continues below advertisement
This is hardly the first time Ferguson has defended Andrew. In July — before Virginia Roberts sued Andrew for allegedly raping her when she was 17 years old — she said, "Whatever challenges he has, I will stand firm to the co-parenters that we are together ... I believe that he's a kind, good man, and he's been a fabulous father to the girls."
These days, Andrew has been laying low and staying out of the spotlight ever since the allegations came to light.
Article continues below advertisement
Prince Andrew's trial will take place sometime between September and December 2022. Andrew has denied any wrongdoing, explaining that he took daughter Princess Beatrice to a party at Pizza Express.
"I was with the children and I'd taken Beatrice to a Pizza Express in Woking for a party at I suppose four or five in the afternoon … and then because the duchess [Sarah Ferguson] was away, we have a simple rule in the family that when one is away the other is there," he said.
But Ferguson, Beatrice and Eugenie may have to be subpoenaed in the future. "The Duchess of York would know if she was away on the night of March 10, she will know if she spoke to Andrew, she will know if Beatrice had a party at a Pizza Express," a source told Knewz. "There is light she can shed on this case, and lawyers for Roberts will compel her via court and the law to do so."