Sarah Ferguson Says It's 'A Joy To See Prince Andrew Really Shine As A Grandfather,' Declares He's 'A Very Gentle Man'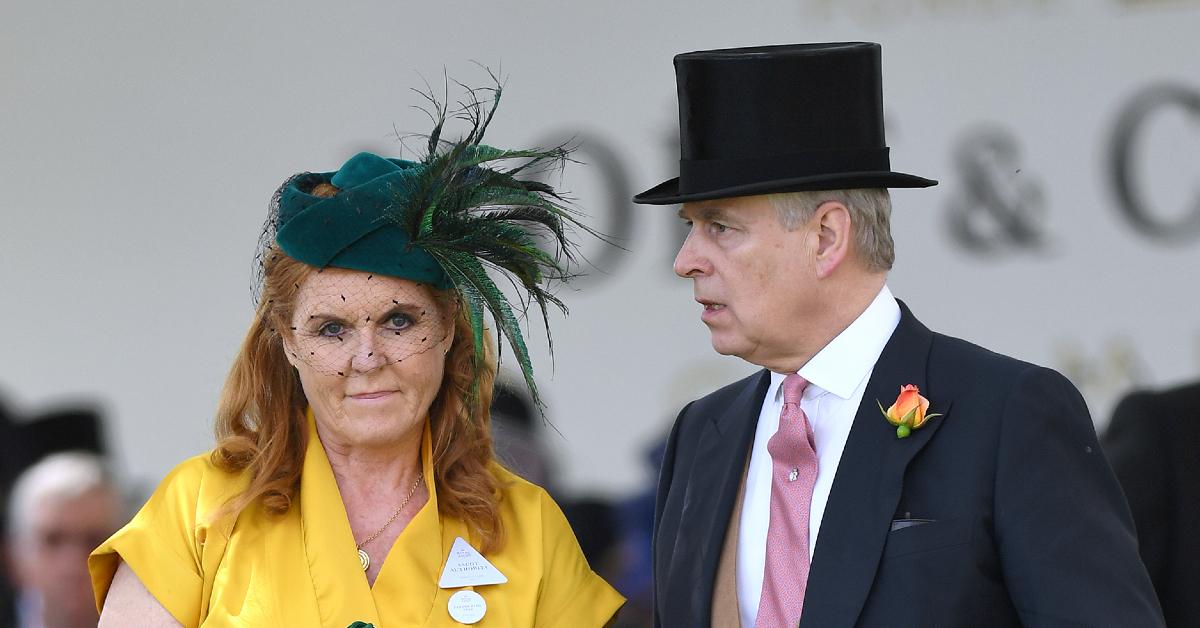 Though Prince Andrew was friendly with late pedophile Jeffrey Epstein, Sarah Ferguson still thinks highly of her ex. So much so, the Duchess of York even gushed about how Andrew has been amazing around Princess Eugenie's son, August, who was born in February.
Article continues below advertisement
"The pandemic has been extraordinary for everybody, it's been so challenging. But I think Prince Andrew is such a good man, he's a thoroughly good man, he's a very gentle man, he's a really good father," she said on ITV's Lorraine on Tuesday, August 3. "We did co-parent very well, hence the reason why the girls are very solid and [have their] feet on the ground. But now, as a grandfather, he's really good. He can go for hours talking about football and all those sorts of things. And I'm like, 'OK, off you go.'"
Article continues below advertisement
"It's a joy to see him really shine as a grandfather. I think it's very important, family unity — communicate, compromise, compassion. Those are the three Cs that are essential … Life is about yourself and being able to have team spirit. Say what you feel — communicate, compromise and then compassion, let's go forward," she added.
Even though Princess Beatrice — who is also expecting her first child with husband Edoardo Mapelli Mozzi — isn't due for a bit, Ferguson has been soaking up time with August.
Article continues below advertisement
"Well, baby August is phenomenal. He's a very strong little chap. August thinks I'm hysterical. And it's so funny when I look at him because I make him laugh, and he goes all shy and flirts with me. Just shows you: boys. Boys!" she previously shared.
She continued, "You know, he's just so, so cool but really, I'm very proud of Eugenie – and Jack [Brooksbank] because they're very good parents and, as any new young parents out there know, it's very challenging, isn't it? And they worry so much about the night duty and getting it right, and are they good enough? And are they getting it right? And Eugenie is really a great mother so I'm very proud of her."