Sarah Ferguson Believes Princess Diana 'Would Be Very Proud' Of Both Of Her 'Exceptional' Sons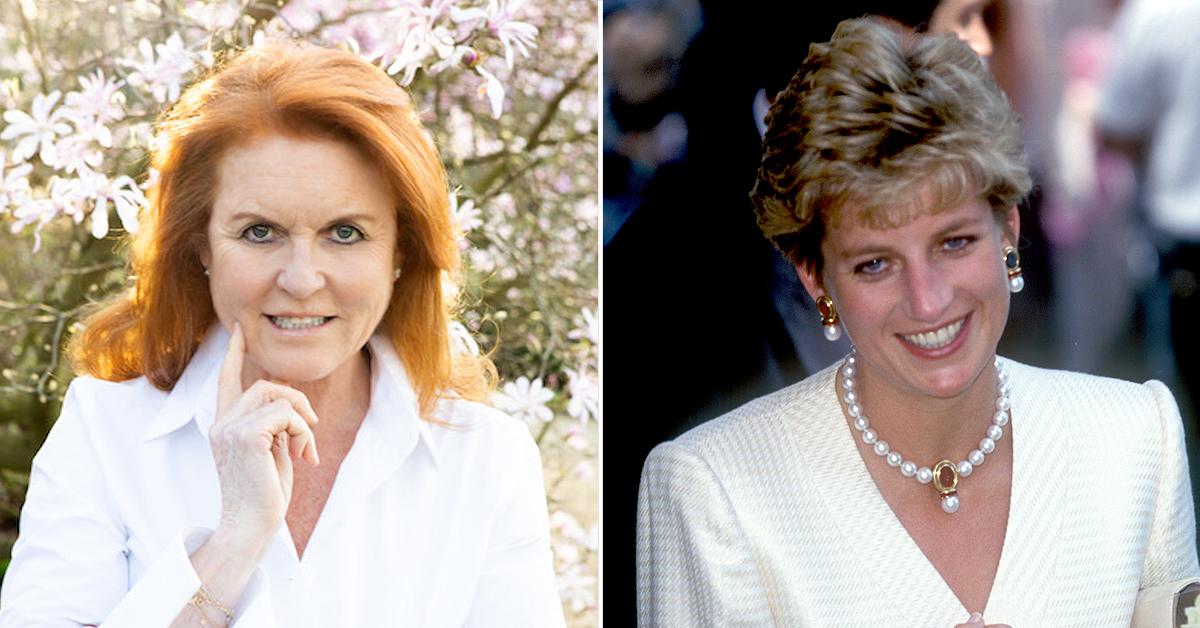 Despite all of the drama, Sarah Ferguson thinks Princess Diana would have supported both Prince William and Prince Harry no matter what.
Article continues below advertisement
The Duchess of York appeared on the August 10 episode of the The Kyle & Jackie O Show when she touched on her late friend.
"What I think that she would have been is very proud of her boys standing firm and tall, and they're very like her, and she would have been very proud," she noted.
Article continues below advertisement
The mom-of-two continued to praise the late Princess of Wales during her discussion.
"Diana would be very proud of her sons," she insisted. "I think they're exceptional, exceptional boys with exceptional wives and fabulous children. I think she would be going, 'Yes!'"
Article continues below advertisement
Ferguson added that Diana would have been an amazing grandparent to her five grandkids.
"Oh my goodness, can you imagine the grandmother races that we would have together? The parties!" she gushed. "I would bounce her off the bouncy castle, that's for sure."
Article continues below advertisement
"We promised each other we would always be together — there was never any daylight between us," she shared with PEOPLE. "But everybody wanted [to see a feud] because we were so strong together. People want to break something so strong."
"Diana and I both had our own mental health issues, and she and I used to talk. She said, 'Fergie, remember one thing: When you're at the top of the pedestal, it's so easy to fall off. And you're at the bottom. You just climb up,'" the royal recalled. "We were positioned as saint and sinner. And the most important thing was to remain robust together, and we did, no matter what anyone wrote."