Princess Diana 'Would Have Understood' Prince Harry & Meghan Markle's Decision To Leave Royal Family, Says Late Princess' Wedding Photographer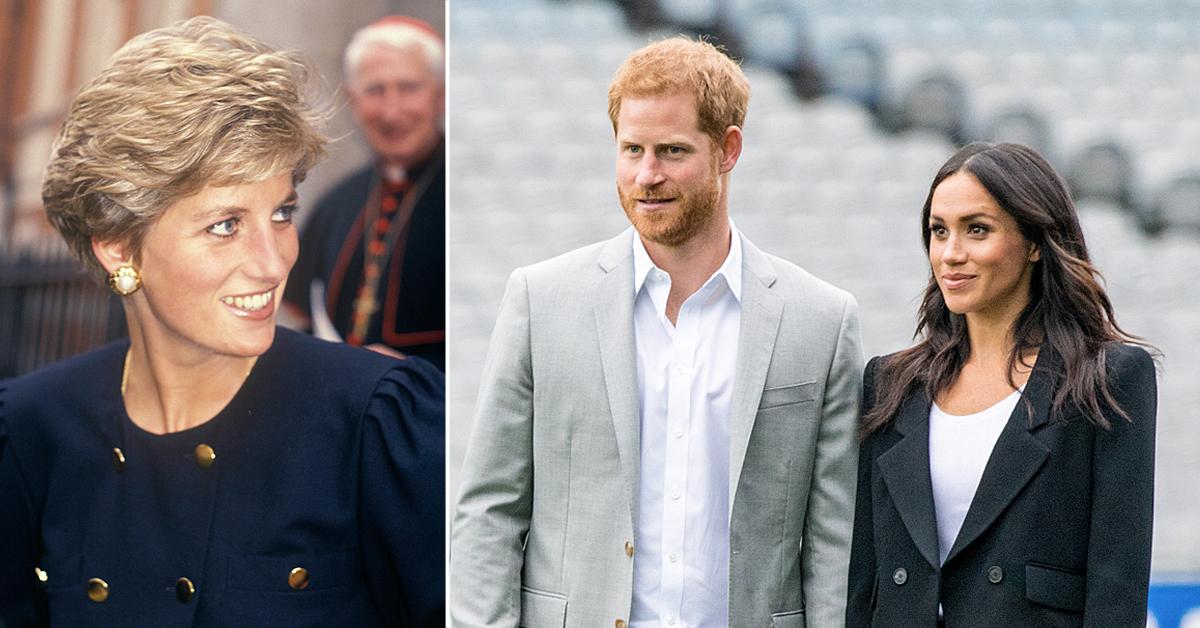 Though Princess Diana isn't around to witness the royal family's drama over the past few years, her wedding photographer Kent Gavin believes the late mom-of-two would have supported Prince Harry and Meghan Markle's decision to leave royal life behind.
Article continues below advertisement
"I think she would sympathize with what Meghan was going through — just not to the extent that we found out in the Oprah [Winfrey] interview with the bullying and the taking away of [Markle's] passport," Gavin explained. "I did say at the time of their wedding I didn't think their marriage would last three years. Thankfully, they've chosen a way of getting out of that. And I think Diana would have understood that."
Article continues below advertisement
While speaking with the publication, the photog also reminisced on covering Diana and Prince Charles' nuptials in 1981 — but unfortunately, he remembers the day having a gray cloud hanging over it.
"There are so many things I wish I had known then that I know now," he confessed. "What I remember on the day was the sadness on Diana's face when I first saw her walking down the aisle with her veil on and the difference from when she walked back with Charles and how happy and smiling she was."