Princess Diana 'Would Be Very Proud Of Her Sons & Obsessed With Her Grandchildren' If She Were Alive, Sarah Ferguson Reveals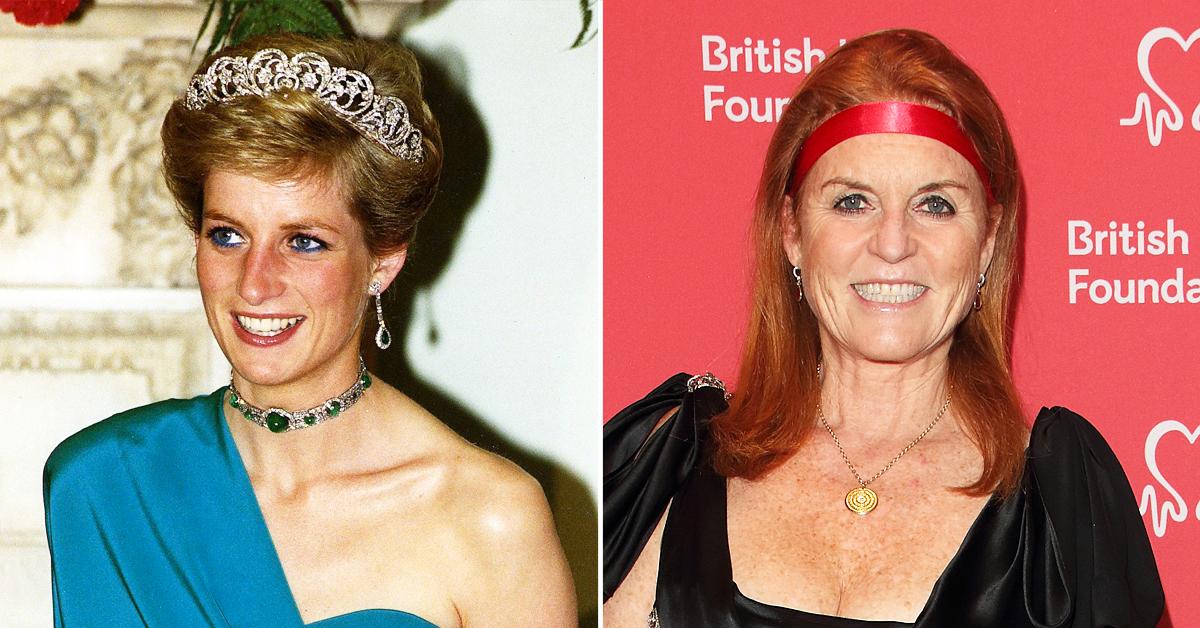 If Princess Diana were still alive today, Sarah "Fergie" Ferguson believes that the mom-of-two would be spending lots of time with her sons, Prince William and Prince Harry, their partners and tots — and savoring every moment.
Article continues below advertisement
"She would be very proud of her sons and their wives," the 61-year-old told PEOPLE. "And she would be just like me, obsessed with her grandchildren. Because that's what she loved."
The late princess — who died in a car accident in 1997 — "adored" Ferguson's girls, Princess Beatrice and Princess Eugenie. "She adored the boys," she added. "This would be her heaven. Her heaven."
Article continues below advertisement
"If she were sitting with me right now, I know she would say, 'I am so proud of both of my boys and the wonderful wives they have chosen,'" she said, referring to Kate Middleton and Meghan Markle. "Because each has got her own voice."
Article continues below advertisement
The Duchess of York met Diana when they were teenagers, and from there, their bond became unbreakable. "We were best friends from when she was 14 and I was 15," she said. "She taught me so much of public life. She was so brave. We used to have the most incredible time together."
After Diana passed away, rumors swirled that Ferguson and the late royal were not on good terms prior to her death. However, Ferguson cleared the air once and for all.
Article continues below advertisement
"We promised each other we would always be together — there was never any daylight between us. But everybody wanted that, because we were so strong together. People want to break something so strong," she admitted.
Article continues below advertisement
On July 1, Harry, 36, and William, 39 — who have not been on the best terms lately — reunited to unveil the new statue of Diana, which is displayed at the Sunken Gardens at Kensington Palace.
"Today, on what would have been our Mother's 60th birthday, we remember her love, strength and character – qualities that made her a force for good around the world, changing countless lives for the better," William and Harry said in a joint statement. "Every day, we wish she were still with us, and our hope is that this statue will be seen forever as a symbol of her life and her legacy."
"If she were looking down, she would be smiling and so delighted to have brought her sons closer together again," Debbie Frank, Diana's former astrologer, told PEOPLE of the brothers' day together.