'She Knew Things Weren't Quite Right': Princess Diana Was 'Uneasy' About Camilla Attending Her Wedding To Prince Charles, Expert Claims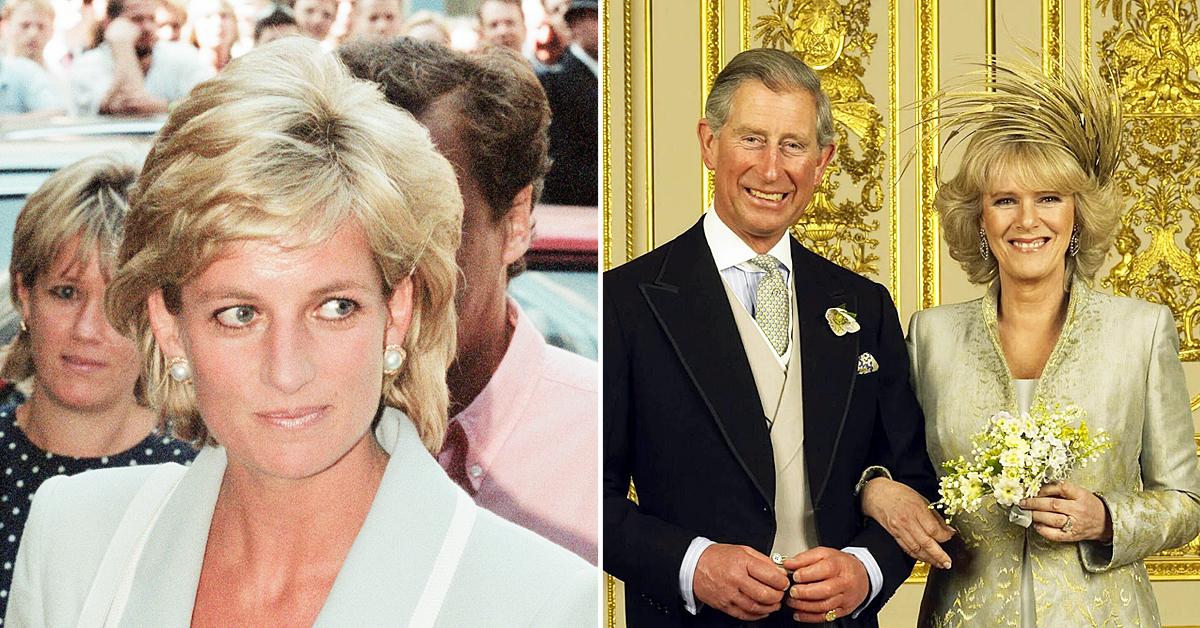 Though it was supposed to be one of the best days of her life, Princess Diana was focused on one thing on her wedding day to Prince Charles — why was Camilla Parker Bowles there?
Article continues below advertisement
Before her nuptials, Diana was reportedly worried about her future husband's relationship with his then ex-girlfriend — and she even found a bracelet engraved with the letters "G" and "F," which stood for Gladys and Fred — the nicknames Charles and Camilla used for each other.
"Diana told me much later in one of our private conversations that she had felt like a lamb to the slaughter as she walked up the aisle, which was very sad," royal expert Jenny Bond said on the Channel 5 documentary, Charles and Camilla: King and Queen in Waiting. "I think she knew that things weren't quite right, and when she saw Camilla in the congregation, was immediately uneasy about it."
Article continues below advertisement
Andrew Morton also mentioned this event in his book Diana: Her True Story.
Article continues below advertisement
Years later, Diana spoke to journalist Martin Bashir about her husband's affair. "There were three of us in this marriage, so it was a bit crowded," she admitted.
For her part, the mom-of-two spoke about her affair with James Hewitt. "Yes, I adored him. Yes, I was in love with him. But I was very let down," she said.
Diana and Charles split in 1992 and later finalized their divorce in 1996. In 1995, Camilla divorced Andrew Parker Bowles, and in 2005, she and Charles tied the knot.
Article continues below advertisement
It's no surprise that Diana and Charles called it quits, as the latter only had eyes for Camilla.
Article continues below advertisement
"The astonishing thing was that they were so incompatible, just so incompatible," Diana's former vocal coach Stewart Pearce — who wrote Diana: The Voice of Change, which was released on June 15 — exclusively told The Royal Observer. "Was she in love with Charles? Absolutely. Was he in love with her? No. I mean, completely incompatible."
"So, the machinery of royalty led him to choose the virgin aristocratic bride, which he did. But then, Diana was so different from anything that Charles had ever experienced before – her emotional vulnerability, the absolute belief in emotional transparency, this was something that he found really irksome, because at that time he was so emotionally withdrawn," he continued. "He was trying to find a way of really living the fullness of his own capacity within the construct of being the heir to the British throne."