Samantha Markle Predicts Meghan Markle & Prince Harry Will 'Divorce Unless They Get Extensive Counseling'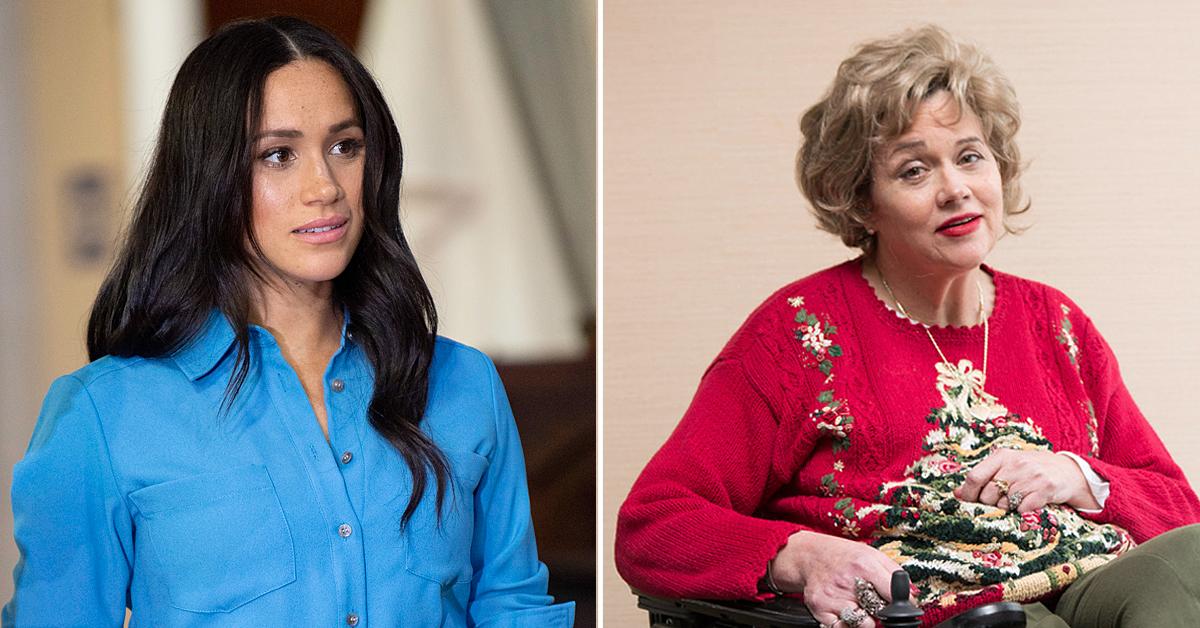 Meghan Markle's estranged sister, Samantha, predicts that the former actress and husband Prince Harry will one day call it quits.
"I see it ending in divorce unless they get extensive counseling and can agree to work on being honest, to work on apologies to everyone that they've damaged in the course of this bull-in-a-china-shop, two-year spiel," she stated.
Article continues below advertisement
"Nothing about any of this has been honest and the damage to the Royals has been massive, especially now," she continued. "Maybe he's already questioning it. He has to be if he has a functioning frontal lobe, come on! He's not 12. He was in the military, he's got to have a sense of, 'oh my god, everything you said to me has been a lie.'"
"What man would be happy or comfortable with that? The minute, I believe, he begins dissenting or pulling back from her I think it can get nasty, unless he has a really good lawyer, they have really good counselors," added Samantha. "I don't know what it's going to take."
Article continues below advertisement
When asked about ever mending their relationship, Samantha stated that Meghan "would have to apologize. A public apology, god, I know would be like getting blood from a rock, but she did a lot of public damage with her dishonesty and her manipulation, domination and control."
"I really feel like this thing was so orchestrated that she needs to unravel the damage. She did a lot of damage to a man who gave her an incredible life. So hurtful, so wrong. She would need to make the first mood and you know, parents are always unconditionally loving, but my god she really hurt him.
Samantha talked to TMZ.