Rebel Wilson Slams Meghan Markle For Not Being 'Naturally Warm' When They First Met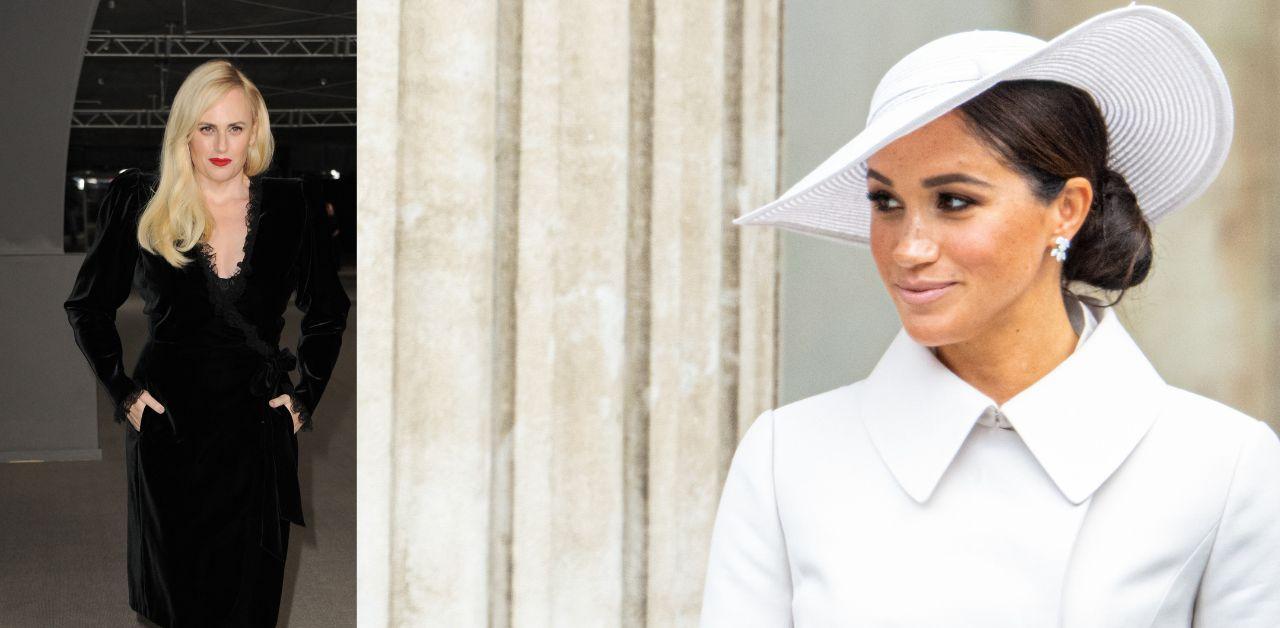 Rebel Wilson recently shocked fans with her seemingly awkward run-in with Meghan Markle. The comedian made an appearance during the Thursday, March 2, episode of Watch What Happens Live with Andy Cohen, and she couldn't resist discussing the Sussexes.
Article continues below advertisement
The Senior Year star was quick to rave to Cohen about her meeting with Markle's husband, Prince Harry. "We went up to Santa Barbara, met Harry, he could not have been nicer," she said.
Although Wilson's account depicted Harry as "lovely," she didn't have the same impression of his spouse. "But then, Meghan was not as cool," the Pitch Perfect alum confessed. "Meghan wasn't as naturally warm but then, maybe, my mum, being Australian, asked her all of these slightly rude questions, like, 'Where are your kids?' and things like that."
"I was like, 'Mum, don't ask her that,'" Wilson added.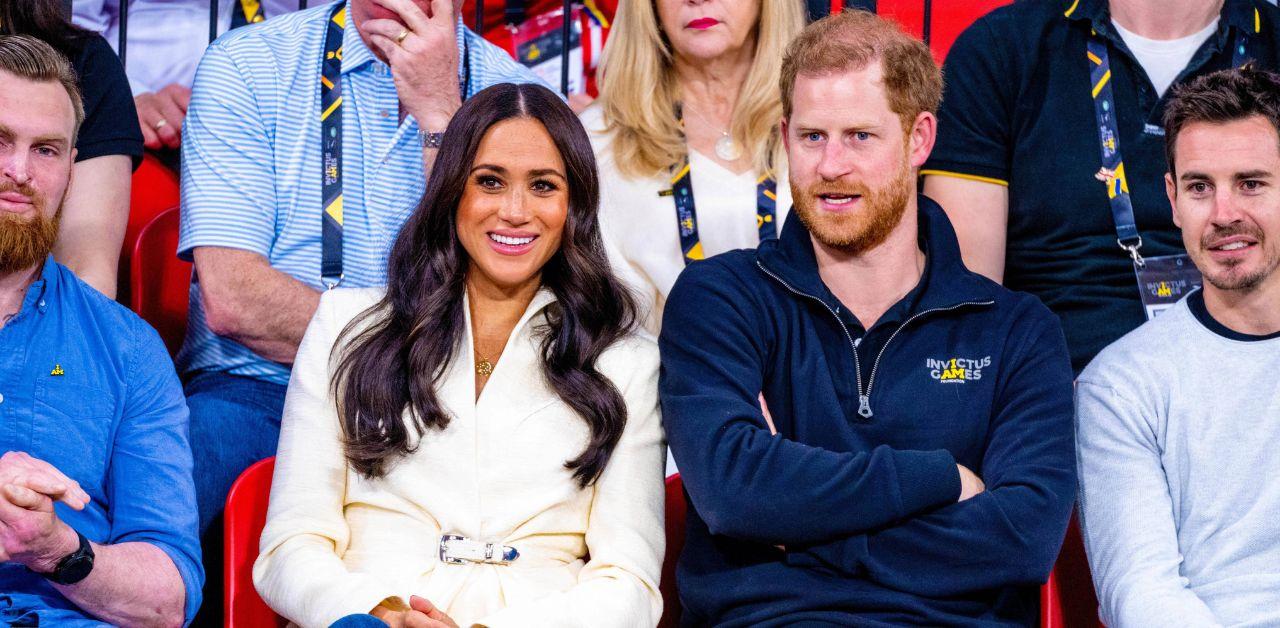 Article continues below advertisement
Despite the two actresses not making an instant conncection, Cohen had a reasonable explanation for the Duchess of Sussex's lack of liveliness.
"Maybe that's why [Meghan] was a little standoff-ish," Cohen shared.
"Maybe that's why she was like, 'Who are these annoying convicts from Australia?'" Wilson jokingly replied.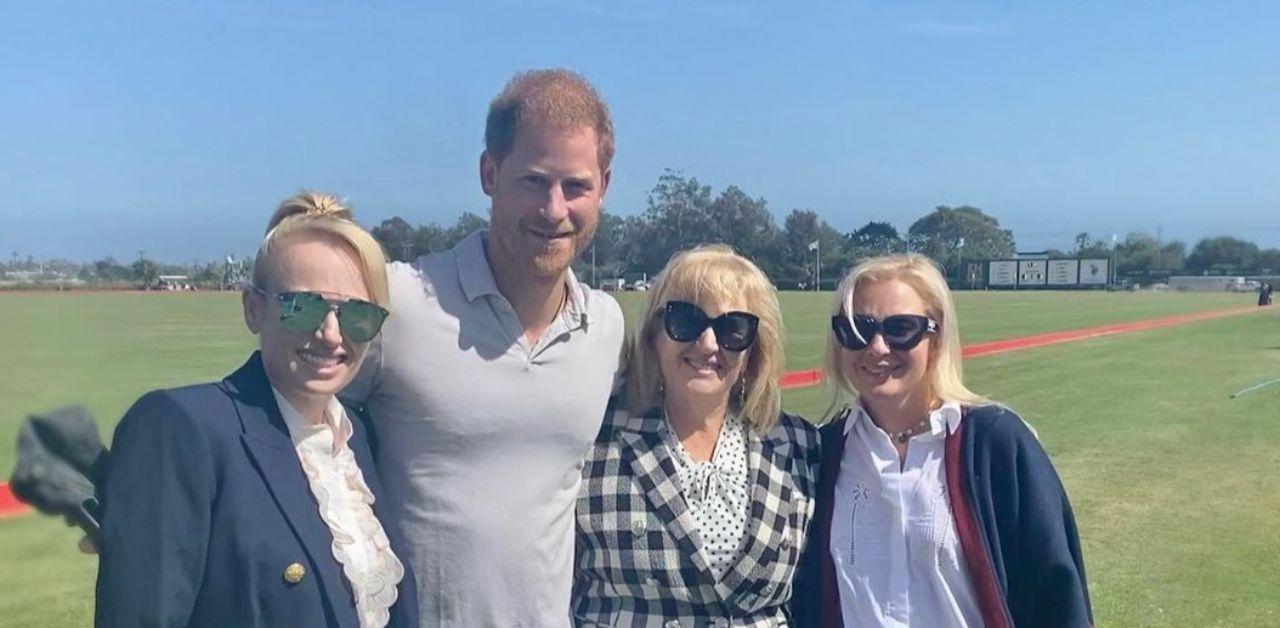 Article continues below advertisement
Wilson isn't the only celebrity to have an interesting story about meeting Markle. Cohen admittedly forgot his first encounter with the Northwestern alum while she was still starring on Suits.
The Real Housewives producer guest starred on the Tuesday, November 29, episode of Markle's "Archetypes" podcast. After he told her it was "nice to meet" her, the royal responded: "It's good to see you. I've met you before, [but] you'll never remember it."
Article continues below advertisement
"I was so eager to be on your show, because I was such a 'Housewives' fan at the time, and I just couldn't get booked, Andy," the mom-of-two expressed.
Even though Cohen couldn't recall interacting with Markle before she became a royal, he regretted not casting her sooner. "The biggest blunder in the 13 years of the show," the Bravo star confessed during his "Archetypes" appearance.
The host then admitted that Meghan is just like everyone else, despite marrying a prince.
"I understand why she would want to throw that in my face, basically," the 54-year-old said on the Wednesday, November 30, episode of his SiriusXM show Andy Cohen Live. "I understand, you know, you never forget how you were treated. You're still the same person – she's still Meghan Markle."