Queen Victoria Cheated Too — With Faithful Servant John Brown!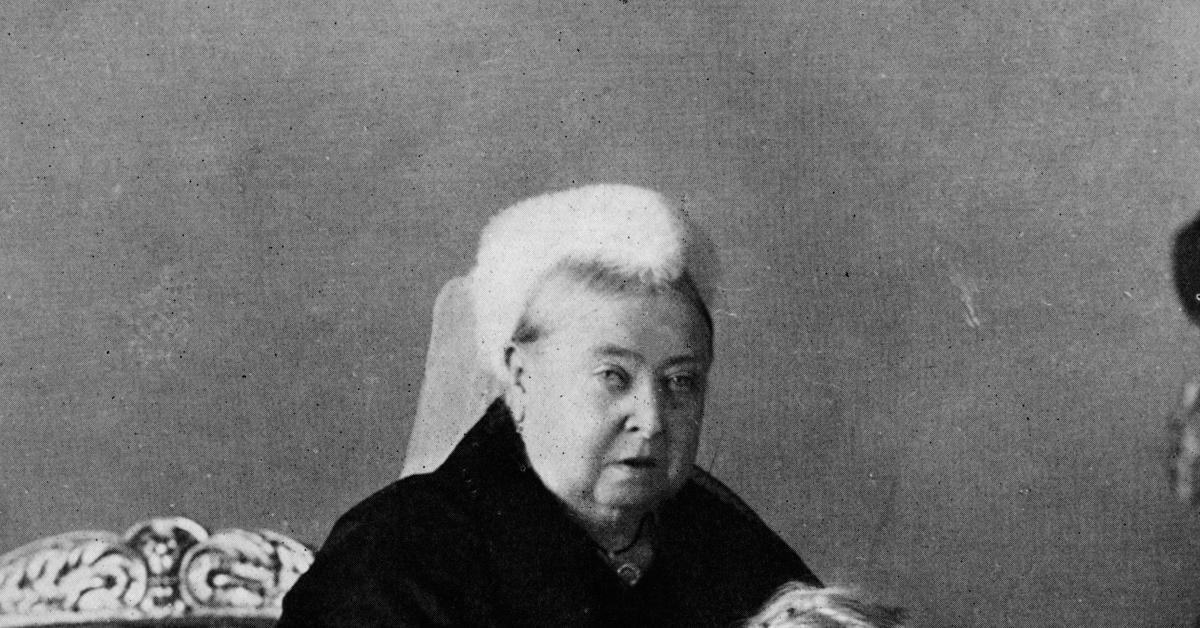 Queen Victoria ignited a shocking Palace sex scandal by shacking up with a mere commoner — hard-drinking, foul-mouthed Scottish hunter John Brown.
Article continues below advertisement
Palace minions snickered behind the "stuffy" monarch's back, calling her Mrs. Brown — as rumors spread that the illicit lovers may have even been married in a secret ceremony and had a child together!
The surprising affair was made into the 1997 movie Mrs. Brown, starring Billy Connolly and Judi Dench, who won an Oscar nomination for her portrayal of Victoria.
Article continues below advertisement
It's believed the Queen's cherished hubby, Prince Albert, introduced Victoria to Brown, his favorite hunting guide at their Scottish castle, Balmoral.
After Albert died of typhoid fever when she was just 41, Brown joined her at Windsor Castle as her personal servant, to the surprise of many close to the Queen.
"He was rough, foul-mouthed and frequently drunk," said historian Tristram Hunt. "But she seemed enchanted by him. There is some sense that Victoria saw in Brown her beloved Albert reborn. It's strange, given his earthy manner compared to Albert's intellect and sophistication."
Article continues below advertisement
Brown was given 24-hour access to Victoria, who did nothing to quell titillating talk about their passionate trysts. Her daughters joked about Brown being "mama's lover," while cruder gossips referred to the coarse Scotsman as "the Queen's stallion."
Lord Stanley, the Queen's Governor General of Canada, was so worried over increasing talk about the relationship that he fretted: "The affair had become a joke throughout Windsor where Her Majesty is talked of as 'Mrs. Brown' and if this keeps up, it will grow into scandal."
Article continues below advertisement
The 19th century pamphlet writer Alexander Robertson claimed Brown impregnated the Queen, who is said to have fled to Switzerland in 1868 to give birth to their love child.
The very idea that the black-clad woman who famously said: "We are not amused" — and looked like she meant it — was at all sensual seems impossible to imagine.
But it turns out she was extremely passionate about men and sex.
Victoria was head-over-heels for Albert, her German cousin, from the moment she laid eyes on him — and proposed to him after just four days.
After their wedding night, she wrote to Prime Minister Lord Melbourne: "It was a gratifying and bewildering experience. I never, never spent such an evening."
Article continues below advertisement
Said Hunt: "She enjoyed the physical side of the relationship, but rarely the consequences. At one point, she had nine children under 15 and deeply resented the physical and emotional repercussions of child-bearing."
When Albert died in 1861, she set her sights on his rough-hewn huntsman, Brown.
Article continues below advertisement
Evidence that they did indeed wed emerged in 2003 when the diaries of former British government minister Lewis Harcourt were published.
He claimed that the Rev. Norman Macleod, the Queen's chaplain, made a deathbed confession to his sister that he had married for the couple — but regretted doing it for the rest of his life.
Harcourt reasoned in his diary entry on February 17, 1885: "Miss Macleod could have no object in inventing such a story, so that one is almost inclined to believe it, improbable and disgraceful as it sounds."