Joan Collins Says Prince Andrew Came To A Small Dinner Party In The '80s 'With A Very Pretty Girl & Was Very Nice'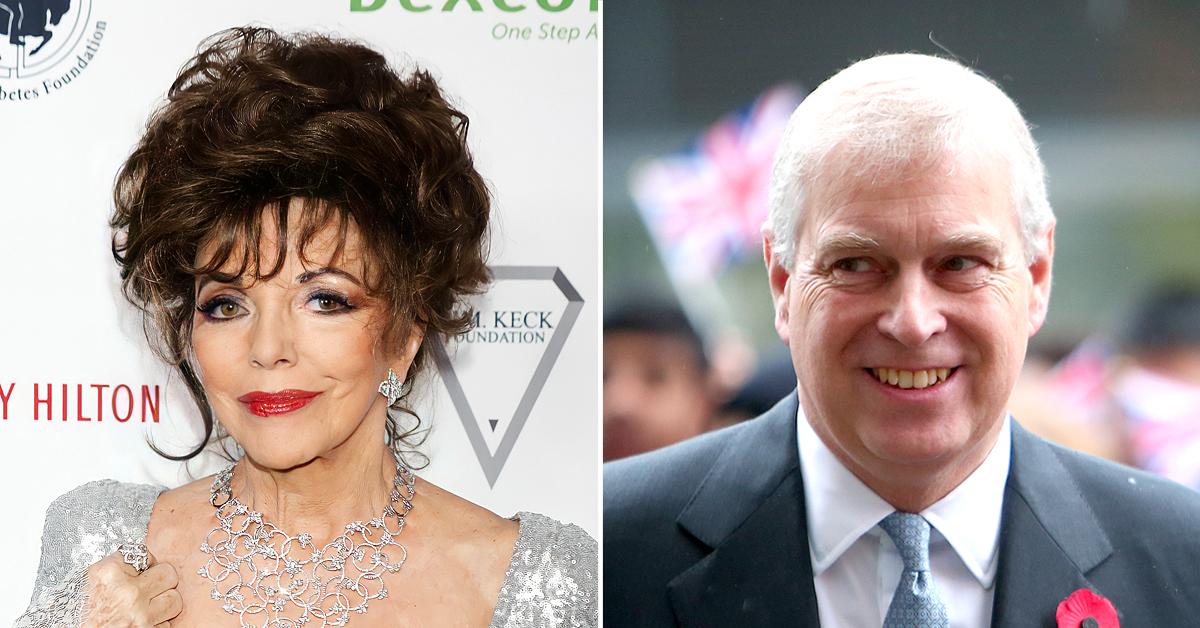 Before Prince Andrew was embroiled in a sexual assault scandal, he was mingling with the Hollywood elite. Recently, Joan Collins spoke about her interactions with the royal and revealed she had a positive experience with him.
Article continues below advertisement
"I've met him a few times. He was with Sarah [Ferguson]. They came to dinner at my flat a few times in the '80s," the actress shared. "And he came to this small dinner party that Adrian Gill [the writer A.A. Gill] had, and he came with a very pretty girl — he was very nice."
Article continues below advertisement
"We played a game, he was jolly and self deprecating," she continued. "We played this game, 'What Have You Never Done,' and I can't remember what I said, but he said, 'I've never been in the supermarket.'"
Andrew has been laying low ever since Virginia Roberts sued him for allegedly raping her when she was 17 years old.
Article continues below advertisement
In the documents, which were obtained by The Royal Observer, Roberts claims that the royal "sexually abused Plaintiff in Epstein's New York mansion in this District."
"On another occasion, Prince Andrew sexually abused Plaintiff on [Jeffrey] Epstein's private island in the U.S. Virgin Islands, Little St. James," the documents state. "During each of the aforementioned incidents, Plaintiff was compelled by express or implied threats by Epstein, Maxwell, and/or Prince Andrew to engage in sexual acts with Prince Andrew, and feared death or physical injury to herself or another and other repercussions for disobeying Epstein, Maxwell, and Prince Andrew due to their powerful connections, wealth, and authority."
Article continues below advertisement
Earlier this week, London's Police force announced they were "no longer taking further action" against him.
The force "continues to liaise with other law enforcement agencies who lead the investigation into matters related to Jeffrey Epstein," the statement noted.