Queen Elizabeth 'Won't Overrule' Prince Charles' Plan To Keep Prince Andrew Sidelined From Royal Duties, Expert Claims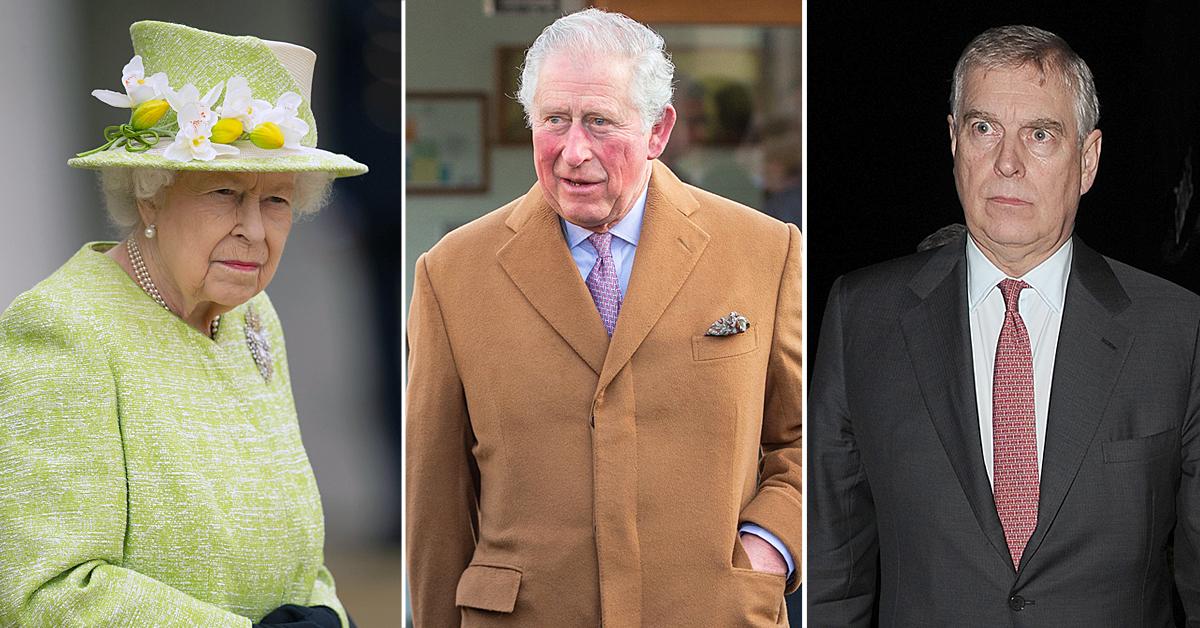 Now that Prince Andrew has found himself embroiled in a sexual assault scandal, Queen Elizabeth is finally putting her foot down.
Article continues below advertisement
The 95-year-old supposedly told Andrew "he couldn't" continue with his royal duties — something Prince Charles is all for.
"I think that she won't overrule what Charles says. The rest of the royals won't want him to do that," biographer Angela Levin claimed on talkRADIO. "She adores Andrew and enjoys his company."
Article continues below advertisement
It seems like Prince Andrew will do everything in his power to return to royal life before the Queen's Platinum Jubilee, which will take place next year.
"He said a couple of days ago he was waiting for it to all blow over," the expert said. "It shows how naïve and arrogant he is, because it's not going to blow over. You can tell that a mile off; and that he will return to public duties before the Platinum Jubilee next year. It's come back that no one thinks that's going to happen at all. I think the Queen is very susceptible not to micromanage and to bring people in."
Article continues below advertisement
For now, Andrew has stayed out of the spotlight, as he has been hiding out at the Queen's Balmoral estate. "He seems to be determined to stay out of sight and makes it impossible for anyone to serve papers," an insider said.
Article continues below advertisement
In the documents, which were obtained by The Royal Observer, Roberts claims that the royal "sexually abused Plaintiff in [Jeffrey] Epstein's New York mansion in this District."
"On another occasion, Prince Andrew sexually abused Plaintiff on Epstein's private island in the U.S. Virgin Islands, Little St. James," the documents state. "During each of the aforementioned incidents, Plaintiff was compelled by express or implied threats by Epstein, [Ghislaine] Maxwell, and/or Prince Andrew to engage in sexual acts with Prince Andrew, and feared death or physical injury to herself or another and other repercussions for disobeying Epstein, Maxwell, and Prince Andrew due to their powerful connections, wealth, and authority."
For his part, Andrew has denied any wrongdoing.