Break Out The Balloons! Queen Elizabeth Makes Social Media Post In Honor Of Prince George's 8th Birthday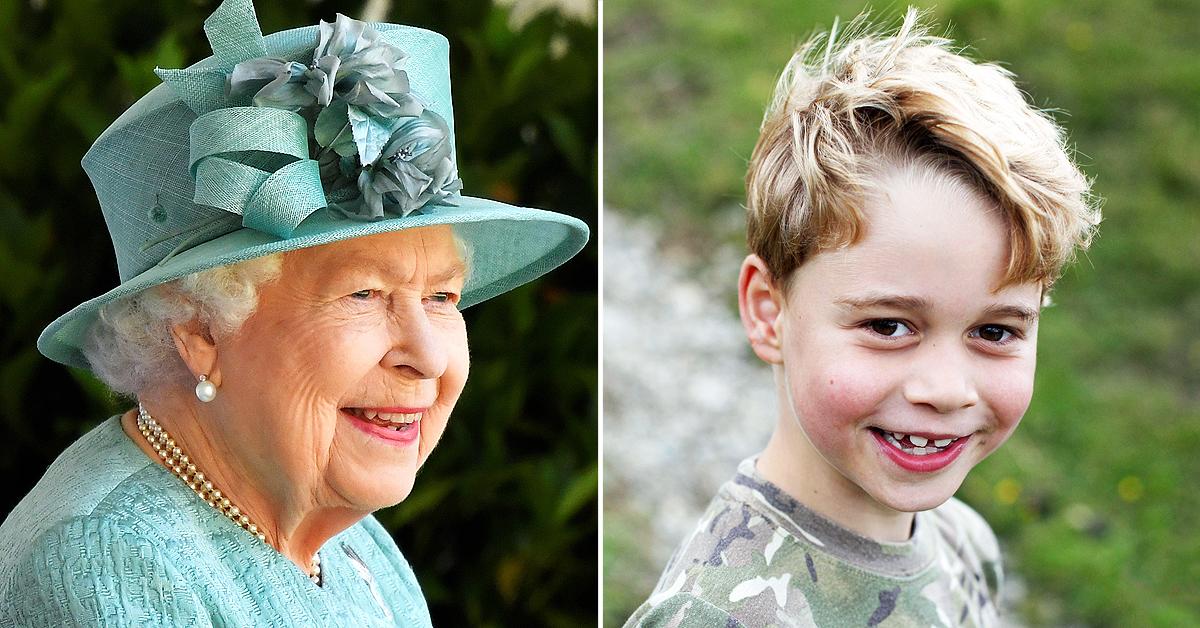 Let the celebrations begin! Queen Elizabeth marked Prince George's 8th birthday on July 22 with a special shout-out on social media.
Article continues below advertisement
The royal family's Instagram account shared a photo of George on their Story, adding animated balloons and writing, "Wishing Prince George a very happy birthday today!"
The picture was the same one Prince William and Kate Middleton posted the night prior, which was taken by the mom-of-three herself. In the sweet snap, George flashes a smile, and according to the Daily Mail, he's wearing a John Lewis short-sleeved shirt that retails for £10 (about $14 USD).
Article continues below advertisement
Article continues below advertisement
Sharing a birthday photo taken by Kate has been a tradition for years, but some thought they may skip this year's tribute after some of the public teased the tot for his appearance at the Euro Cup finals.
When he attended the June 24 and July 11 matches, George wanted to dress like his dad, so he put on a suit and tie, which didn't sit well with some.
Article continues below advertisement
"He has been very popular, but I think they are going to try and keep him out of the limelight a little bit," he explained. "They are very conscious of that."
Normally, the 8-year-old is only seen at public events if it's an official royal outing, but expert Duncan Larcombe claimed he convinced his parents to take him to the soccer games.
"George absolutely begged to be allowed to come along," he stated. "He's becoming a pretty big character and has both of his parents eating out of the palm of his hand."