Mama Bear Alert! Kate Middleton Looks Protective Over Eldest Son Prince George As They Leave Wembley Stadium In New Clip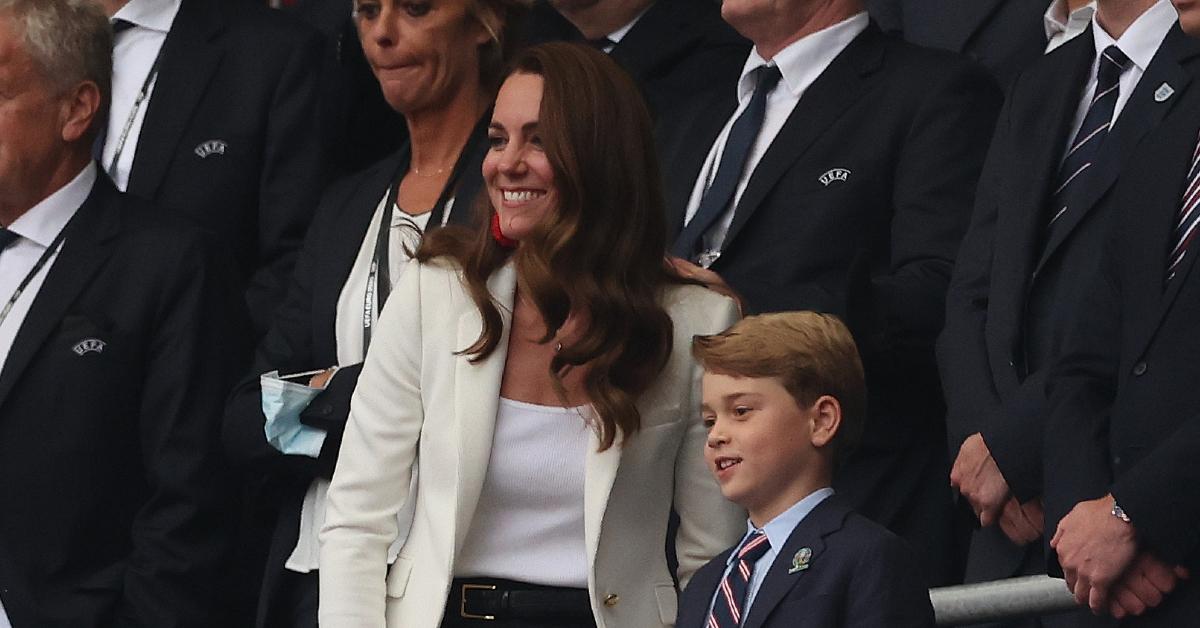 She's one fierce mama! Kate Middleton appeared to put her arm around her eldest son, Prince George, as they left Wembley Stadium on July 11.
Article continues below advertisement
In the photos posted by The Sun, the mom-of-three looked protective over her young tot, while Prince William put his arm around his wife.
Of course, fans couldn't get enough of the sweet gestures. One person wrote, "It really shows how normal and down to earth they are and how much they're protective of George," while another added, "This family is everything."
Article continues below advertisement
A third user added, "Such lovely and sweet parents."
After England lost to Italy in the Euro 2020 match, George, 7, was noticeably upset, so his father comforted him.
Article continues below advertisement
"It wasn't for the cameras, it wasn't to prove some public point, it was an instinctive reaction from a father who loves his son," royal expert Duncan Larcombe noted. "A father who is George's hero from all accounts, and was desperate to see the Wembley games by his side."
Article continues below advertisement
This was the second time George had a night out with his parents. On June 29, the trio attended another soccer match — and George dressed up in a suit and tie to match his father.
"Prince William is George's absolute hero," Larcombe said. "He thinks his dad's the most perfect person on the planet. William would never have normally taken him to the football because it was an official outing in his role as president of the FA, but George absolutely begged to be allowed to come along."
Article continues below advertisement
The expert continued, "Kate and William are at pains to never expose the children unnecessarily to the cameras but he twisted their arm eventually. That's why Kate came, so that when William had to meet all the dignitaries, George could stay with her."
Ultimately, George "idolizes" his father. "That's why we saw him looking so smart in his suit — he really wanted to dress like William," Larcombe said. "He's becoming a pretty big character and has both of his parents eating out of the palm of his hand."