Royal Family Releases New Portrait Of Prince George Ahead Of His 8th Birthday — See The Adorable Snap!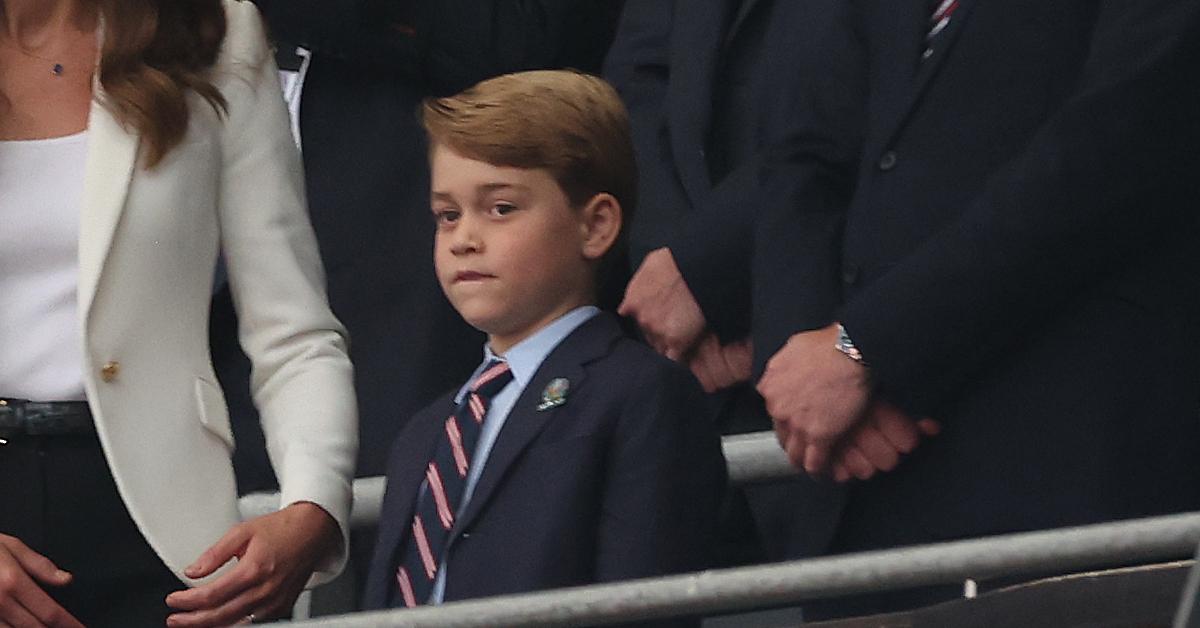 Article continues below advertisement
Just one day before Prince George's birthday, the royal family has released a new photo of the almost 8-year-old.
"Turning eight(!) tomorrow 🥳🎂," the message read alongside a snap of George wearing a striped shirt and blue shorts.
Article continues below advertisement
Article continues below advertisement
Of course, people loved seeing Prince William and Kate Middleton's eldest son. One person wrote, "He looks so much like his dad!❤️," while another added, "Looks like William so much ❤️."
A third user added, "Happy Birthday, Prince George! The world loves you! #WeLoveYouPrinceGeorge."
The young toddler made headlines when he dressed in a suit and tie at a soccer game — and looked identical to his father.
Article continues below advertisement
"Prince William is George's absolute hero," expert Duncan Larcombe told OK! magazine. "He thinks his dad's the most perfect person on the planet. William would never have normally taken him to the football because it was an official outing in his role as president of the FA, but George absolutely begged to be allowed to come along."
The expert continued, "Kate and William are at pains to never expose the children unnecessarily to the cameras but he twisted their arm eventually. That's why Kate came, so that when William had to meet all the dignitaries, George could stay with her."
Article continues below advertisement
Larcombe noted that George "idolizes" his father. "That's why we saw him looking so smart in his suit — he really wanted to dress like William," he said. "He's becoming a pretty big character and has both of his parents eating out of the palm of his hand."
However, some pointed out that George shouldn't have worn the outfit in the summer heat, so it was suggested that the family wouldn't release a new photo of him prior to his big day.
Article continues below advertisement
"With George, he got quite a lot of social media attention," royal expert Robert Jobson said. "Some were critical about him wearing a shirt and tie like his dad, which I thought was very harsh."
"He has been very popular, but I think they are going to try and keep him out of the limelight a little bit," he explained. "They are very conscious of that."