Prince Charles Takes Over Second Royal Patronage From Prince Andrew Following Jeffrey Epstein Scandal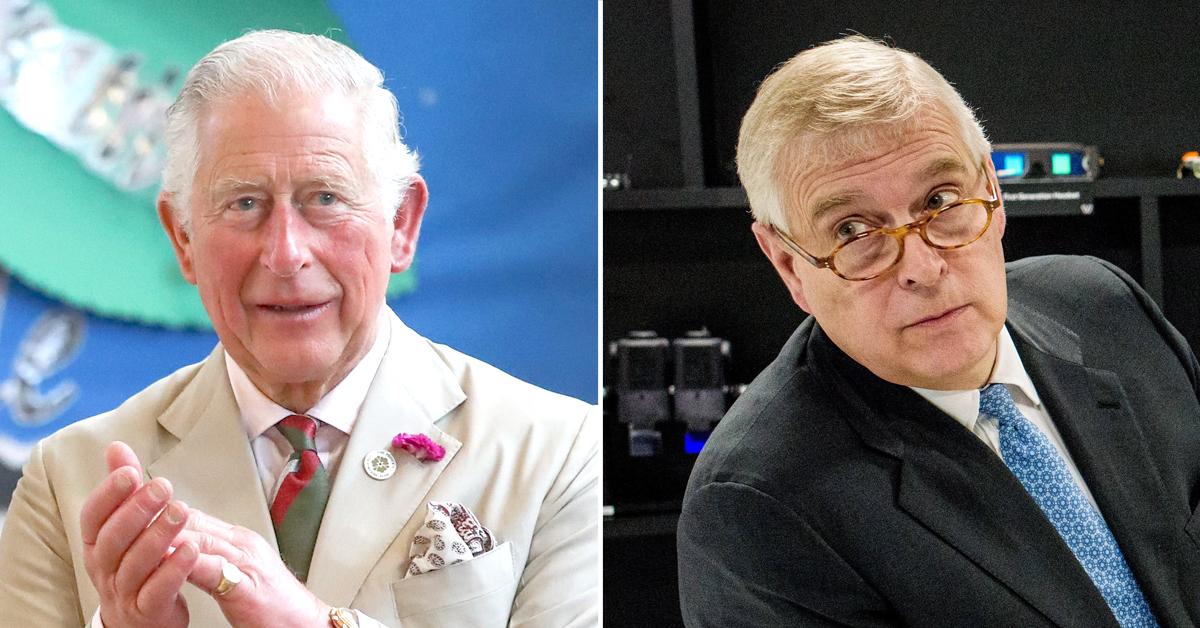 Prince Charles has taken over his second patronage from Prince Andrew, who stepped down from the royal family in 2019 after his friendship with late pedophile Jeffrey Epstein was exposed.
Article continues below advertisement
"The Royal Philharmonic Orchestra is delighted to announce that The Prince of Wales has accepted an invitation to become the Orchestra's Patron," they wrote in a statement on Tuesday, April 27. "The Prince of Wales has a life-long association with the Arts. During the pandemic His Royal Highness spoke about the importance of protecting the Arts, stressing their enormous importance to life in the UK and to the economy."
Article continues below advertisement
This is the second time Charles, 72, has gotten one of Andrew's patronages, as the former became patron of York Minister cathedral in November 2020. However, there was no official announcement, but the royal family updated their list of patronages via their website.
Article continues below advertisement
In 2019, Prince Andrew, 61, spoke to Newsnight about his friendship with Epstein and addressed allegations that he had sex with Virginia Roberts when she was 17 years old. However, Andrew denied he was ever involved with her.
Shortly after, Andrew decided to step down from his royal duties.
Article continues below advertisement
"It has become clear to me over the last few days that the circumstances relating to my former association with Jeffrey Epstein has become a major disruption to my family's work and the valuable work going on in the many organisations and charities that I am proud to support," he said in the statement.
Article continues below advertisement
Andrew said his mother "described [Philip's death] as having left a huge void in her life."
"We've lost, almost, the grandfather of the nation," Andrew said. "And I feel very sorry and supportive of my mother, who's feeling it probably more than everybody else."
Piers Morgan didn't believe Andrew was being genuine, though. "I have no wish to criticize a son's feelings on the loss of his father," he wrote in his column for the Daily Mail. "But there was something suspiciously pre-meditated and calculated about these supposedly impromptu comments. And frankly, for Andrew to try to garner the nation's sympathy, using the pandemic as a tool to do so, stank of someone trying to deflect public attention from his own shameful situation."