Queen Elizabeth 'Is Mellowing In Her Old Age' & 'Cautiously Inviting Sarah Ferguson To Some Events,' Expert Claims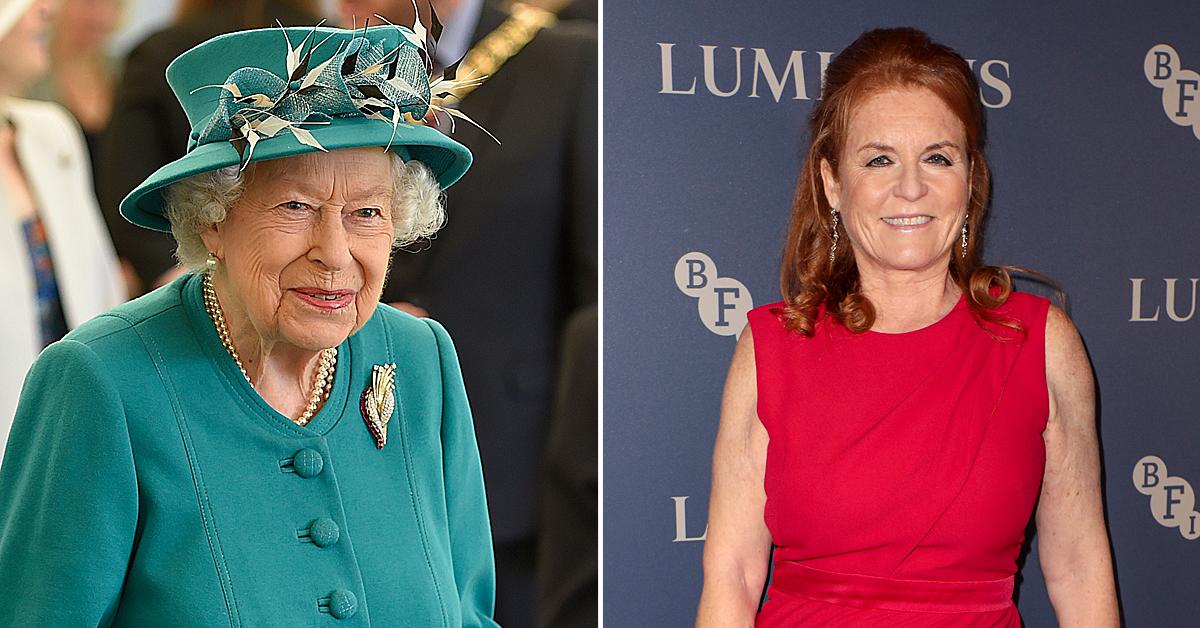 Ever since Sarah Ferguson and Prince Andrew split in 1996, the royal family has not been on the best terms with the Duchess of York, but now, it looks like things are turning around.
Article continues below advertisement
"I think the Queen is mellowing in her old age," royal author Tom Quinn said in a new Channel 5 documentary called When Fergie Met the Monarchy. "I think very tentatively the Queen is saying 'Look, we're just going to try this but if you put a foot wrong, it will all stop again.'"
Article continues below advertisement
In the television program, narrator Glynis Barber noted that the brood became more welcoming to Ferguson after Prince William's wedding, which took place in 2011. Over time, "the Queen started cautiously inviting Sarah to some events," Barber said.
"She's occasionally invited to Balmoral, she's been to Ascot," noted Quinn.
Article continues below advertisement
The reunion finally happened as Ferguson — who was invited to Meghan Markle and Prince Harry's wedding in 2018 — and Andrew were both spotted in a Range Rover on Tuesday, August 10, which was heading to Balmoral.
Article continues below advertisement
"The Queen is delighted that after all the restrictions due to COVID-19, things are getting back to normal," a source told Phil Dampier. "She has opened up the Castle and is looking forward to picnics, outdoor pursuits and all the pleasures of being in the Highlands. Of course it's very sad that this is her first year without her husband of 73 years, but she is being comforted by her family, and Prince Philip would have wanted her to get on with it."
Since leaving the royal family, Ferguson has remained on good terms with her ex and confessed that she is in a much better place.
"It's like I've gotten out of my own way," she said. "I've really become Sarah. The Duchess is there. Good old Fergie's there too. But Sarah is authentically present. I have to be aware that trying to be perfect is no longer necessary and that actually being Sarah is just enough."