Revealed: Sarah Ferguson Will Not Attend Prince Philip's Funeral But Has Been Supporting The Queen By 'Going On Short Walks Around The Garden'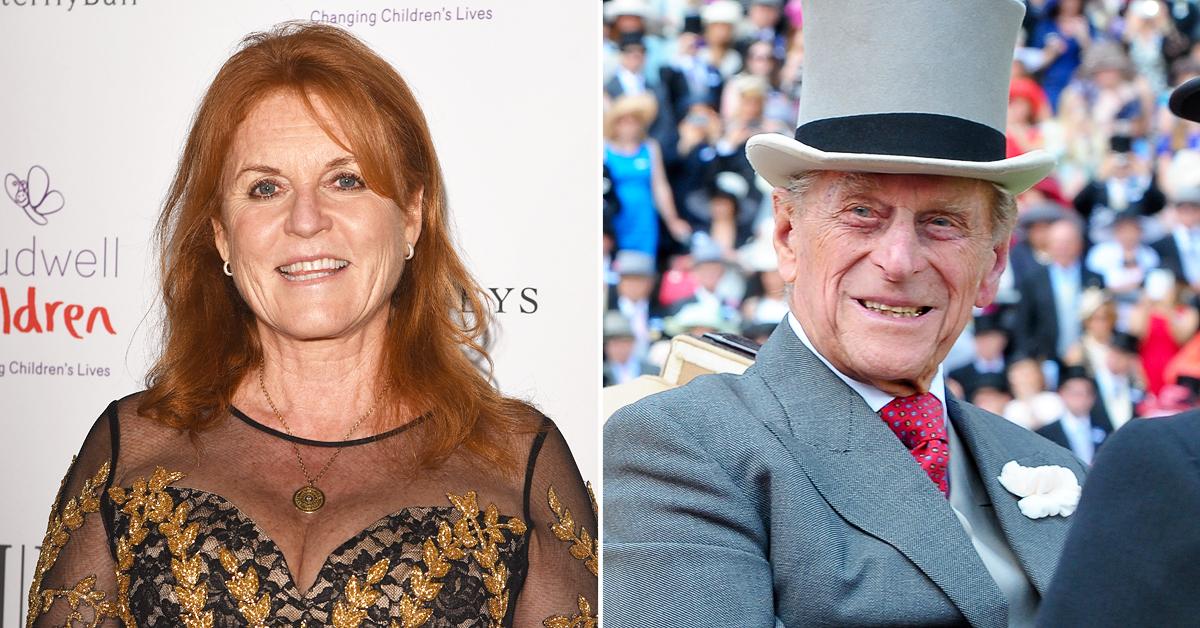 There's one person who will not attend Prince Philip's small funeral on Saturday, April 17, and it's Prince Andrew's ex-wife, Sarah Ferguson, The Sun reported.
Article continues below advertisement
Article continues below advertisement
"They have been going on short walks around the gardens with the Queen and her corgis. Sarah's very much in the fold now that the Duke of Edinburgh has gone," an insider said. "The Queen has always had a soft spot for Sarah and regards her as an excellent mother."
Ferguson, 61, was never on the list to attend the funeral in the first place, the outlet reported. There will only be 30 people in attendance due to COVID-19 restrictions.
Article continues below advertisement
The red-headed beauty and Philip — who once described the former as "odd" and "pointless" — haven't had the best relationship, as he would ask for her leave Balmoral during holidays before he arrived.
Ferguson and Andrew still live together, despite splitting up in 1996. Now, it may not be out of the question if the two reconcile — especially with the Duke out of the picture.
Article continues below advertisement
"Andrew and Sarah have always had a strange relationship," a source told royal expert Phil Dampier. "They couldn't seem to make their marriage work, but equally can't seem to live without each other. They could never have remarried while the Duke was around. And both had relationships with other people."
Article continues below advertisement
The insider added, "But they always stayed close for the sake of their daughters, Beatrice and Eugenie. Now both are married and Eugenie is a mum, they are off their hands. They have re-assessed their relationship and realised how much they mean to each other. They have supported one another through the pandemic, and like many other families, have reflected on where they have been and where they are going."
"A few years ago, I would have said it was impossible for them to marry while Philip was alive, but now it could happen," they continued. "Beatrice and Eugenie of course would be over the moon if their parents wed again."