Queen Elizabeth Bans Military Outfits For Prince Philip's Funeral, 'The Most Eloquent Solution To The Problem,' Insider Says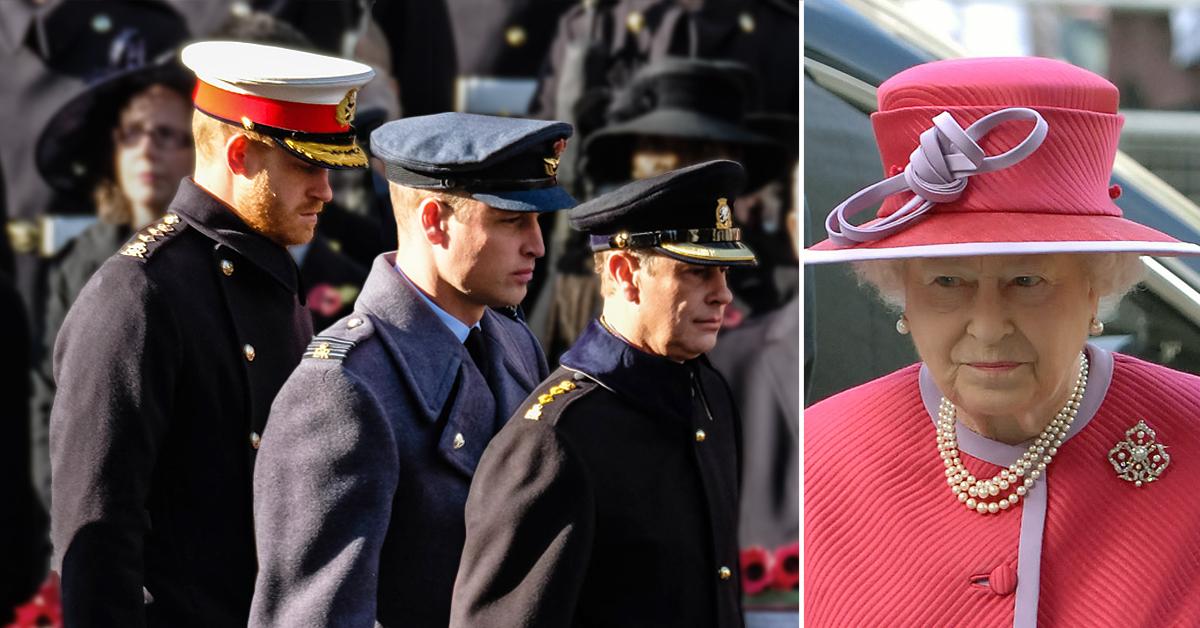 Queen Elizabeth has made up her mind about the royal family's attire when they attend Prince Philip's funeral on Saturday, April 17.
Article continues below advertisement
"The Queen has decided all male members of the family will wear suits at the funeral," a source exclusively tells The Royal Observer, adding that they will not wear military outfits, sparing Prince Harry or Prince Andrew from any embarrassment.
"It's the most eloquent solution to the problem," a military source told The Sun.
Article continues below advertisement
As The Royal Observer previously reported, Prince Andrew — who was made an honorary Vice-Admiral in the Royal Navy in 2015 — reportedly requested to wear his military outfit, even though he stepped back from royal duties in 2019 over his relationship with pedophile Jeffrey Epstein.
Article continues below advertisement
"People have opinions and there are ongoing discussions about the right course of action," a source told the Daily Mail. "The Duke of York is very keenly aware of Saturday's funeral being a moment for the Duke of Edinburgh, [Her Majesty] and the nation. He has neither wish nor intention to distract from that."
"The Duke of York will do what is appropriate to the circumstances — he remains stepped back from royal duties," the source added. "Speculation on what he may or may not wear is just that, speculation, and no matters of this nature have yet been decided upon."
Article continues below advertisement
Meanwhile, royal expert Richard Fitzwilliams said Prince William and Prince Harry, who stepped back from royal duties in 2020 and was stripped of his three military titles, would most likely wear the same suit to avoid any conflict.
Article continues below advertisement
"This is obviously very sensitive," Fitzwilliams said. "Anything that distinguished the brothers in that way, which would be so obvious for anyone watching, would probably be avoided. The whole thing we do not want is any form of rift."
He continued, "I'd suggest it would be handled in such a way as it goes totally smoothly without a hitch, and there are no issues. My opinion is that they would do everything possible to make sure that the spotlight on this very, very important day is where it should be, and that's on truly remarkable achievements of someone with superhuman energy who did so much for Queen and country."