Royal Author Reveals Why Prince Harry & Meghan Markle May Have Avoided Discussing Prince Andrew's Scandal During Tell-All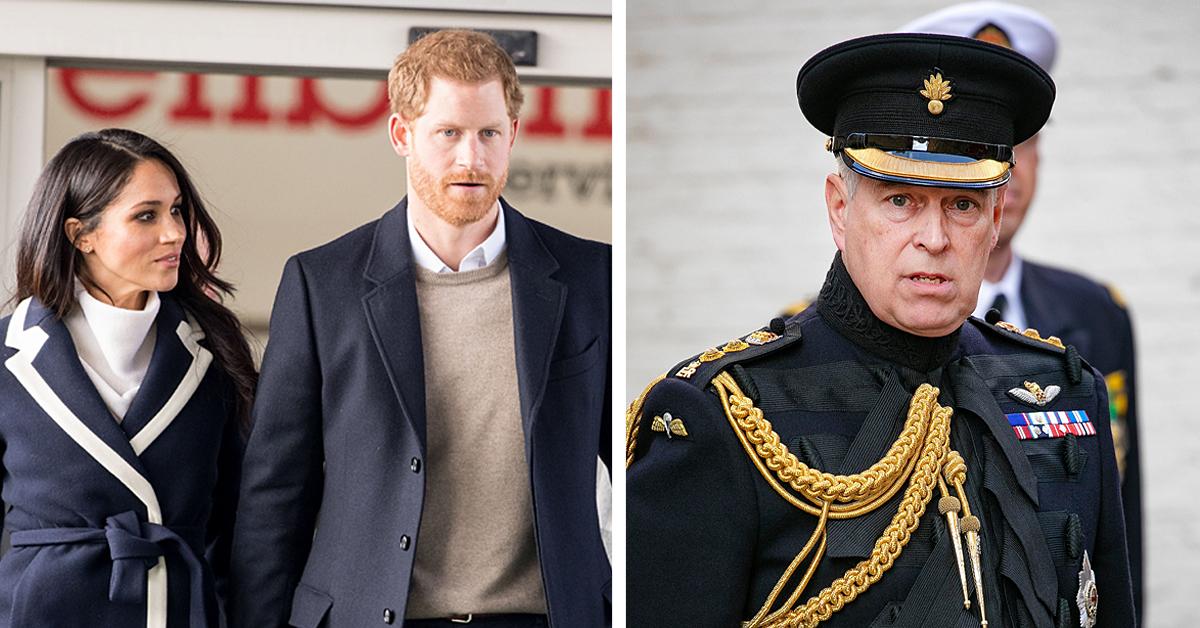 Though Prince Harry and Meghan Markle weren't afraid to depict the royal family in a negative light during their tell-all with Oprah Winfrey, they noticeably didn't discuss the scandals surrounding Harry's uncle, Prince Andrew.
Now, royal author Anna Pasternak is speaking out on why they may have avoided the subject.
Article continues below advertisement
"I supposed it could be said that he wasn't relevant," she shared with Fox News. "It could also be out of loyalty and respect for his daughter, Princess Eugenie, who is close to both Harry and Meghan. And if that's the reason, I think that's rather charming because I think Eugenie has been a very good friend to both of them."
Article continues below advertisement
Andrew was accused of having ties to convicted sex offender Jeffrey Epstein. It was alleged that Epstein helped recruit underage girls for Andrew to have sex with.

Several women came forward with their stories, which resulted in Andrew permanently stepping down from his role within the royal family in April 2020.
After Meghan and Harry's televised special aired, countless people turned against them. At the same time, some wondered why they were receiving hate when the claims against Andrew were much more serious.
Article continues below advertisement
"I think [those people] have a very short memory if they think that because Andrew gave his own interview and the backlash against him was intense," Pasternak shared. "He's become a sort of a royal pariah, a non-person."

Despite the troubles, sources insisted that Andrew is still in mother Queen Elizabeth II's good graces.
"As long as the Queen is still alive, Prince Andrew will be fine. Andrew has always been the Queen's favorite child, and she will stand by him and protect him as long as she can," an insider exclusively told The Royal Observer. "However, when the day comes when she is no longer around, his brother Prince Charles and his son Prince William will not be so generous. His future in the royal family without mommy doesn't look so good."