Piers Morgan Believes Prince Andrew's TV Appearance Following Prince Philip's Death Was A Way For Him To 'Deflect Public Attention From His Own Shameful Situation'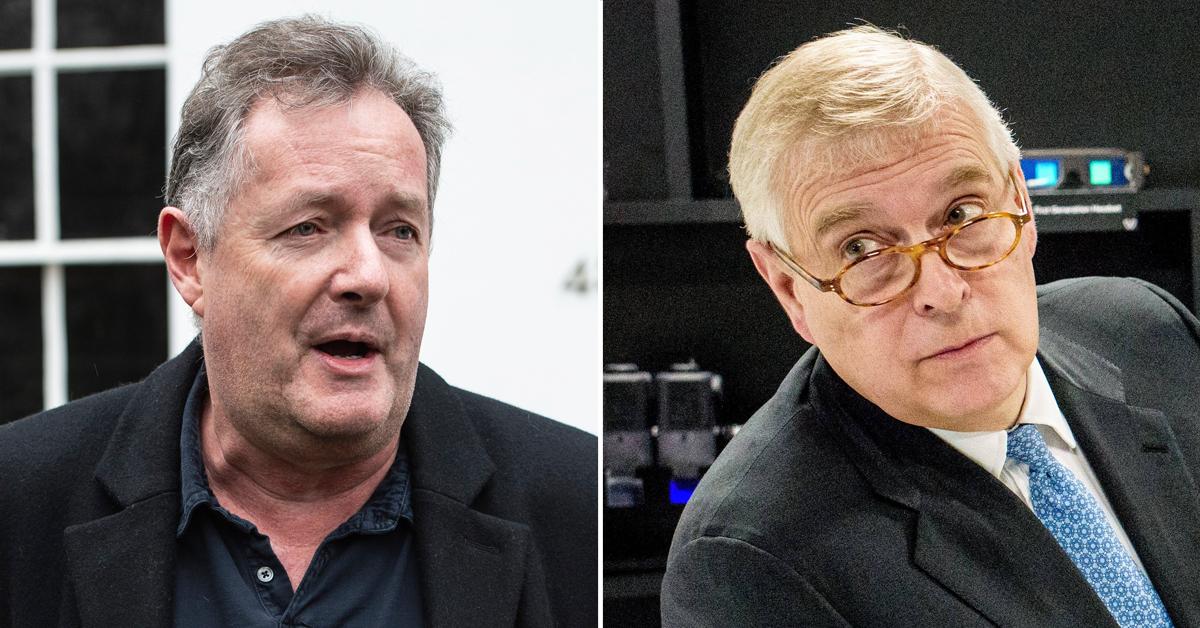 Piers Morgan is attacking the royal family again — but this time, his target is Prince Andrew.
Article continues below advertisement
Over the weekend, Andrew — who stepped down from royal duties in 2019 after he was associated with late pedophile Jeffrey Epstein — spoke about how his mother, Queen Elizabeth, has been coping following the death of Prince Philip.
Andrew said the Queen "described it as having left a huge void in her life."
"We've lost, almost, the grandfather of the nation," he added. "And I feel very sorry and supportive of my mother, who's feeling it probably more than everybody else."
Article continues below advertisement
But the British journalist had a hard time believing that Andrew's motives were authentic. "I have no wish to criticize a son's feelings on the loss of his father," he wrote in his column for the Daily Mail. "But there was something suspiciously pre-meditated and calculated about these supposedly impromptu comments. And frankly, for Andrew to try to garner the nation's sympathy, using the pandemic as a tool to do so, stank of someone trying to deflect public attention from his own shameful situation."
Article continues below advertisement
In 2019, Andrew spoke to Emily Maitlis about his friendship with Epstein and how he never had sex with Virginia Roberts, who claimed she was trafficked by Epstein multiple times.
Article continues below advertisement
"I continue to unequivocally regret my ill-judged association with Jeffrey Epstein," Andrew said at the time. "His suicide has left many unanswered questions, particularly for his victims, and I deeply sympathize with everyone who has been affected and wants some form of closure. I can only hope that, in time, they will be able to rebuild their lives. Of course, I am willing to help any appropriate law enforcement agency with their investigations, if required."
Article continues below advertisement
In January 2020, New York state attorney, Geoffrey Berman, accused Andrew of not responding to the FBI's interview requests.
Article continues below advertisement
"And forgive me for my own bemusement, but if he's so happy to talk to the FBI, and has absolutely nothing to hide, than why HASN'T he talked to them?" Morgan asked. "It would be as simple as picking up the phone and saying: 'I'm ready for my interview.'"
He added, "Andrew's ongoing failure to do this, and his silence over all things Epstein since the Newsnight fiasco, is deafening and damning. Especially as he emerged from hiding this week to speak to the media about the death of his father."